Hello, if you are here, it is because you want to climb and visit a great mountain in Chile, we invite you to motivate yourself with our Summits book!
We want to share with you the great moments we have enjoyed in the different mountains we have visited with people who have wanted to live the Allmountain Chile experience for themselves.
Here we will show you some of the many summits in Chile that are waiting for you!
---
Expeditions
———-›› North of Chile ‹‹———-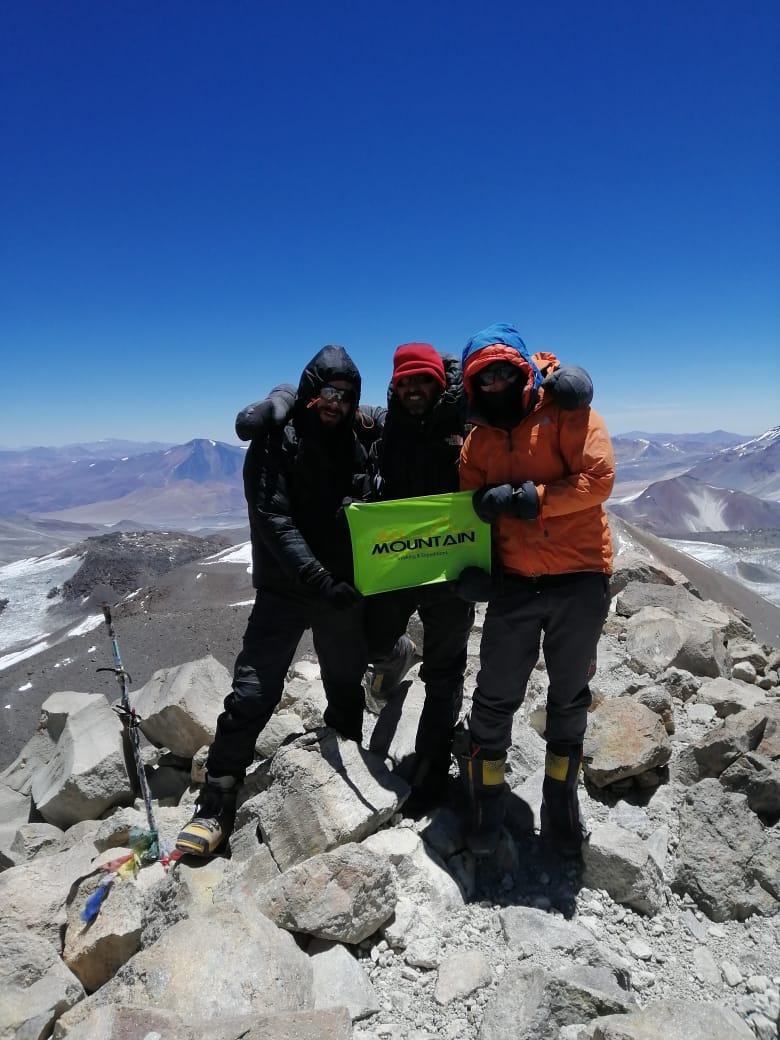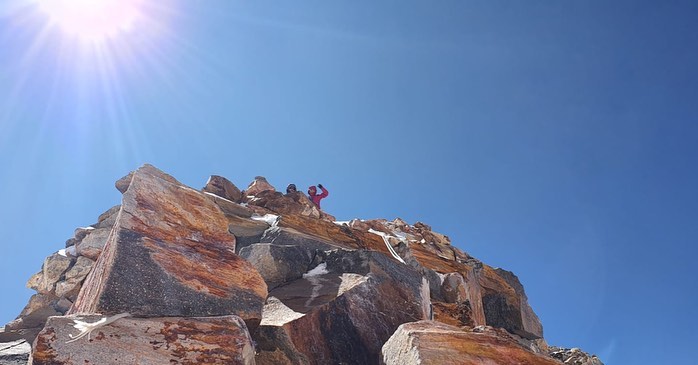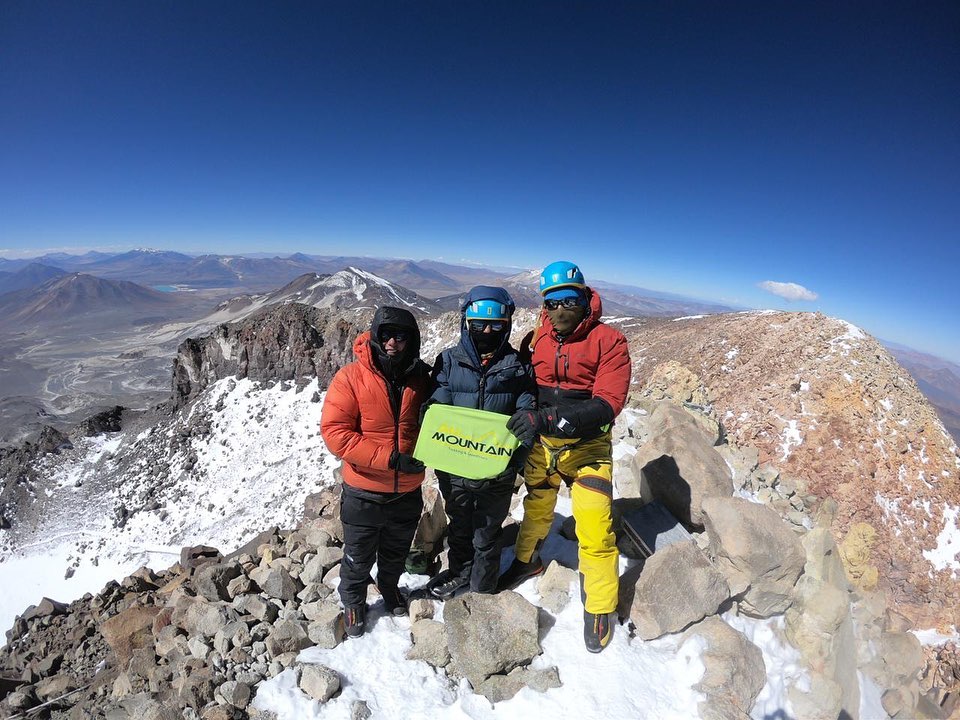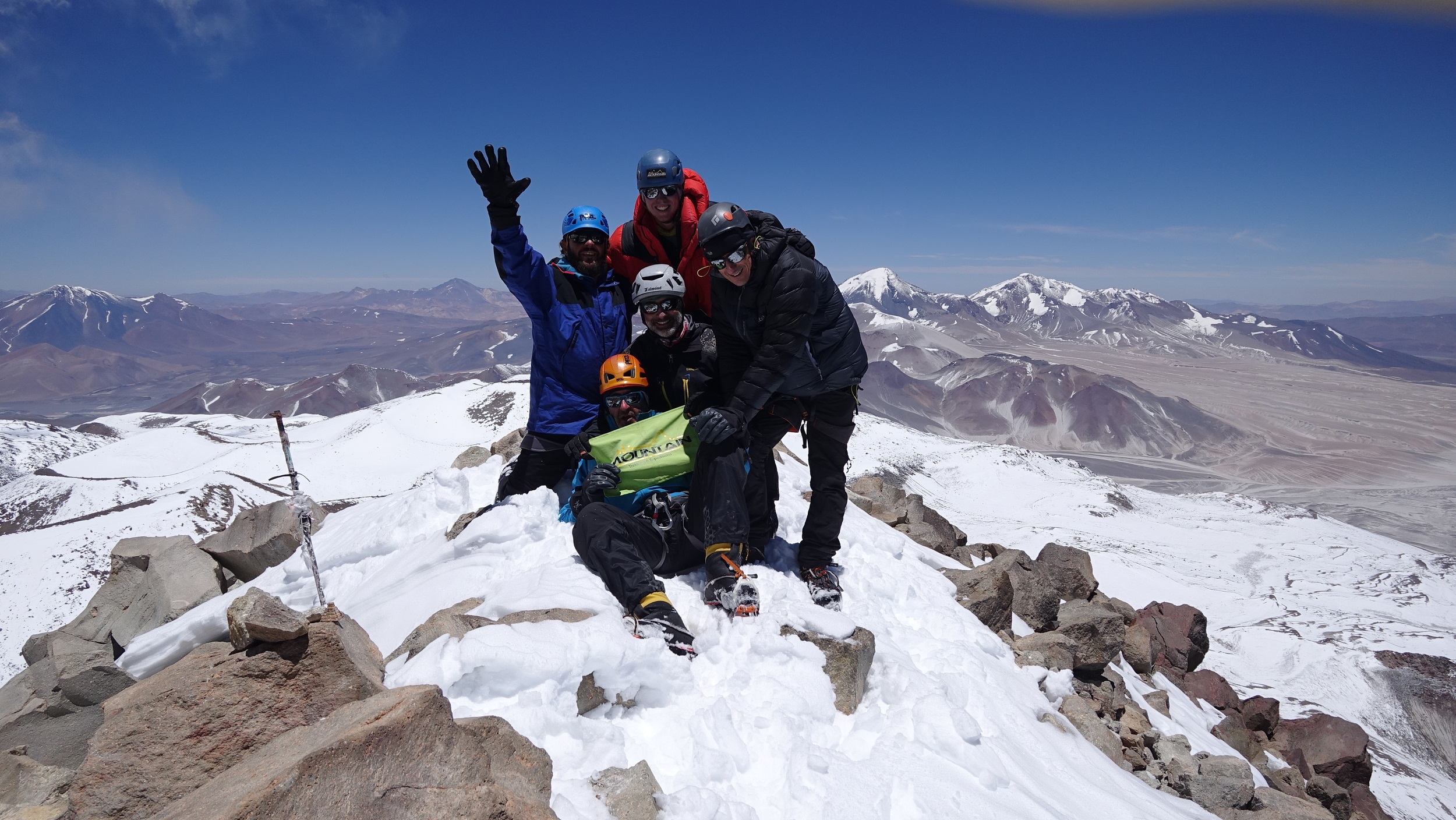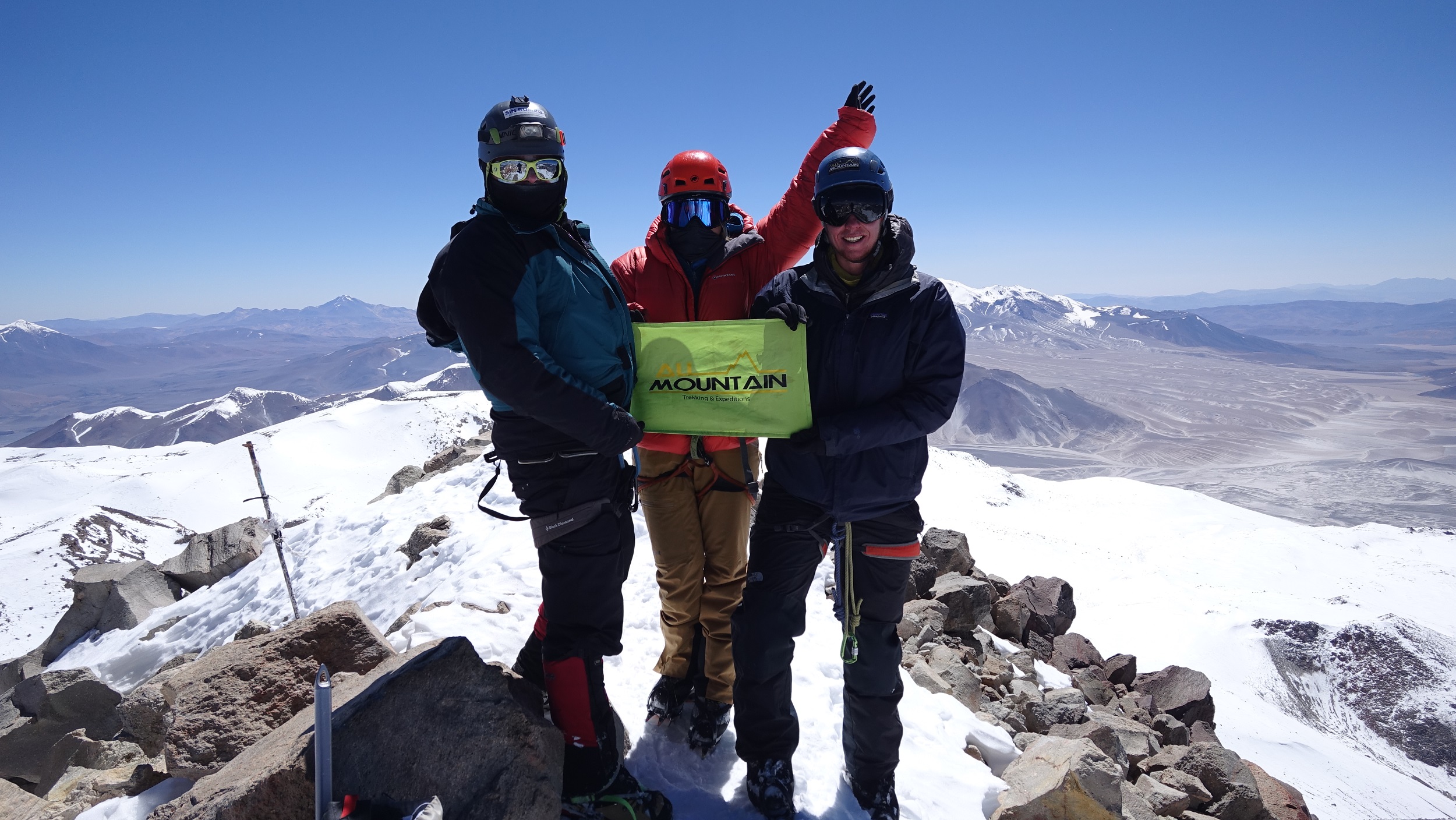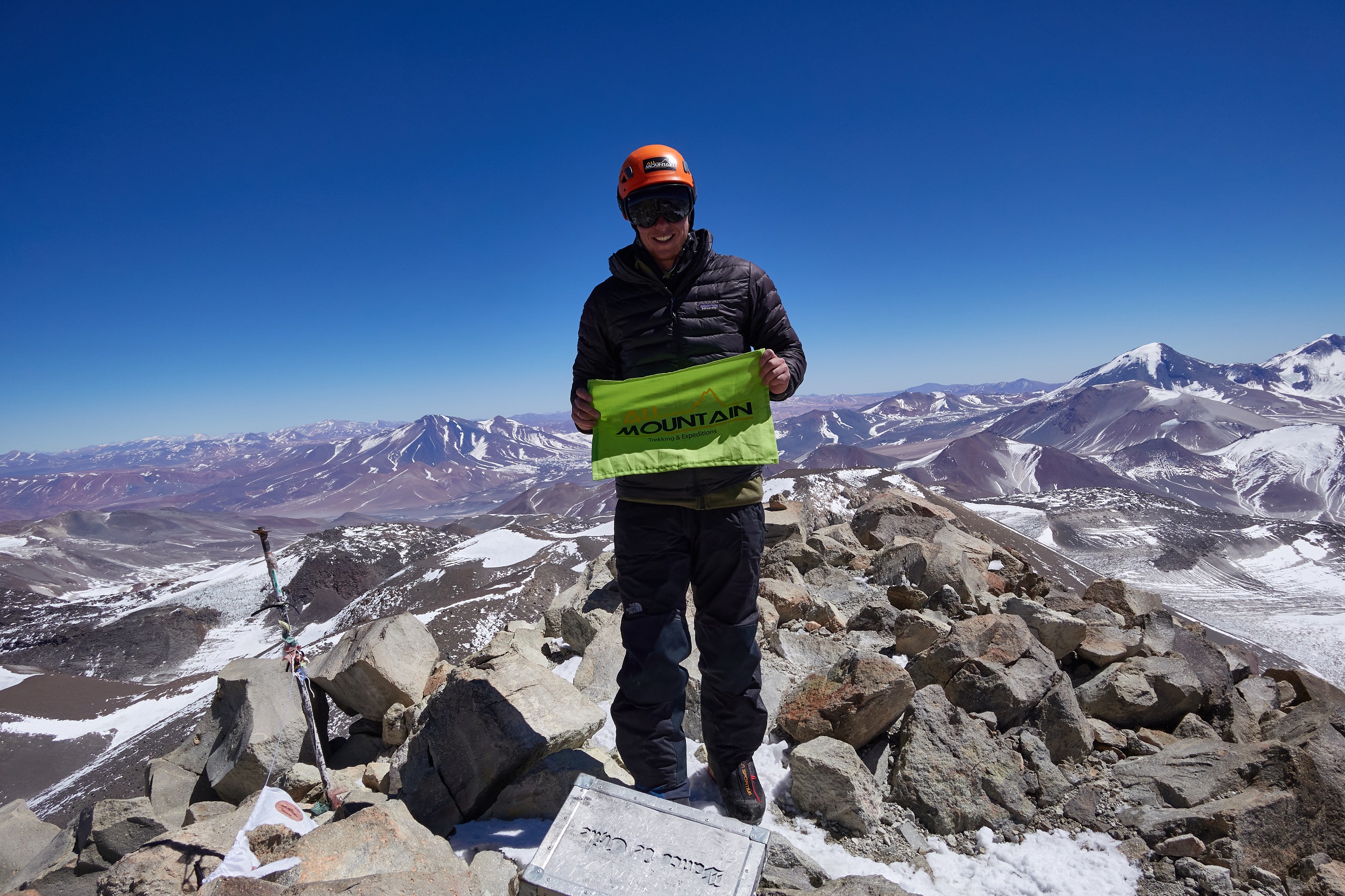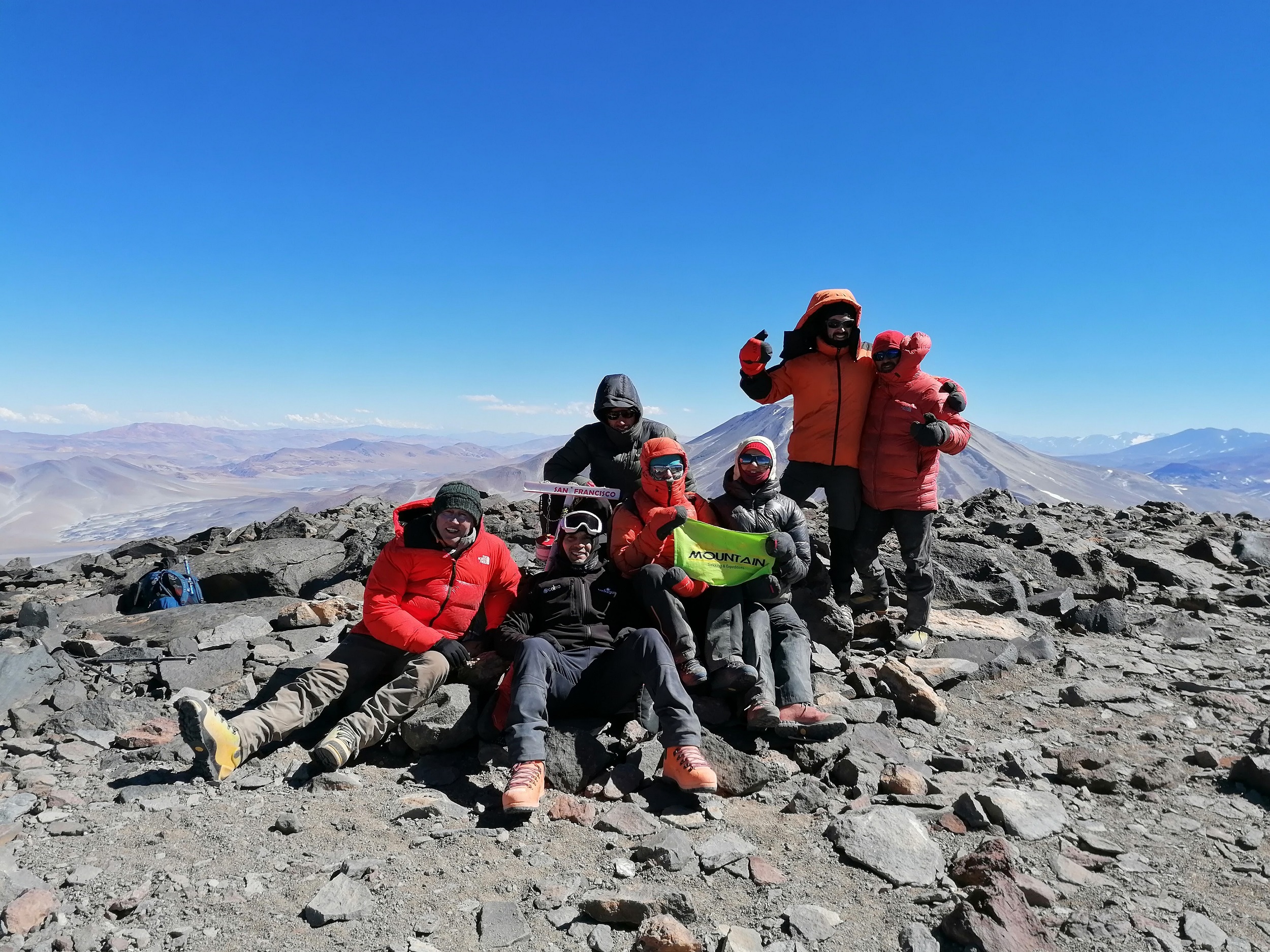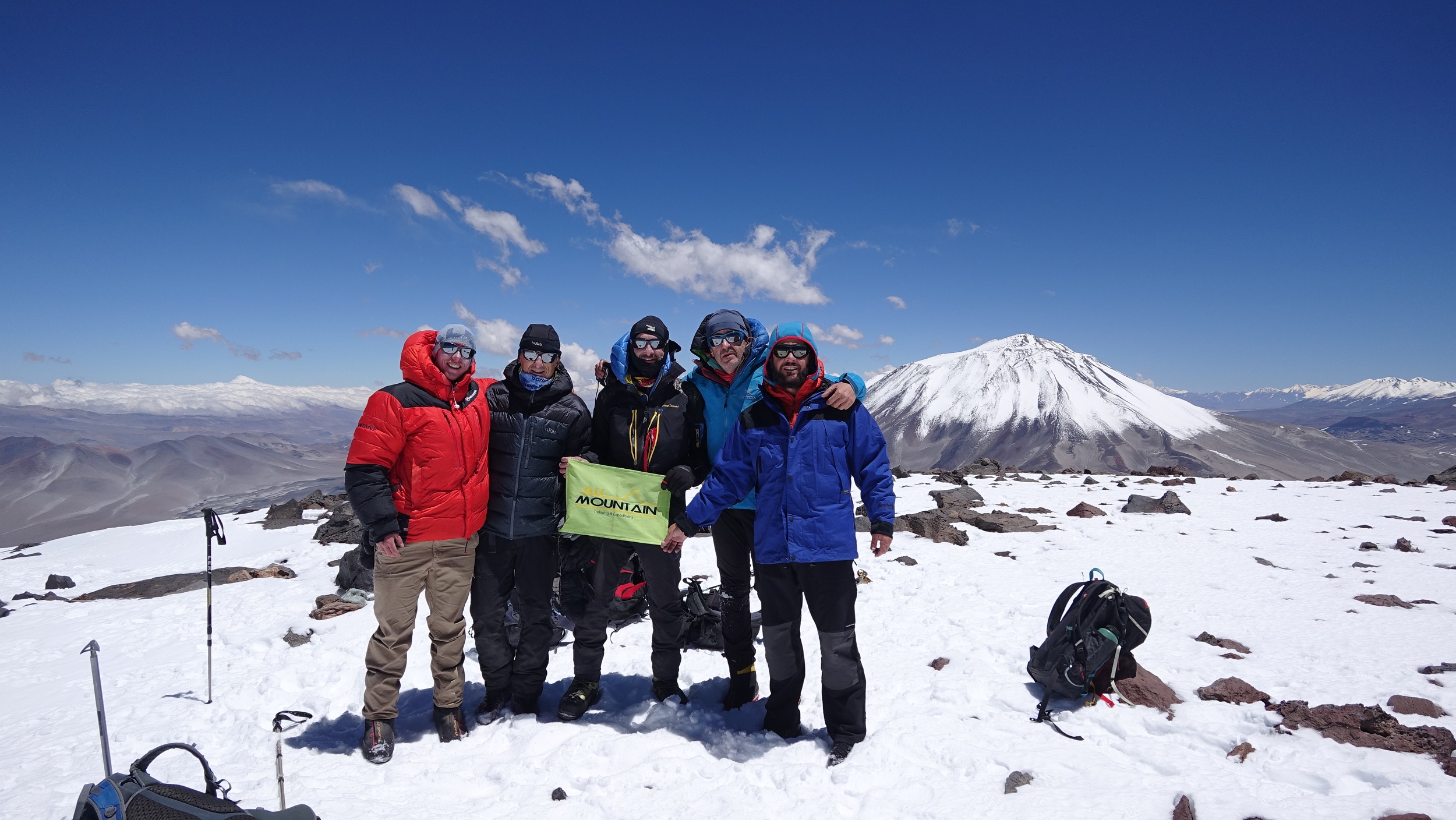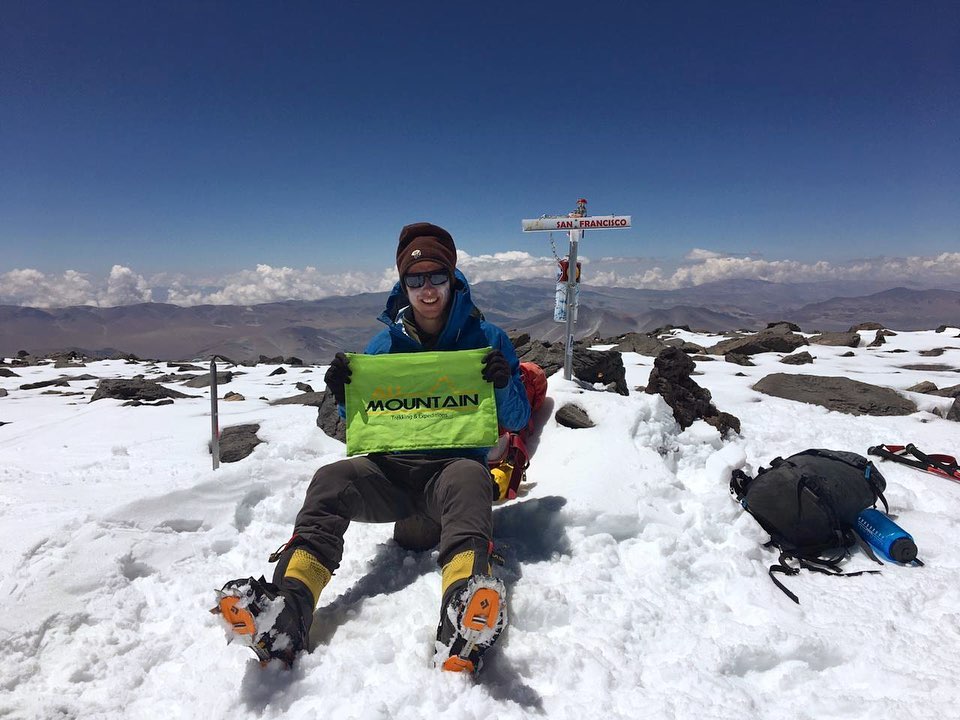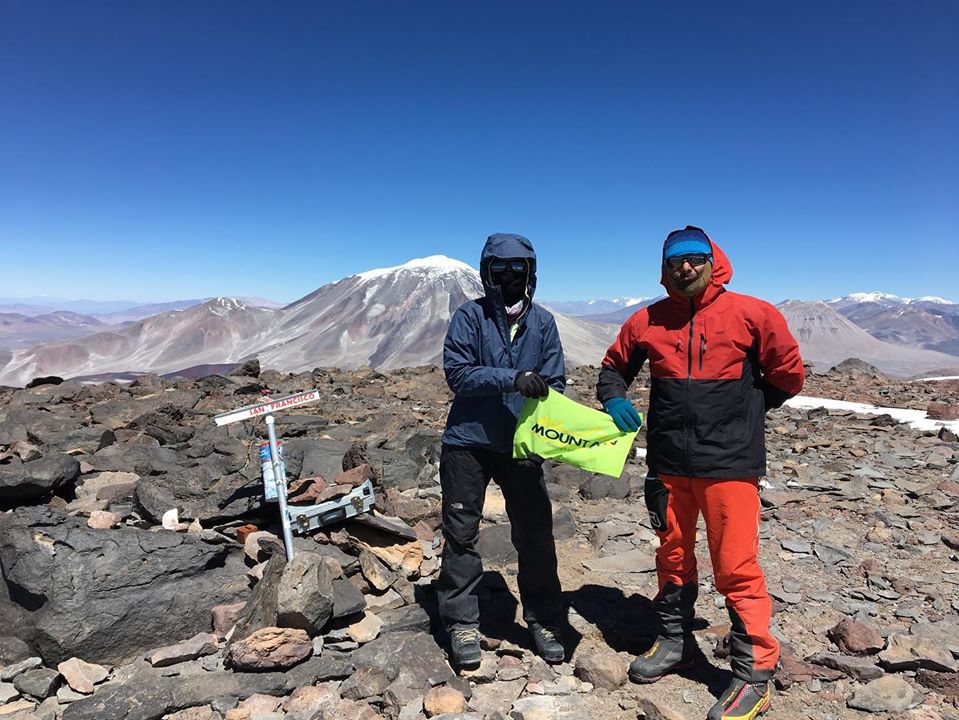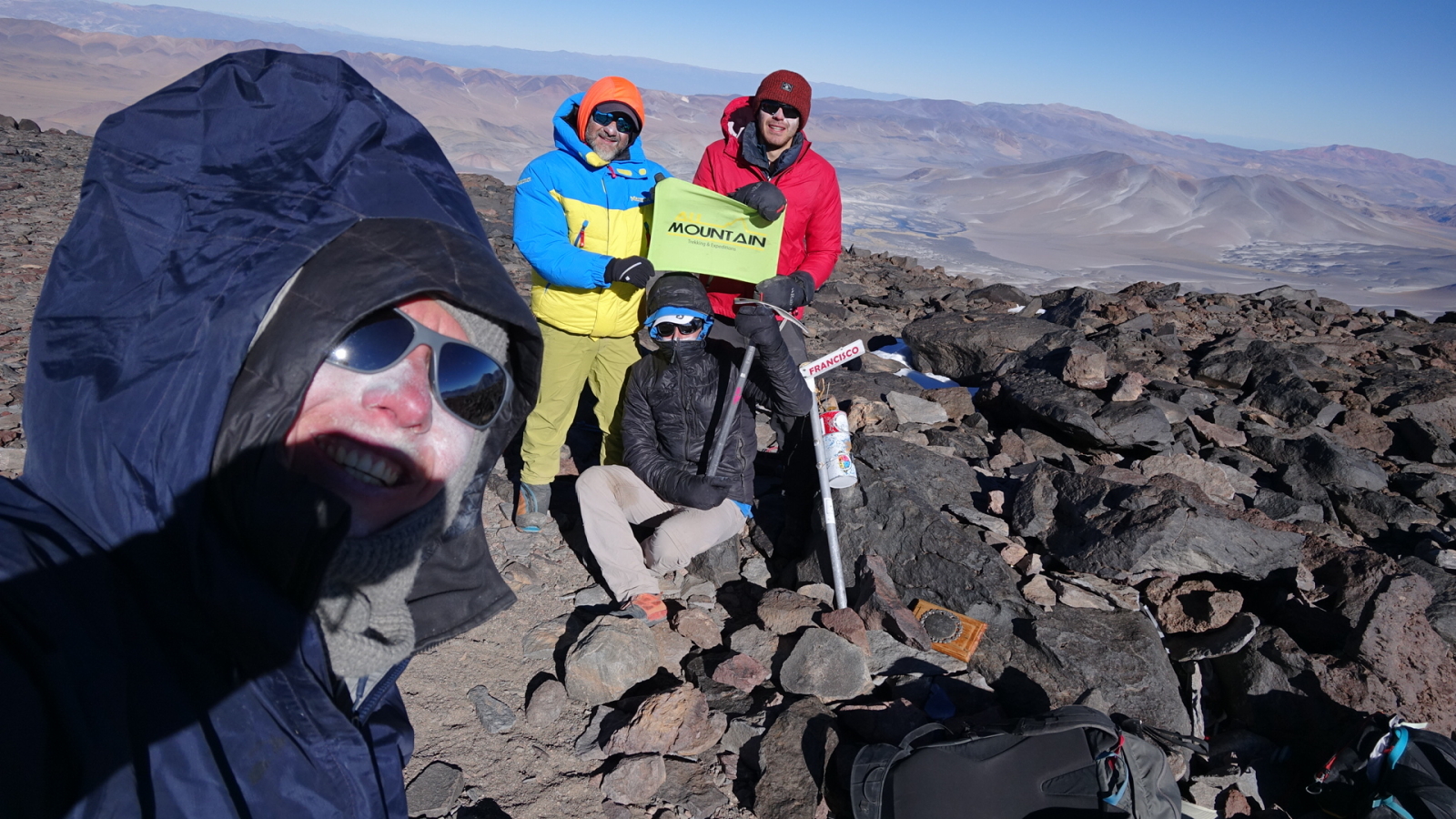 Doña Ines Volcano (5.075 masl) – Atacama Region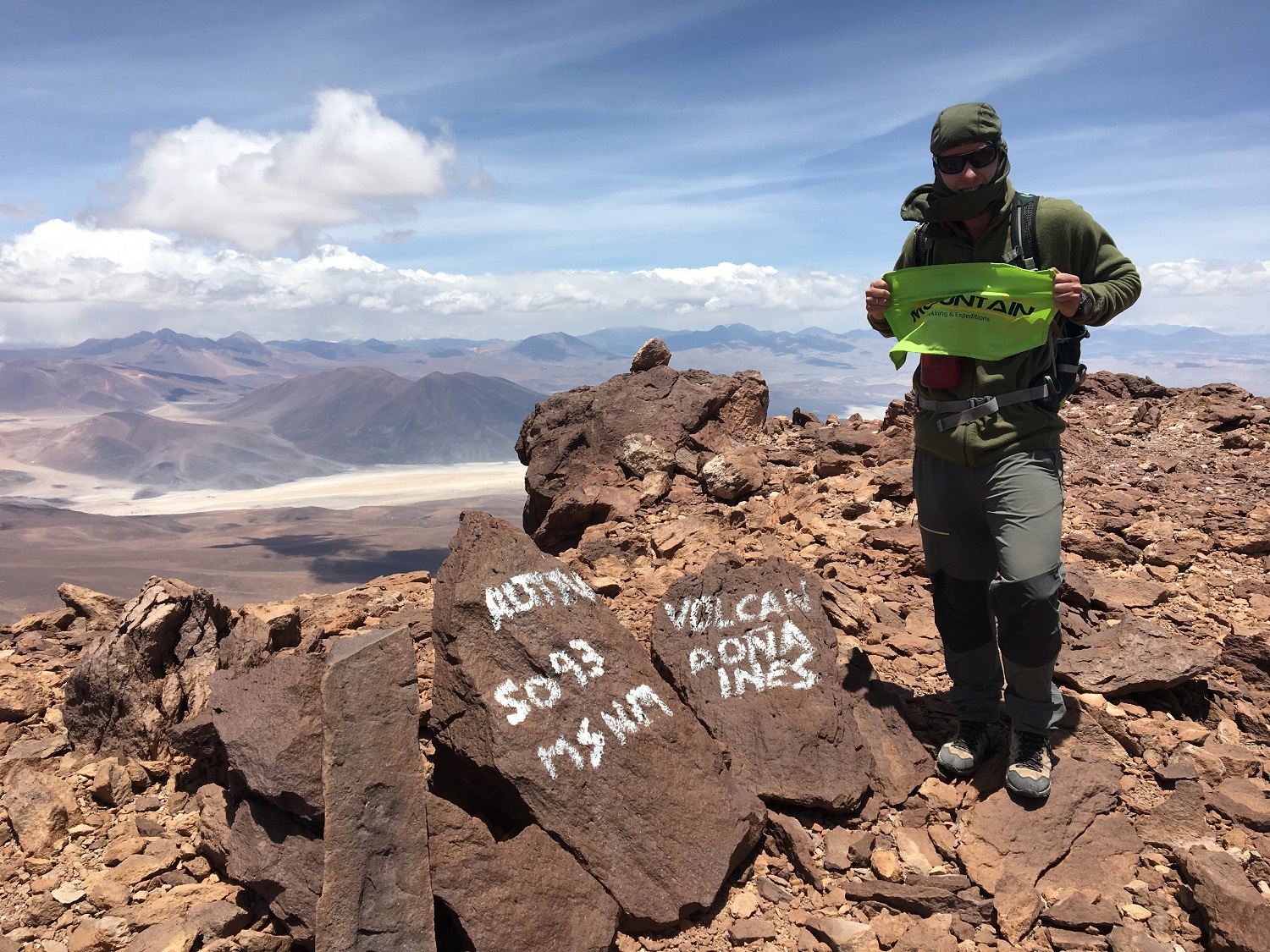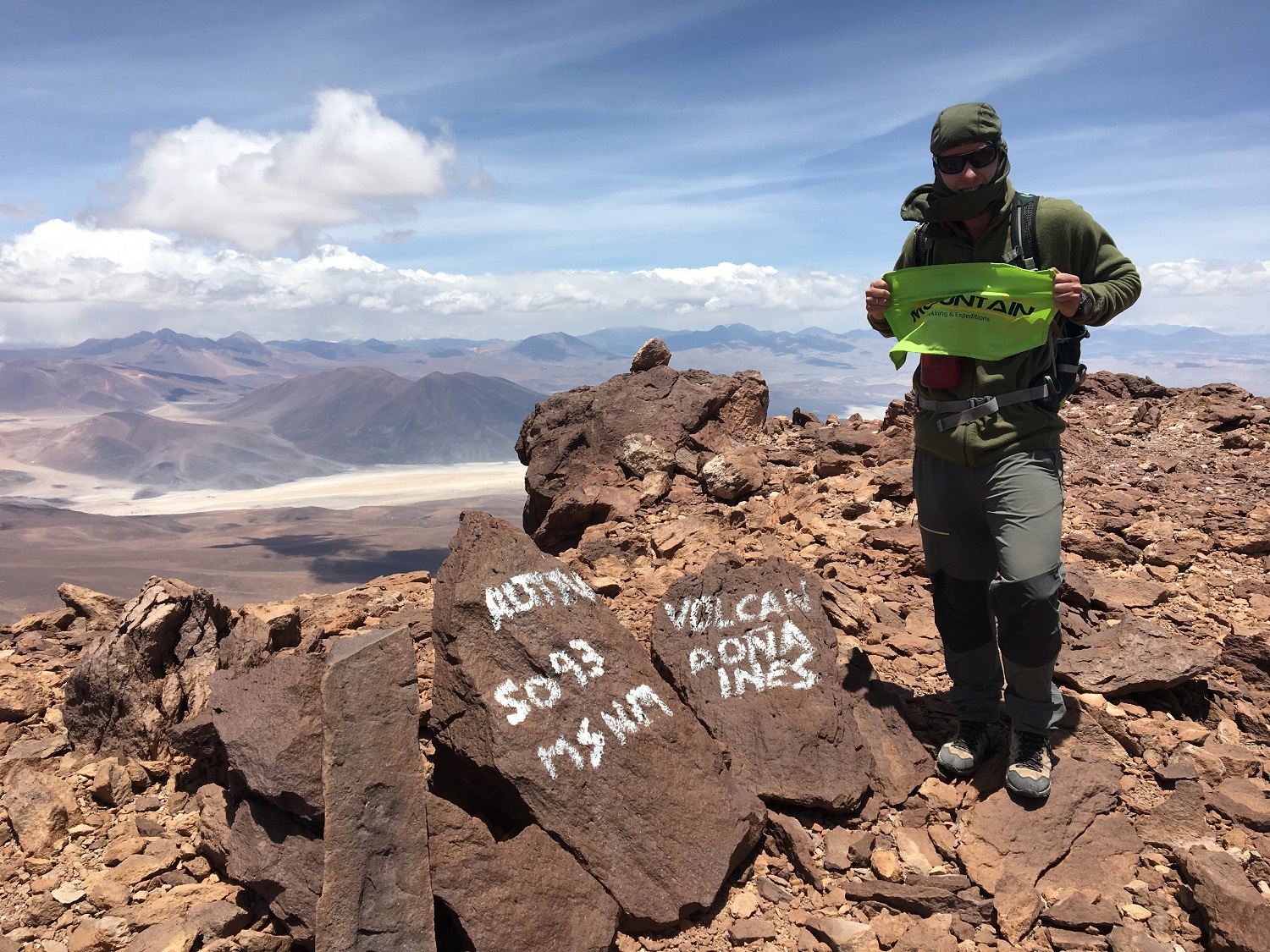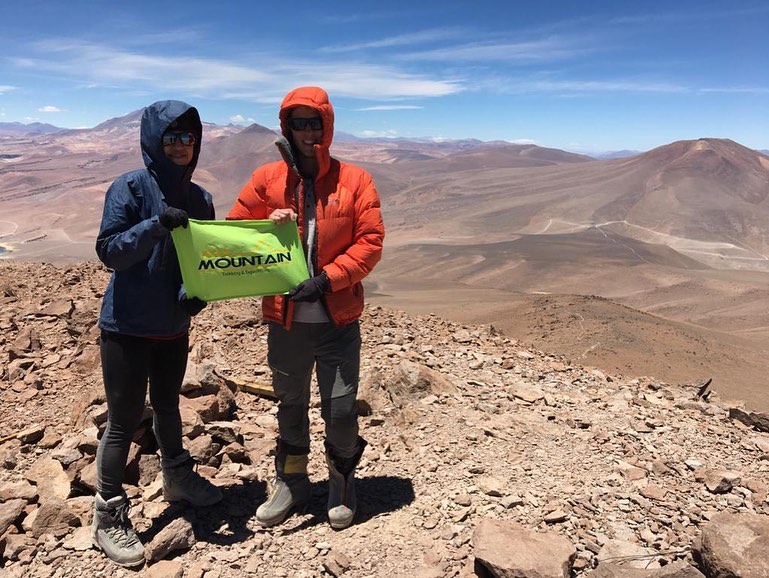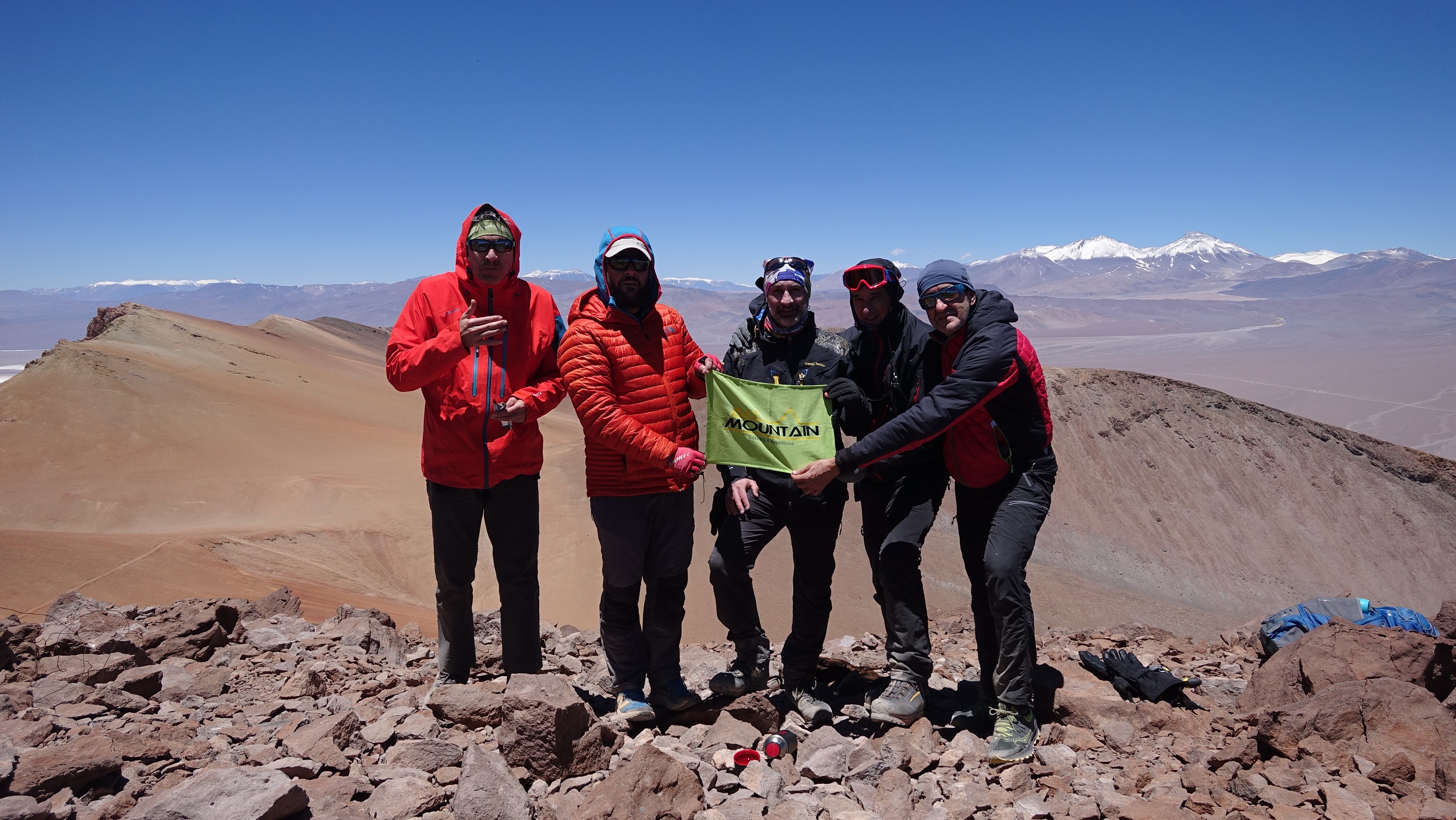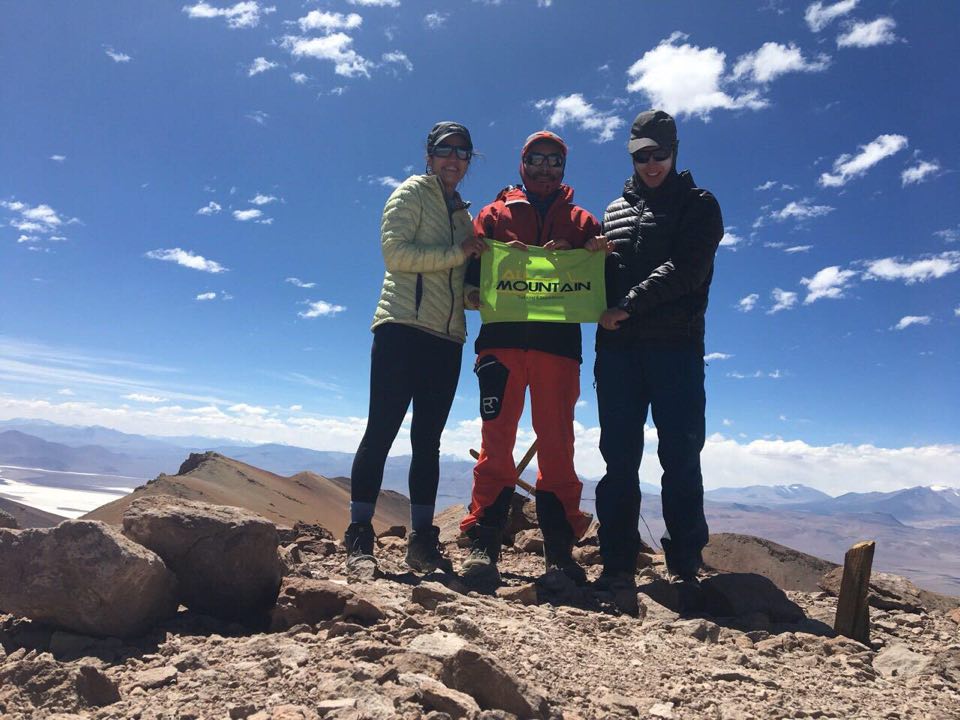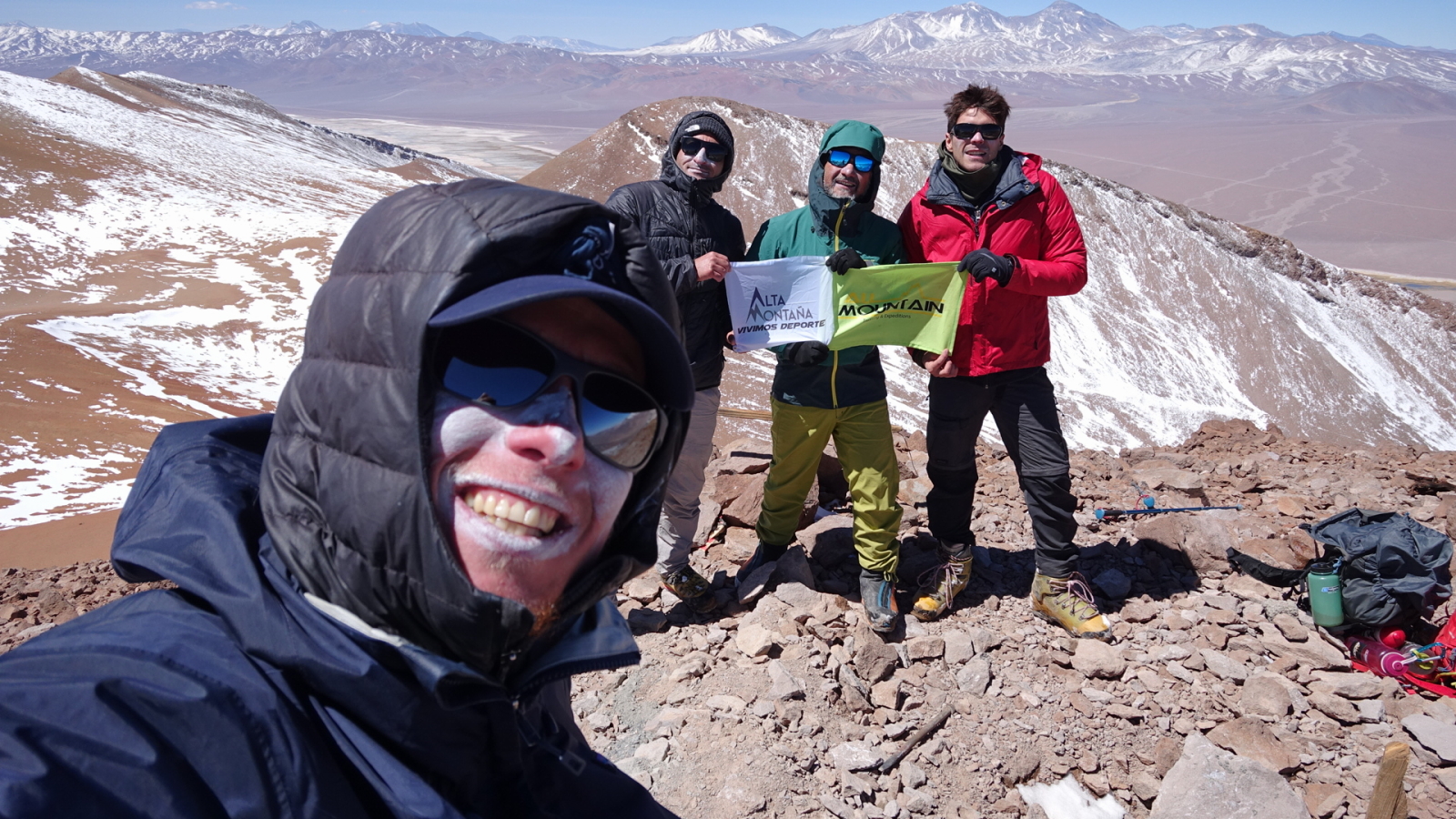 ———›› Central zone of Chile ‹‹———-
Mt. Marmolejo (6.108 masl) – Metropolitan Regio

n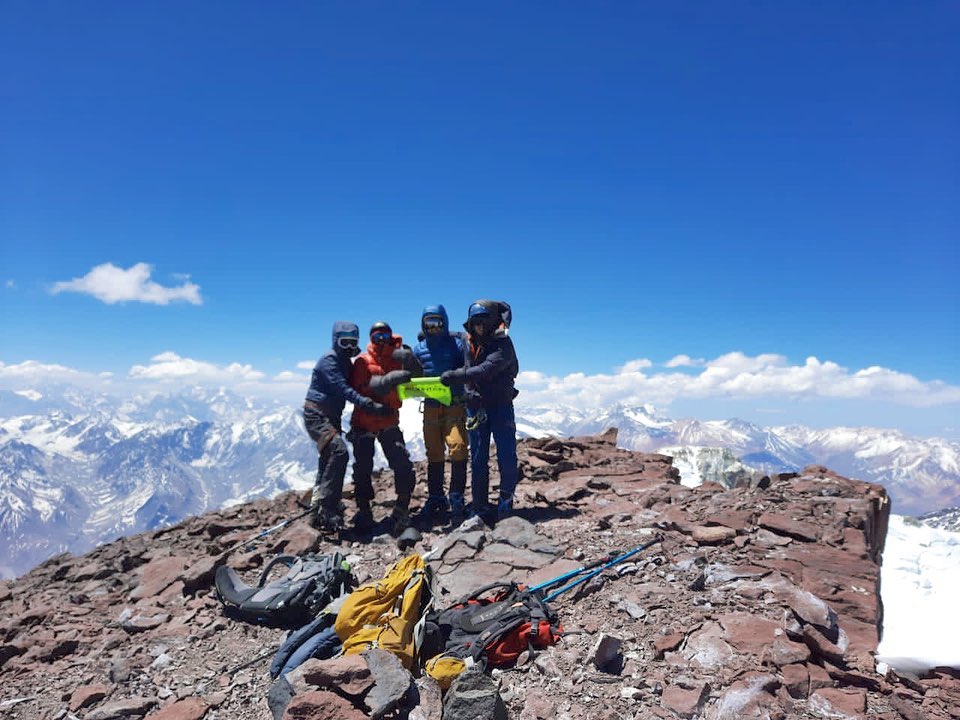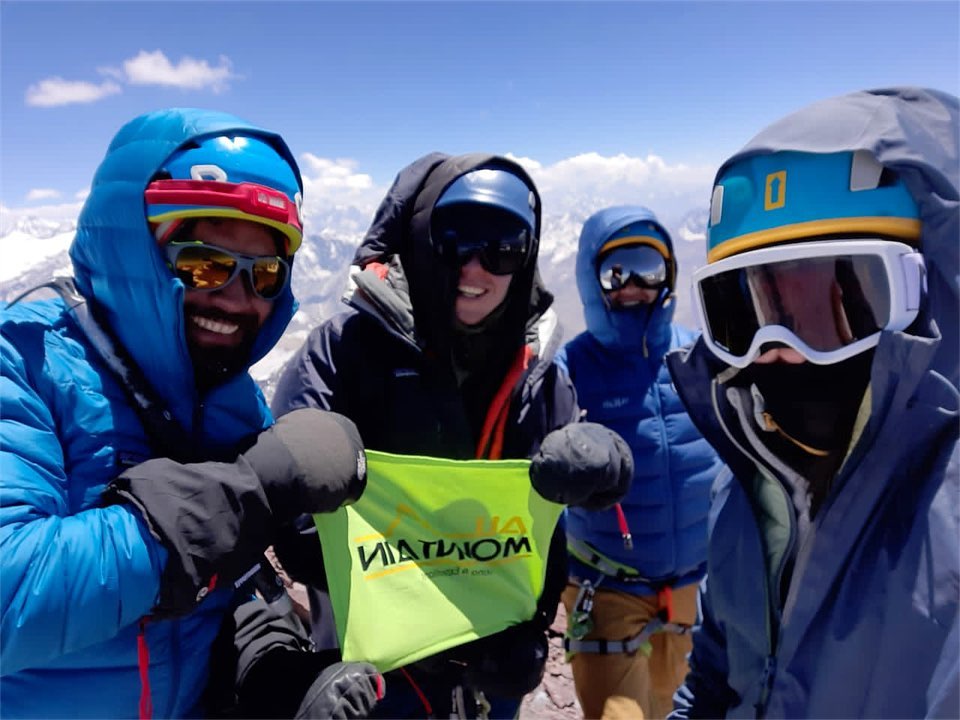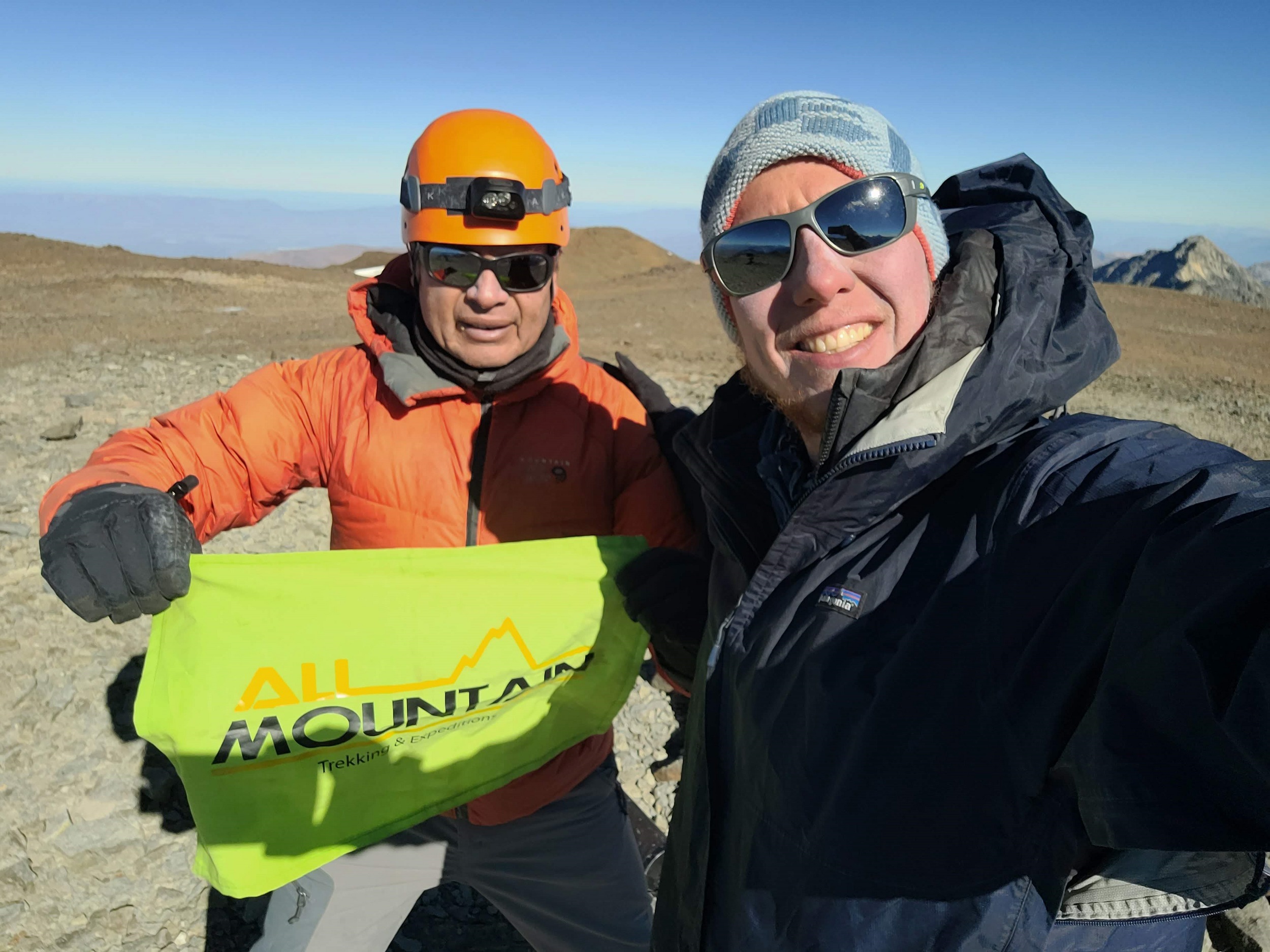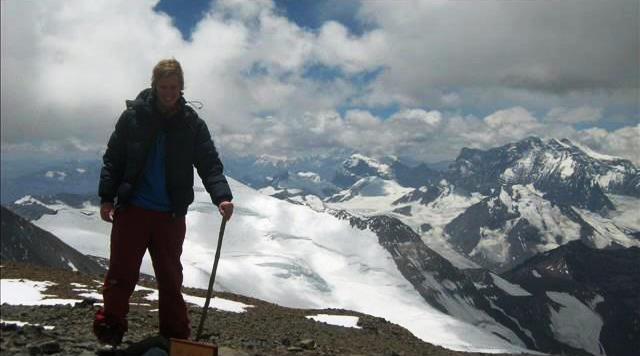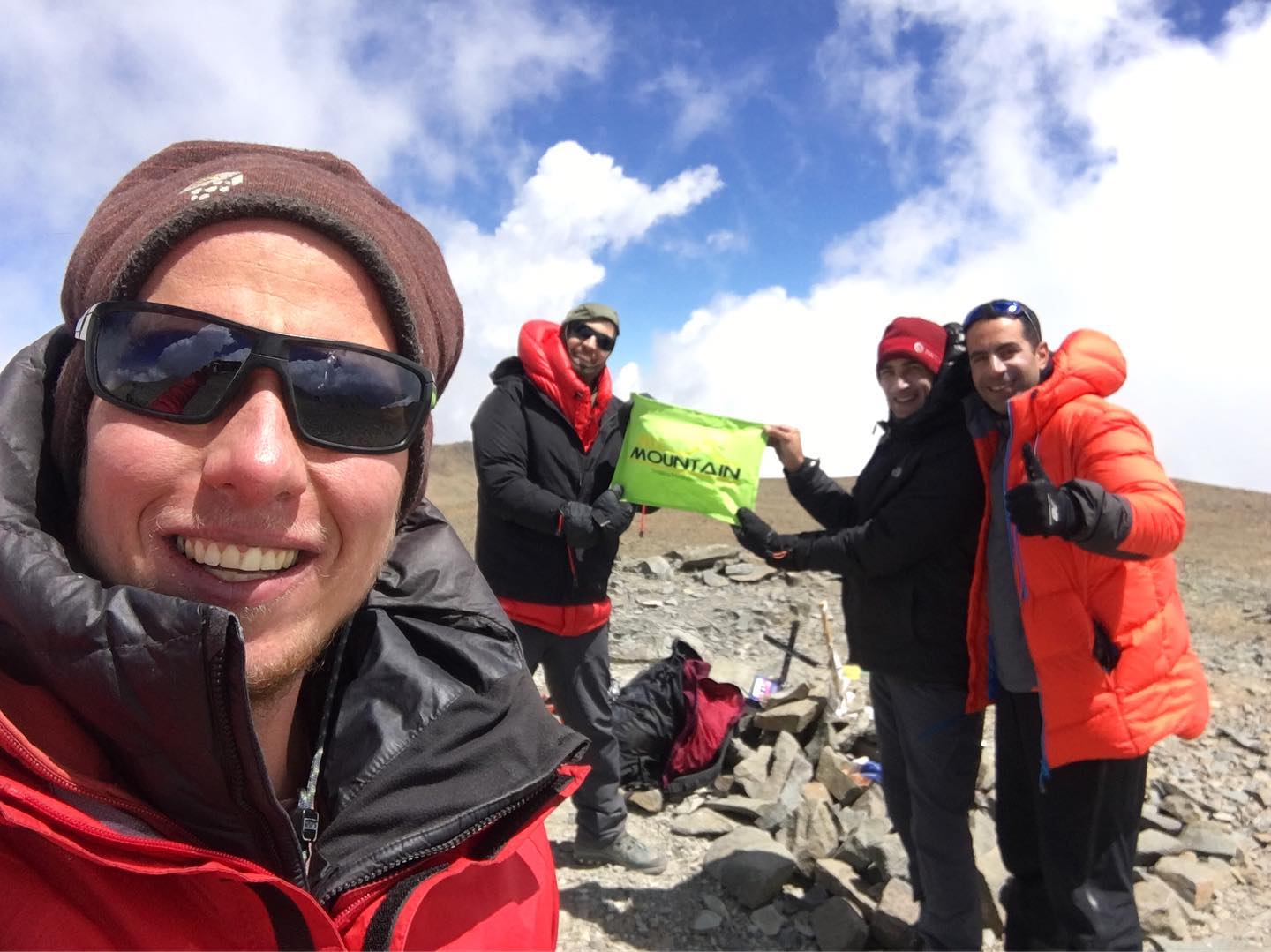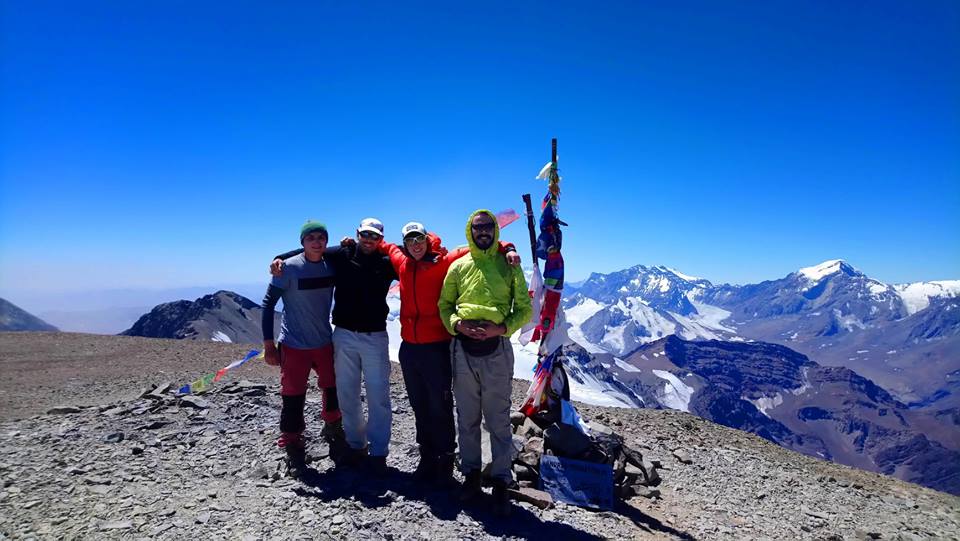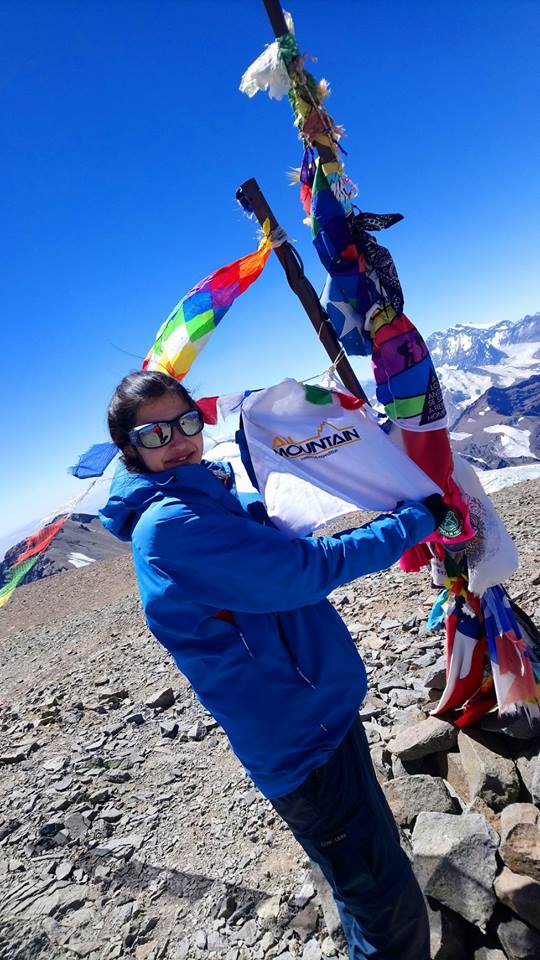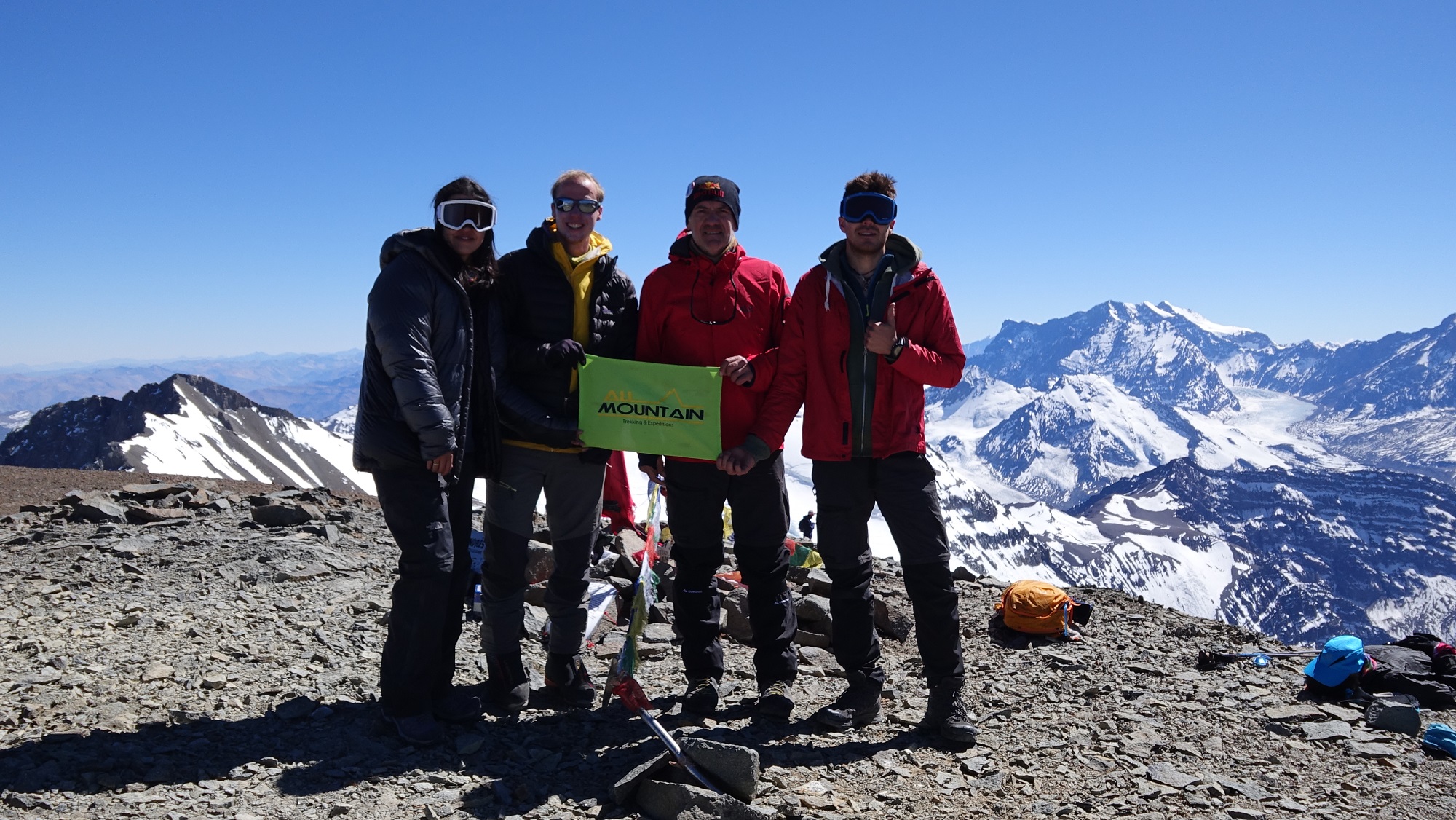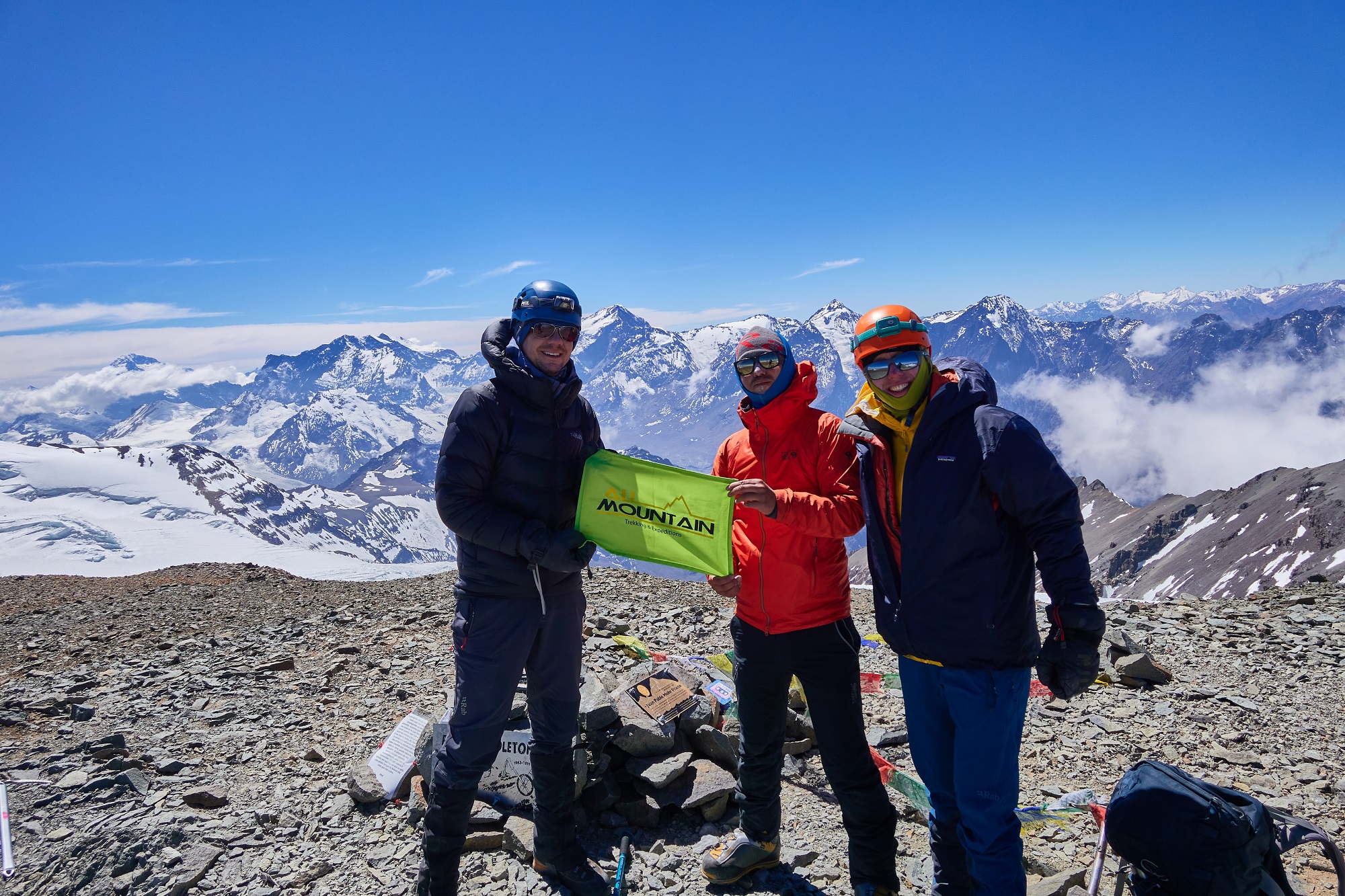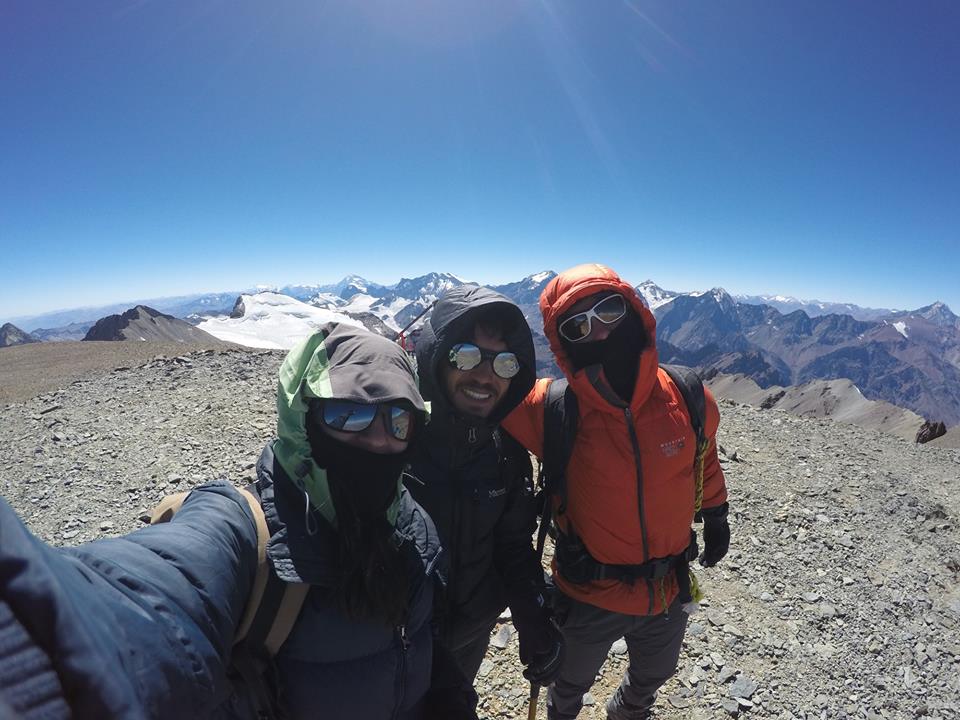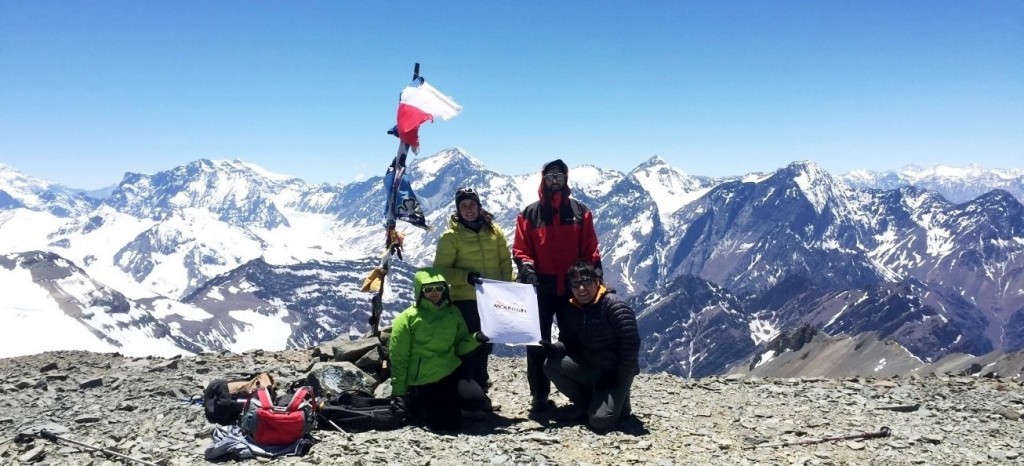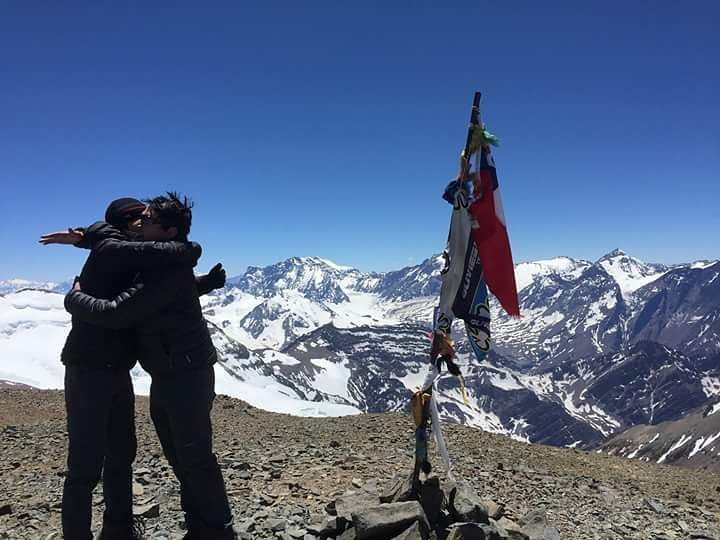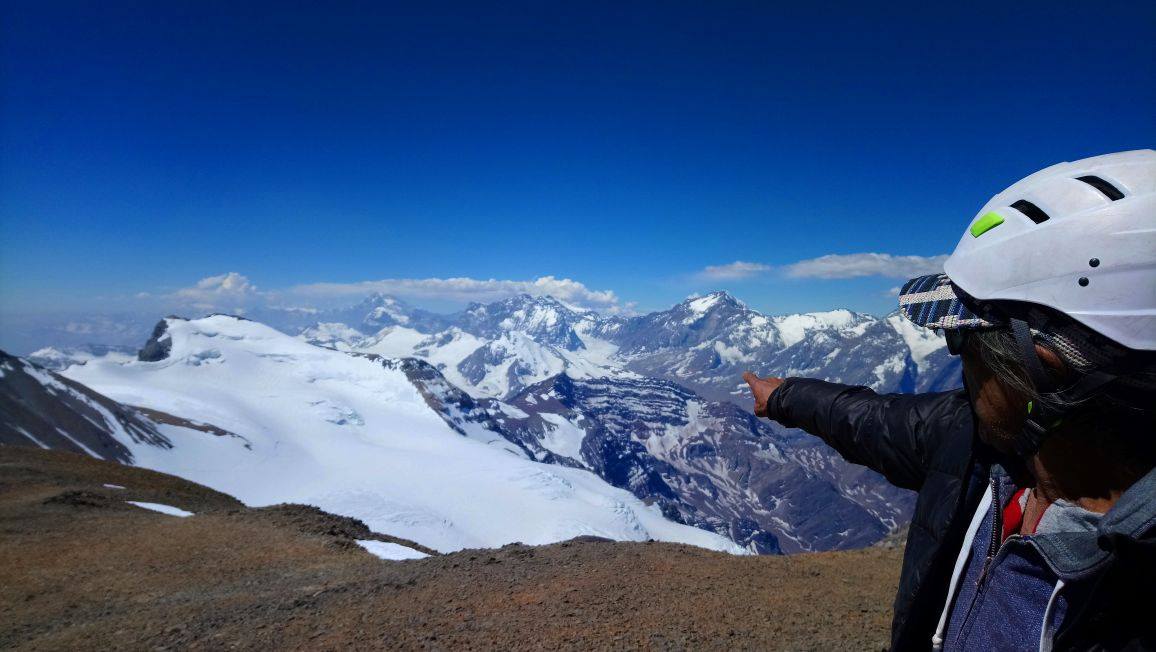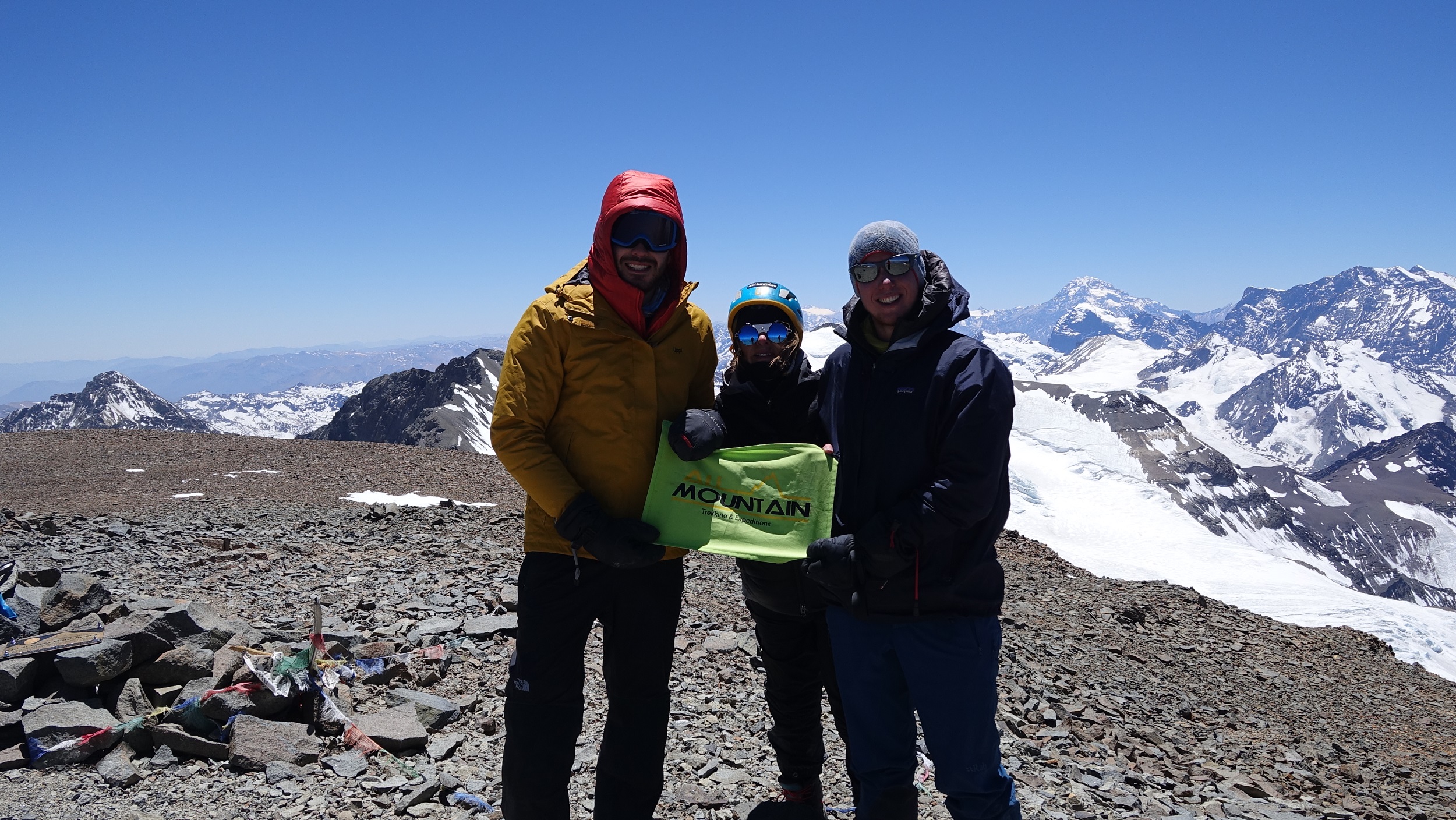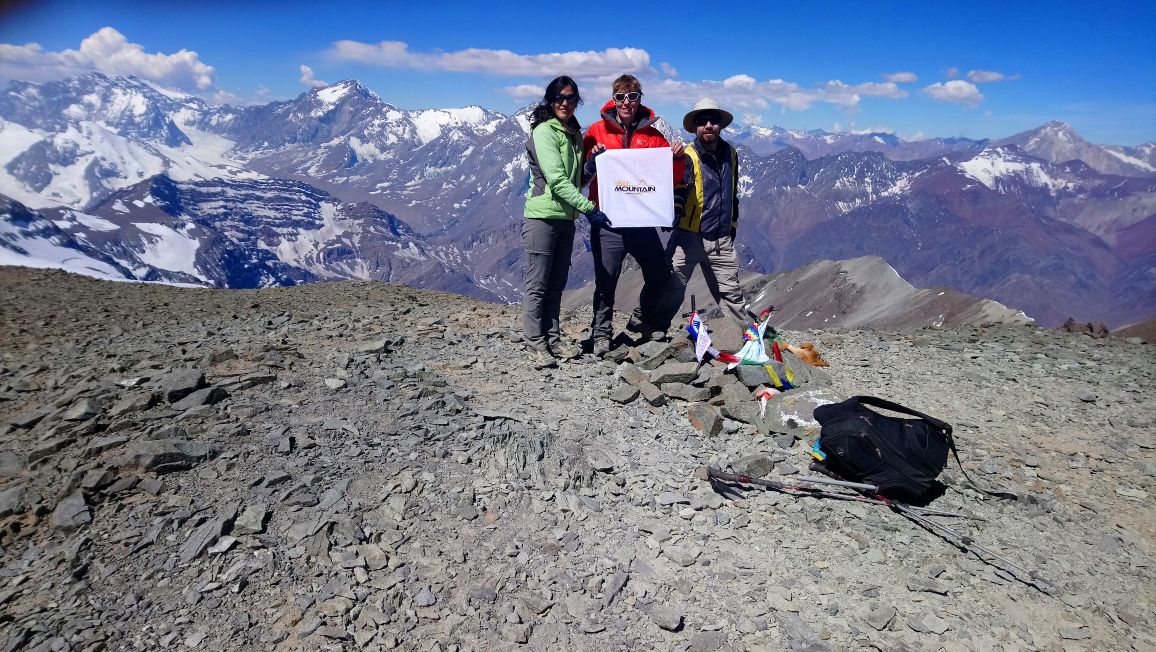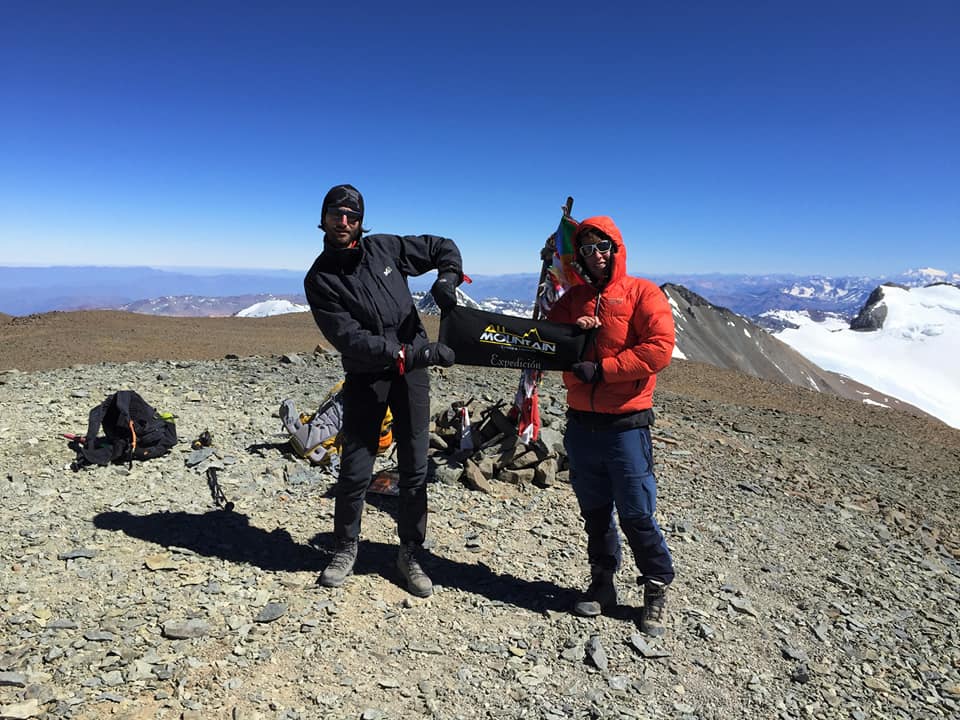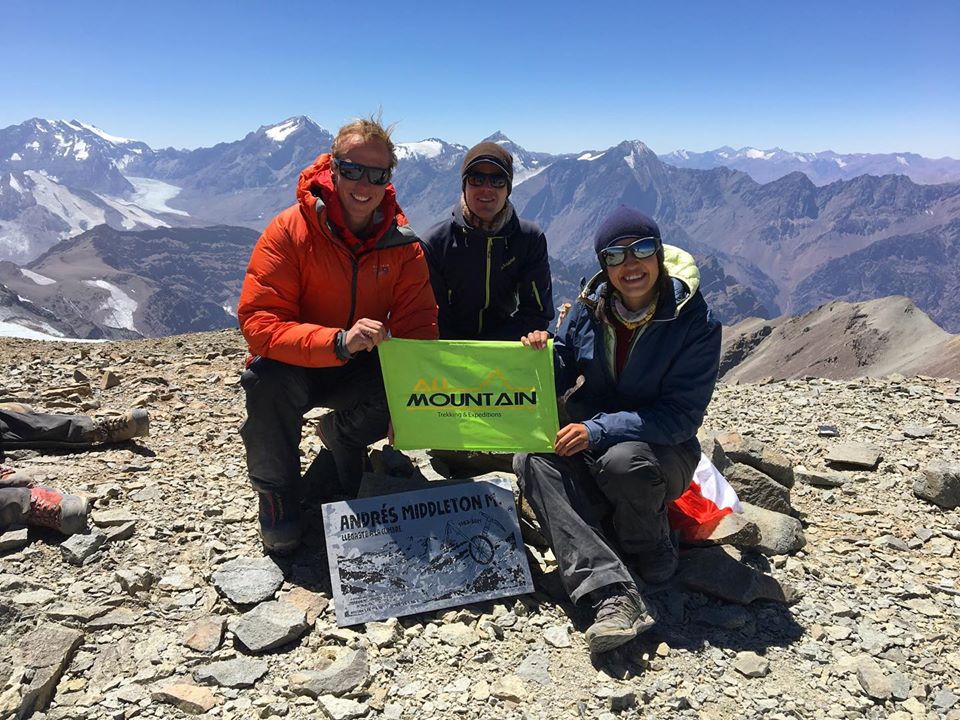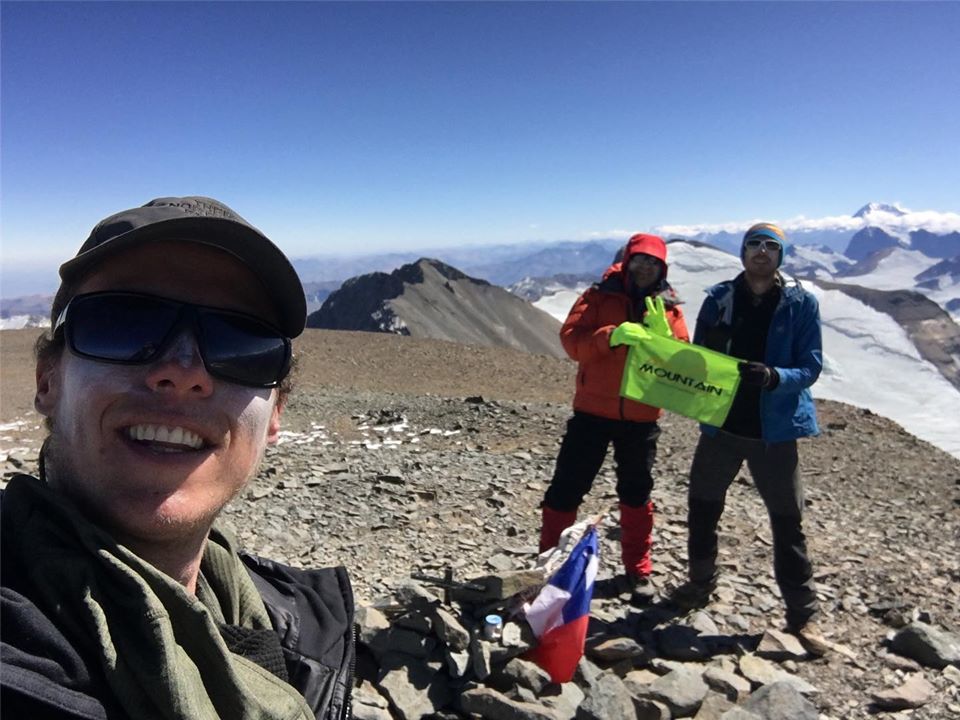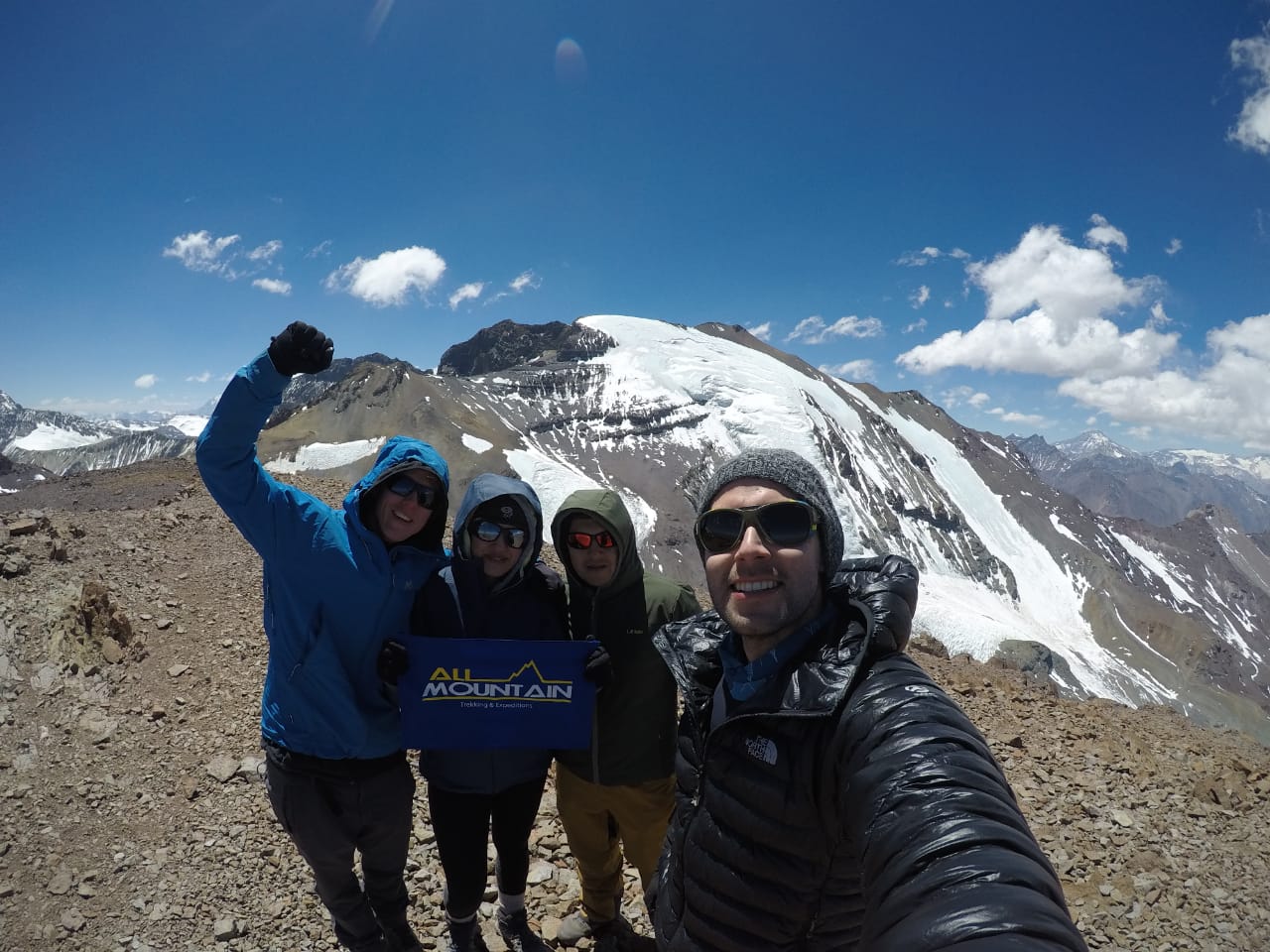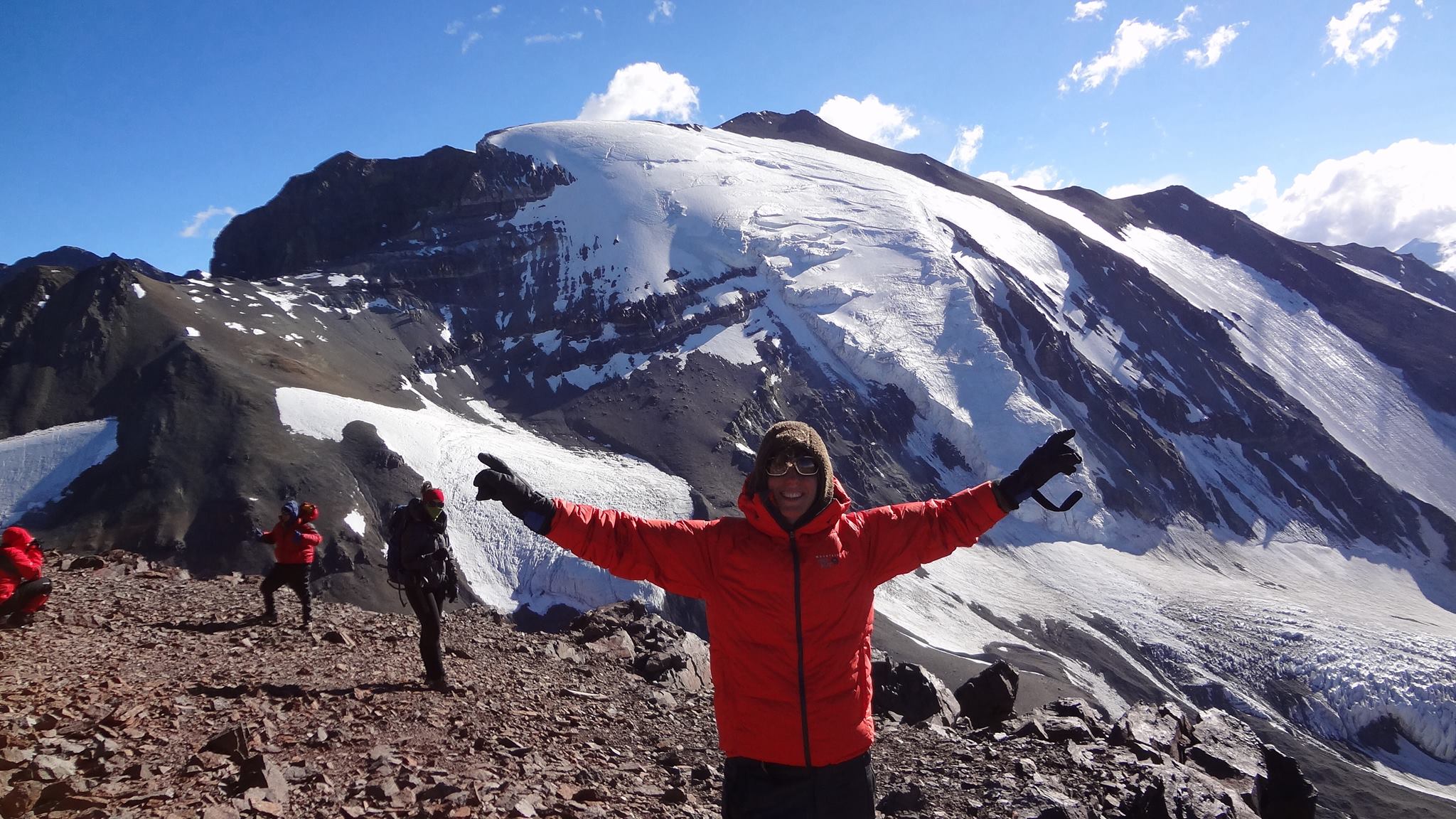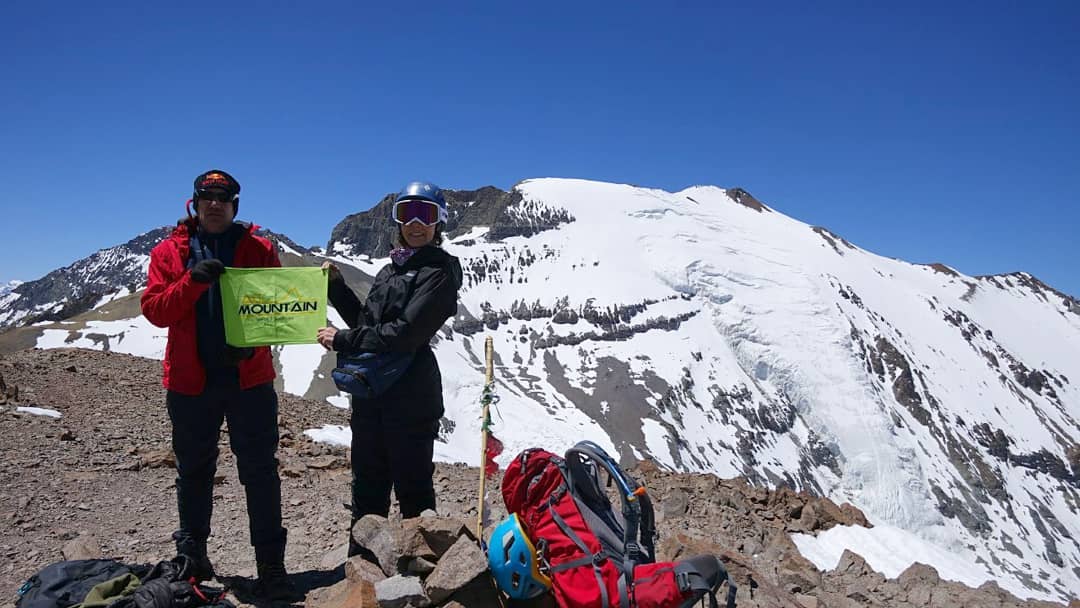 ---
Trekking / Expeditions / Traverses and Adventures / Mountain Tours
———-›› North zone of Chile ‹‹———
Sairecabur Volcano (5.920 masl), San Pedro de Atacama – Antofagasta Region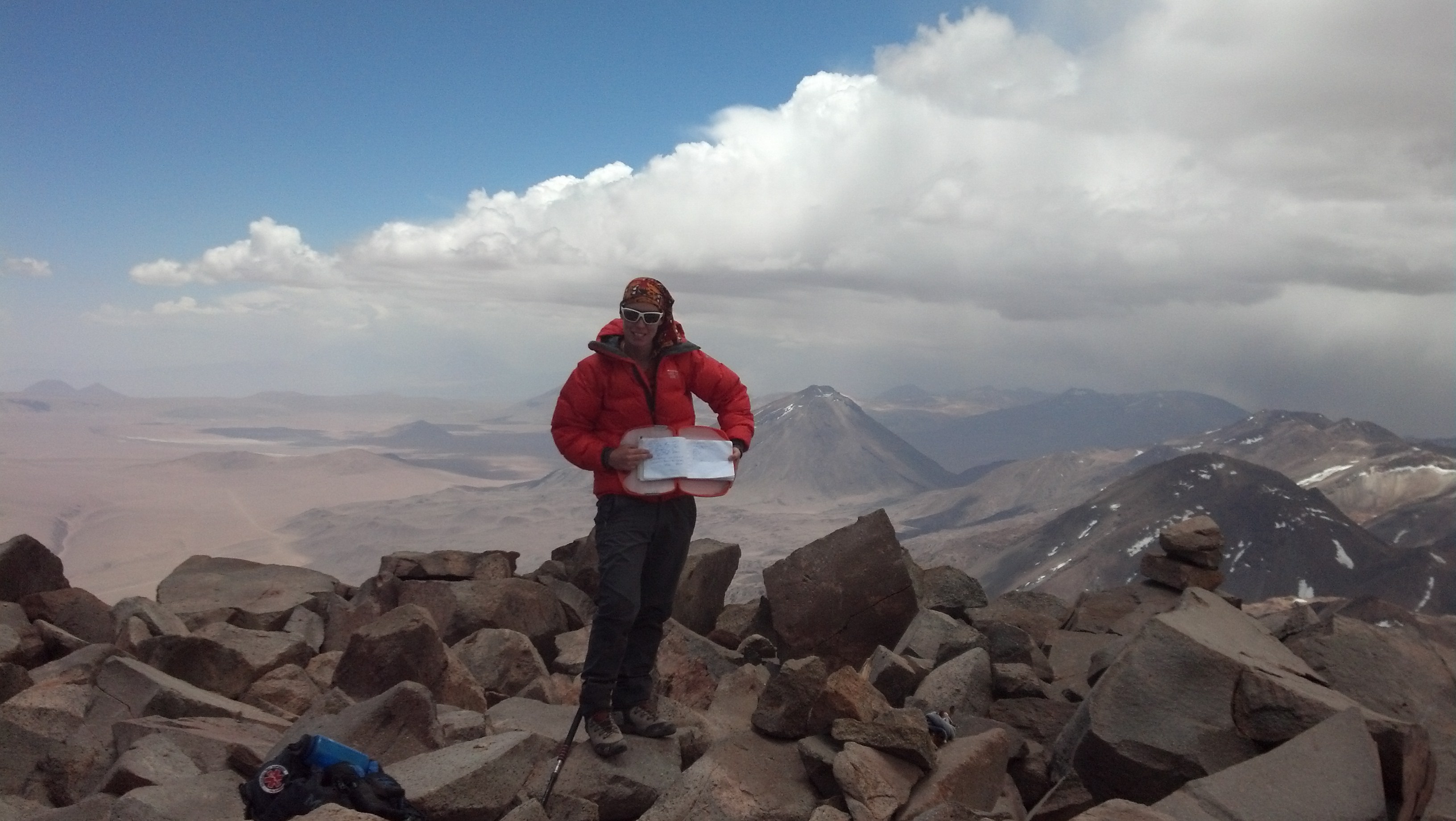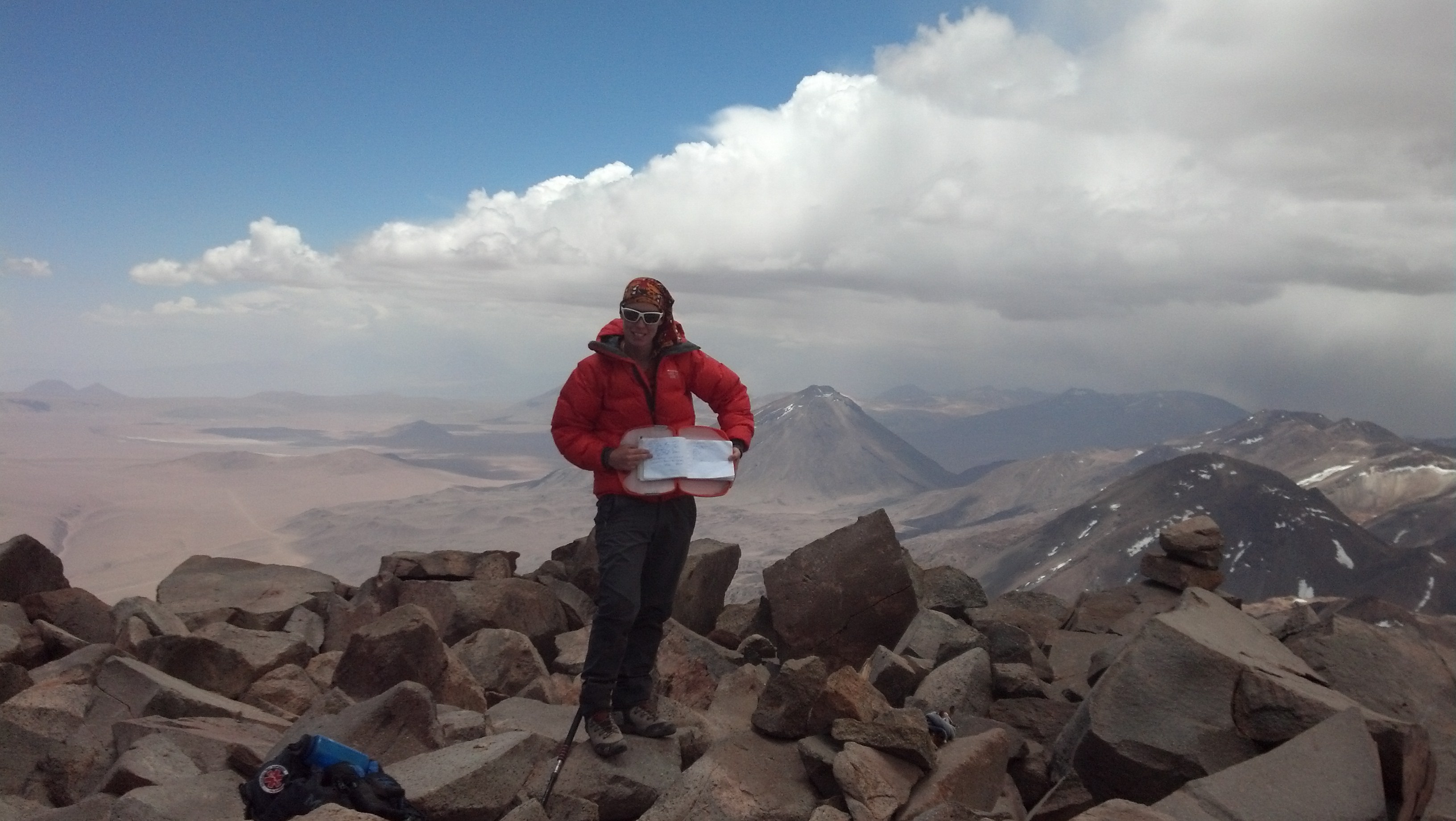 Lascar Volcano (5.592 masl), San Pedro de Atacama –  Antofagasta Region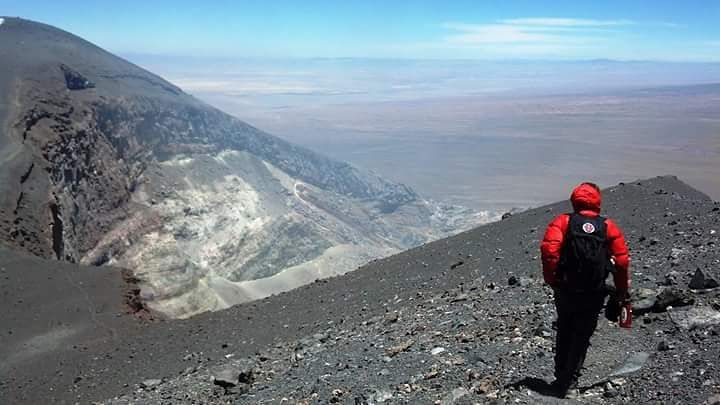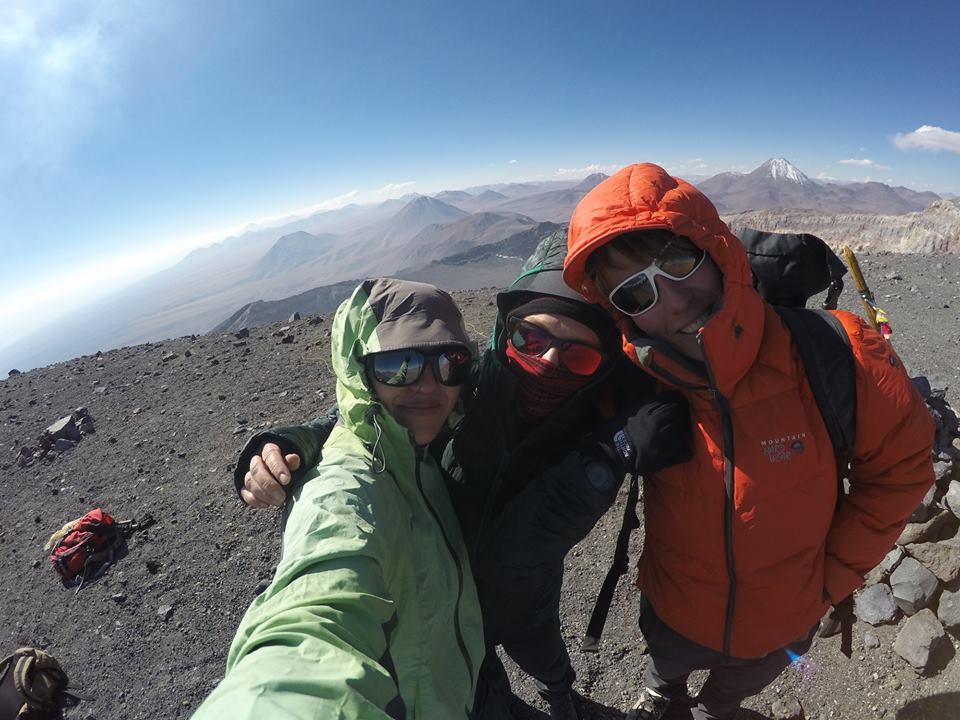 Mt. Toco (5.604 masl), San Pedro de Atacama- Antofagasta Region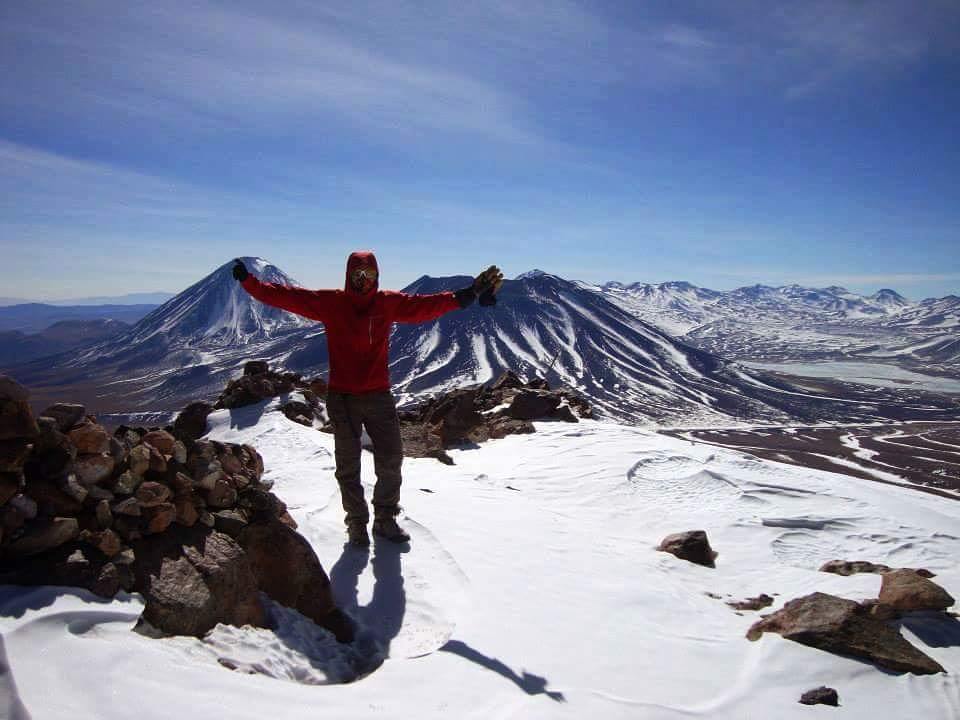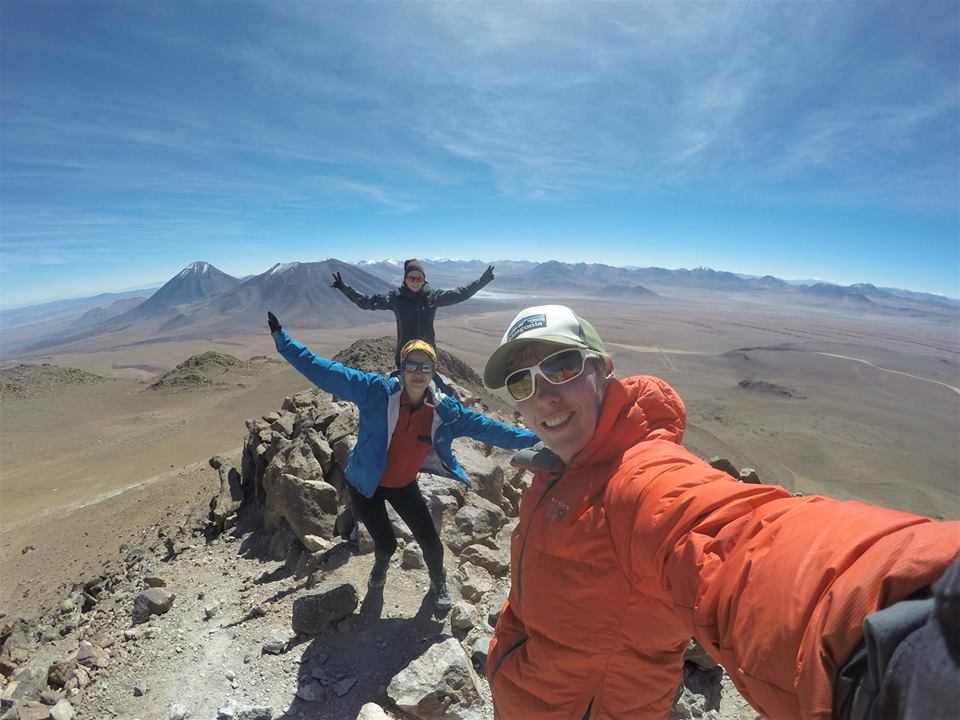 ———-›› Central zone of Chile ‹‹———-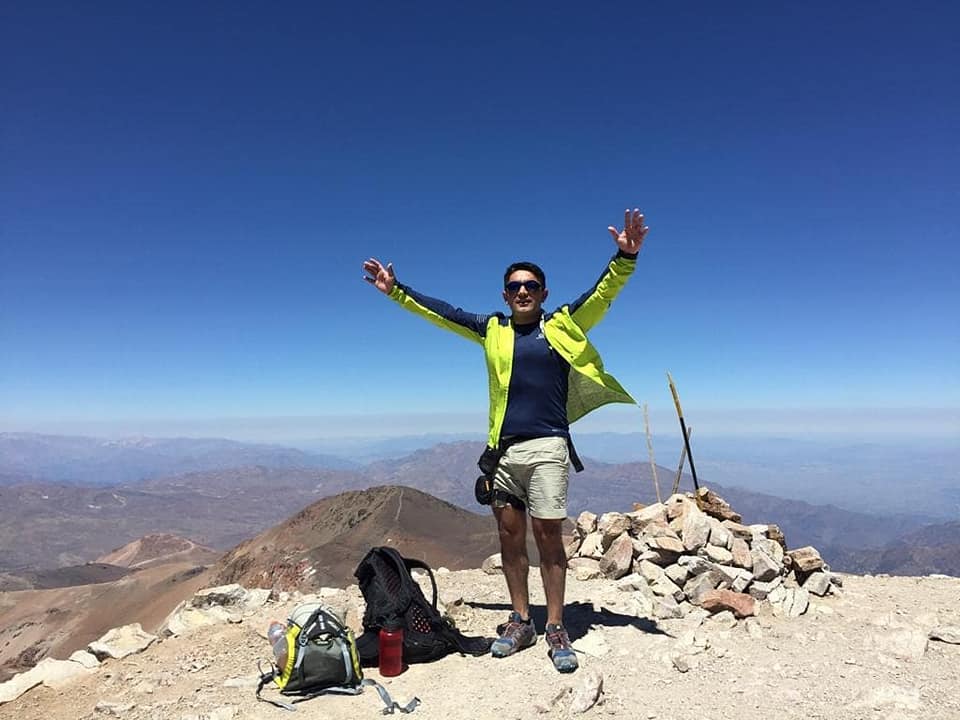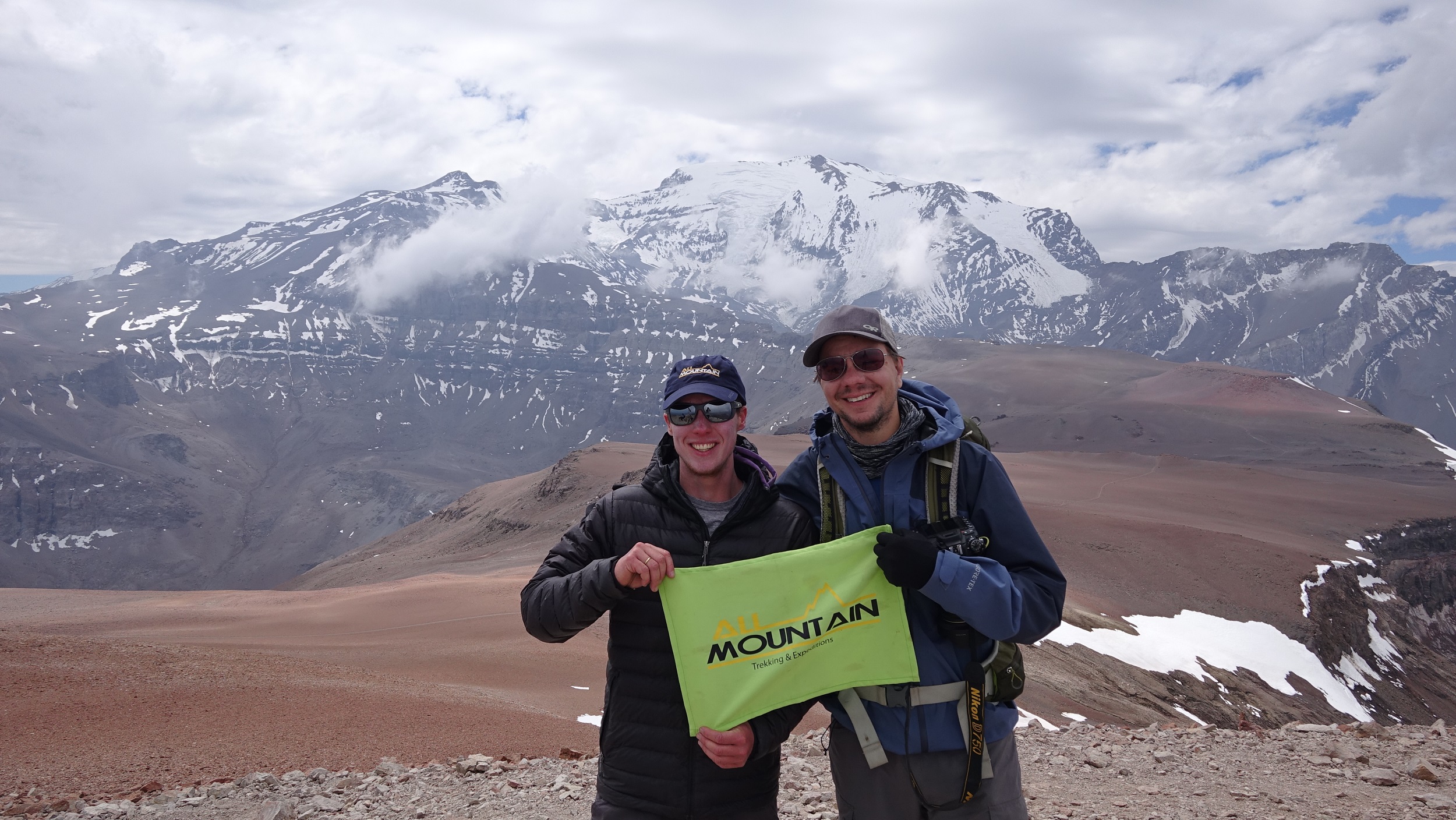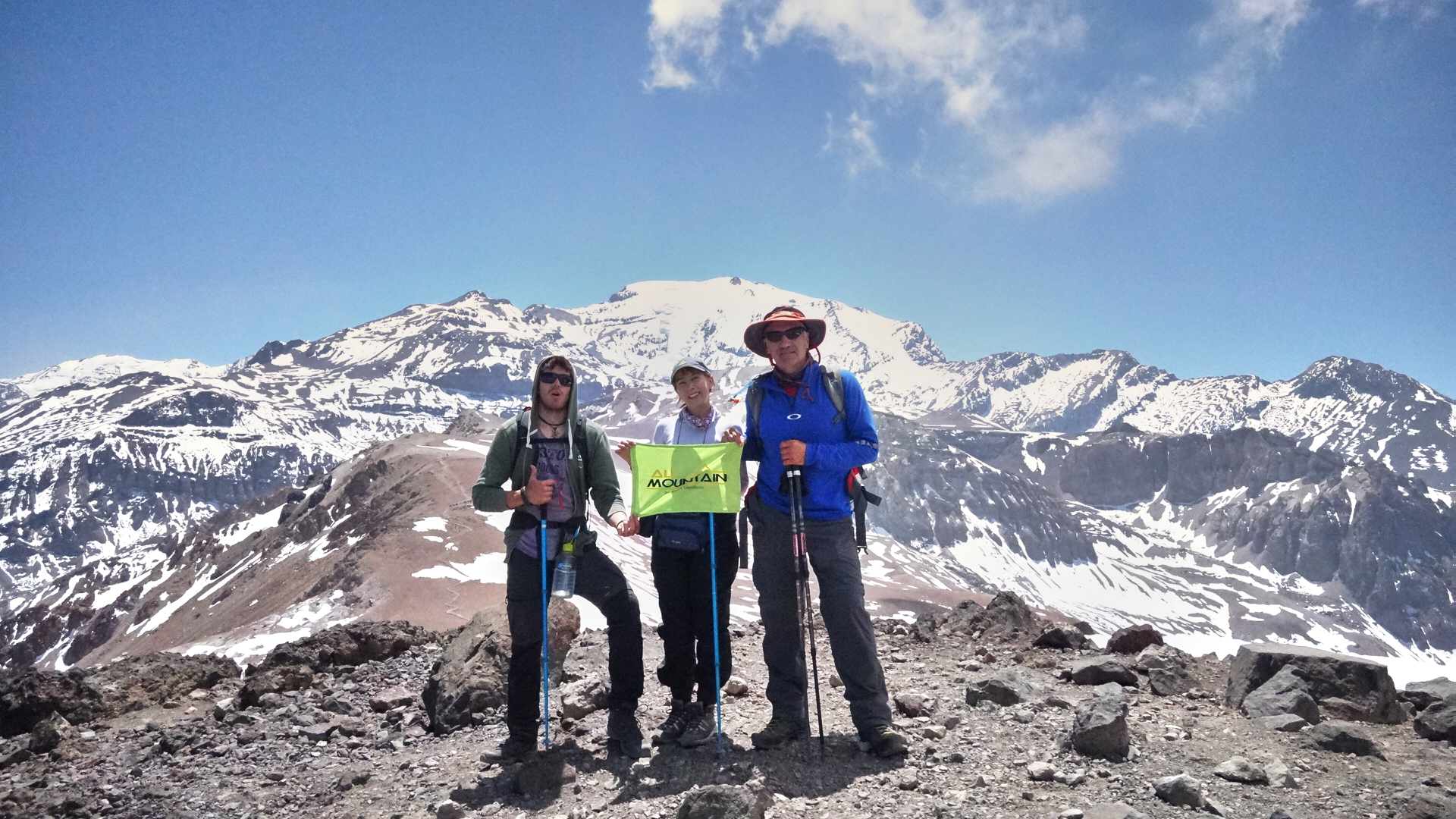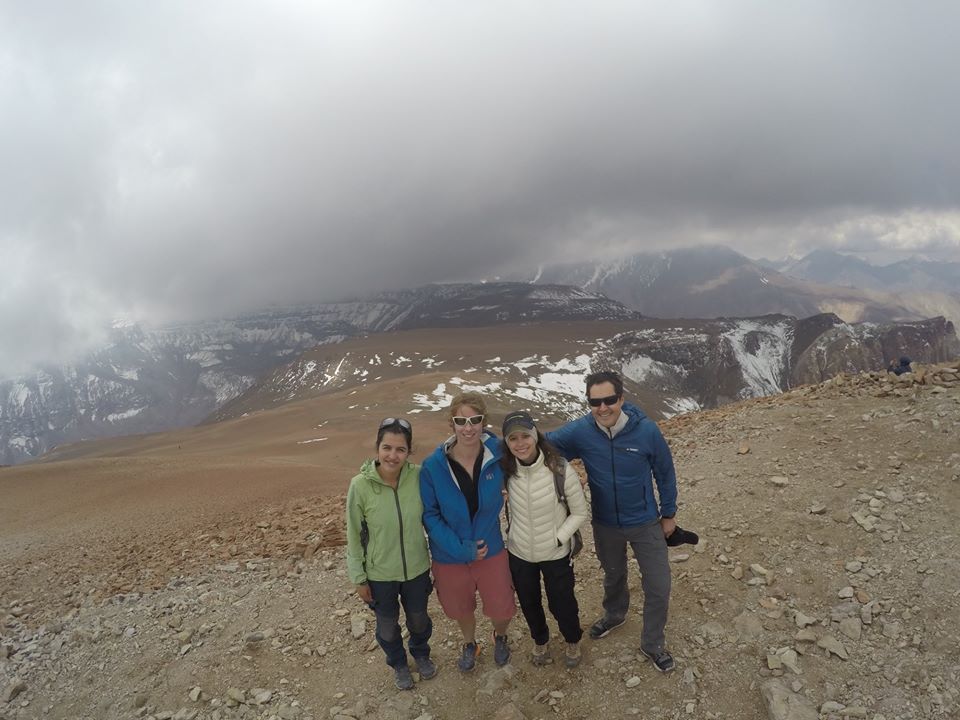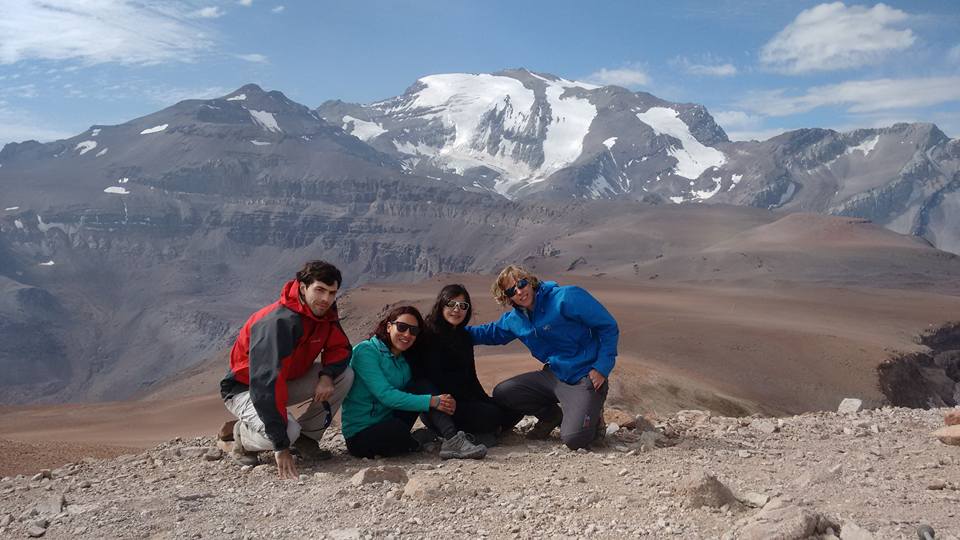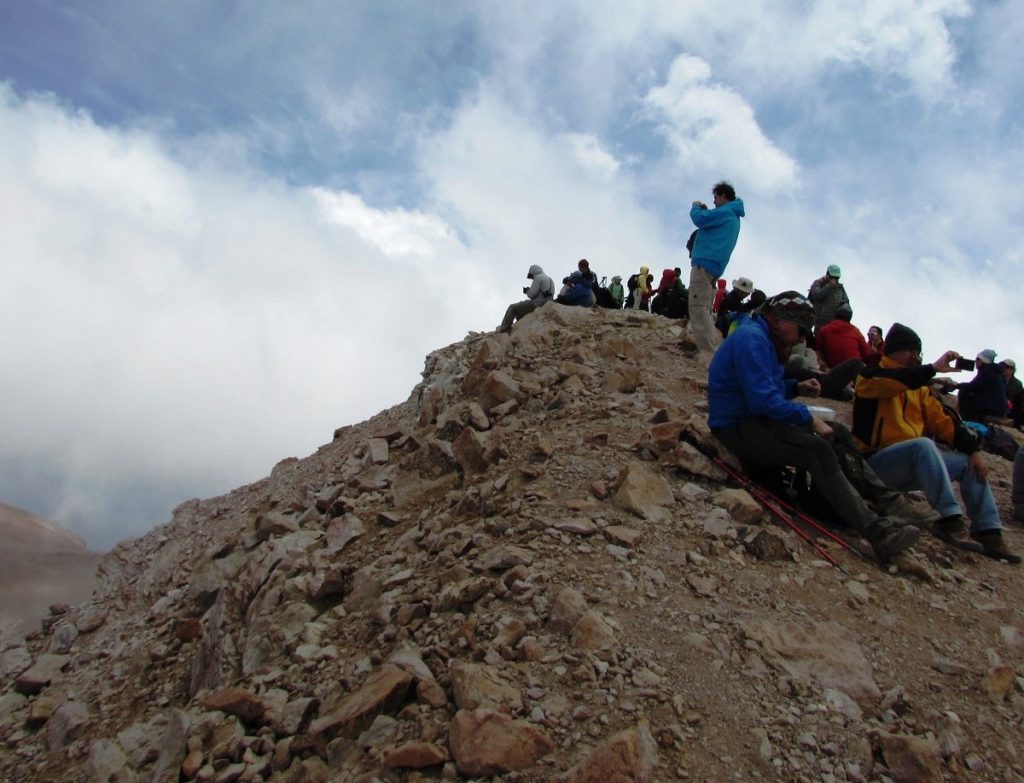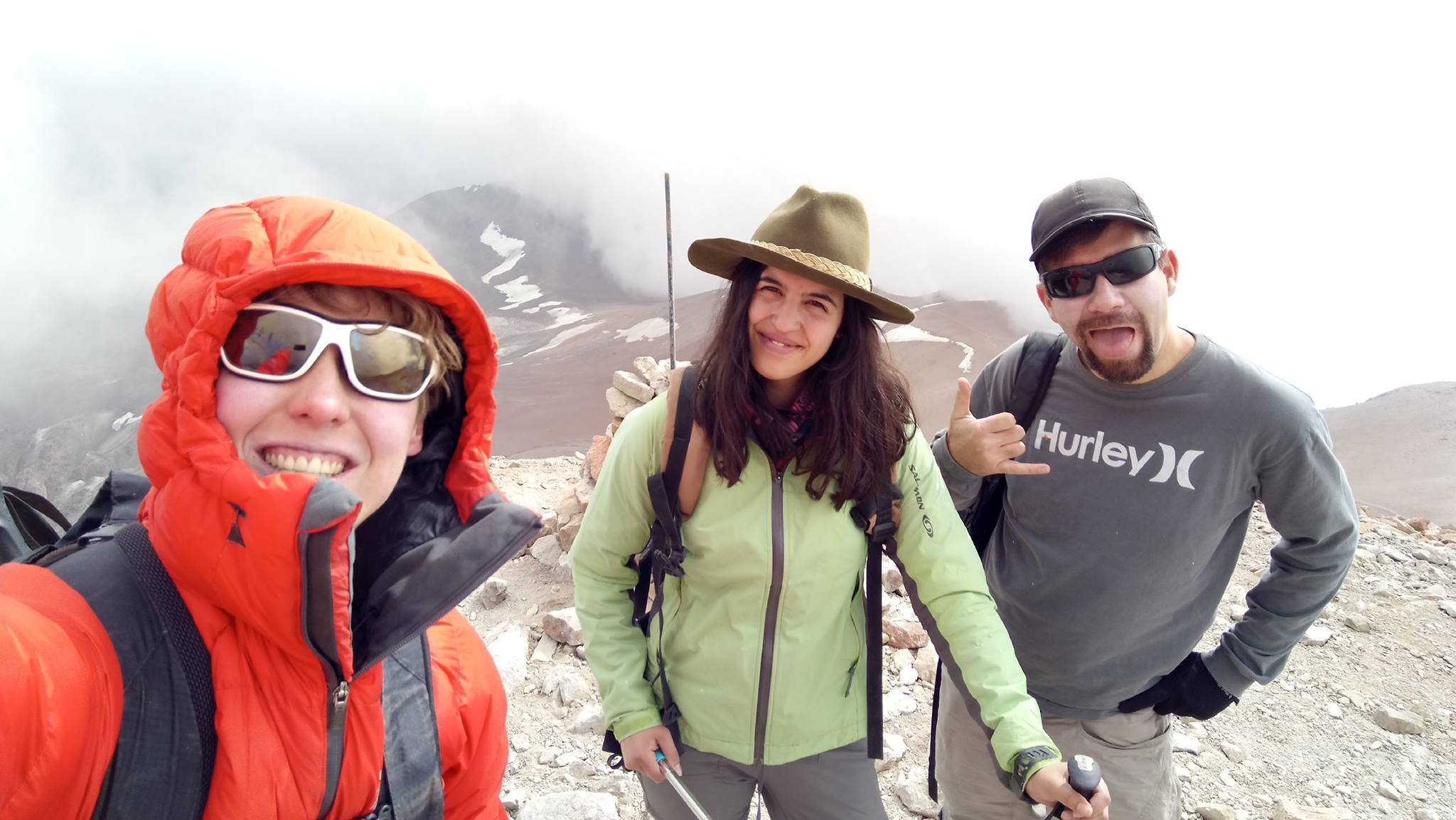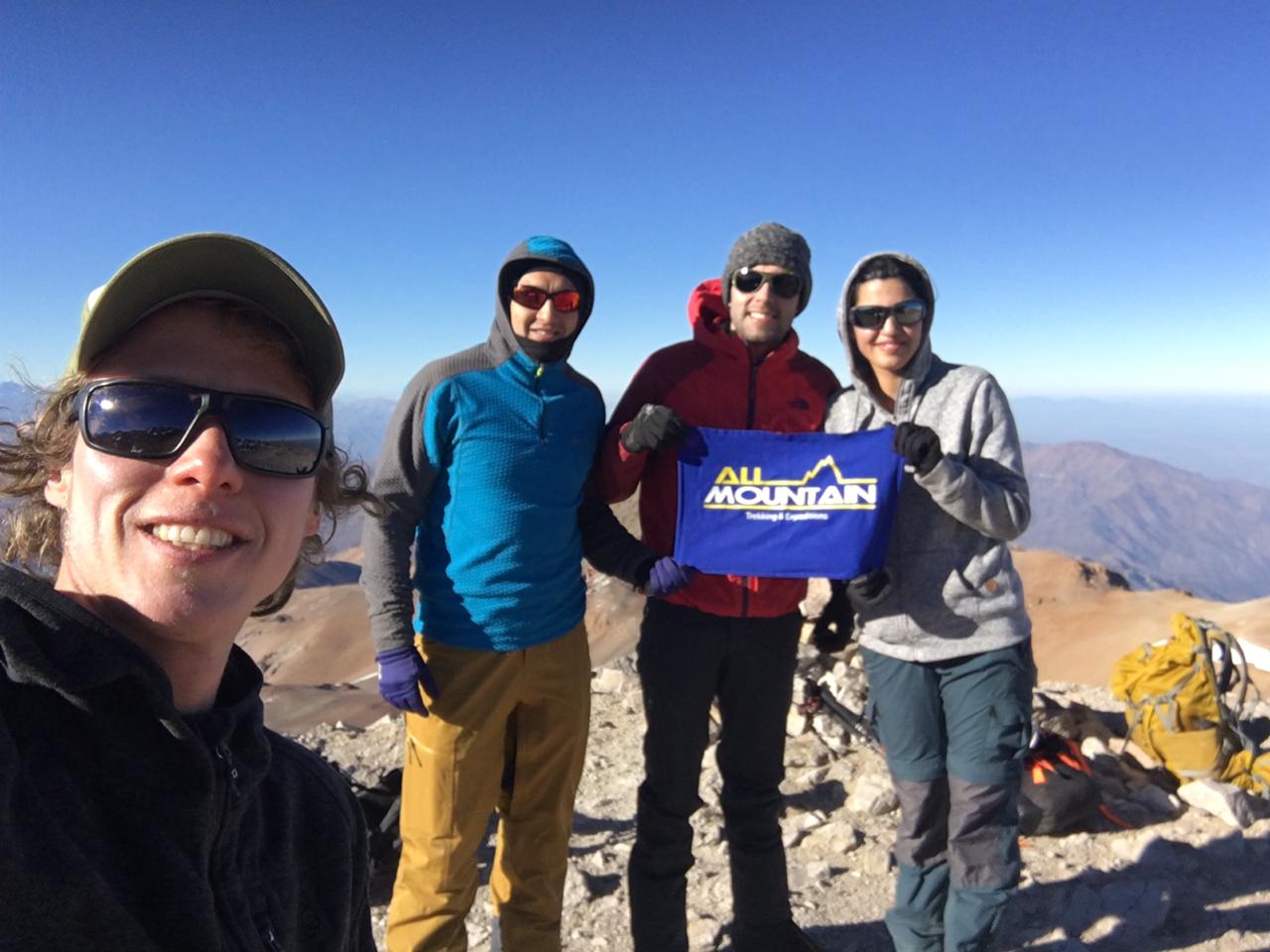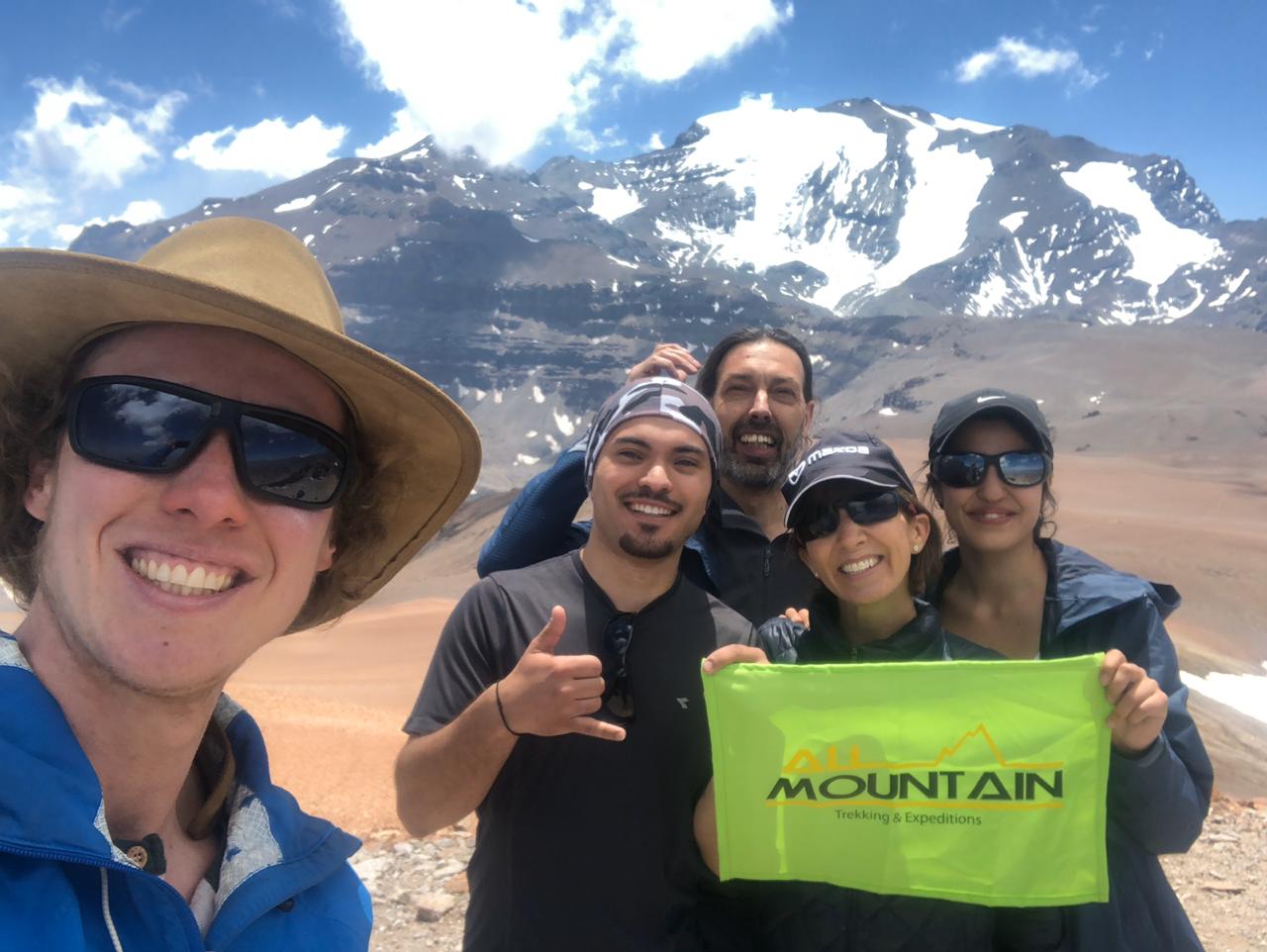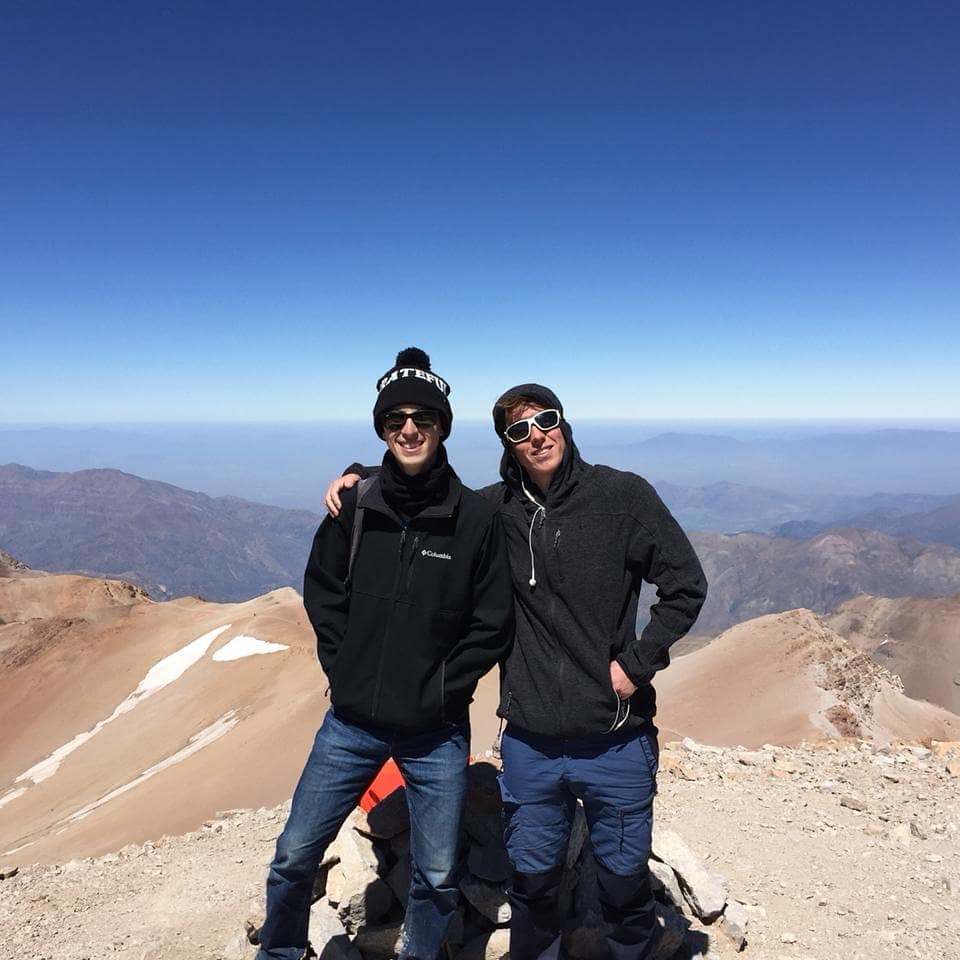 Mt. La Union (3.658 masl) – Metropolitan Region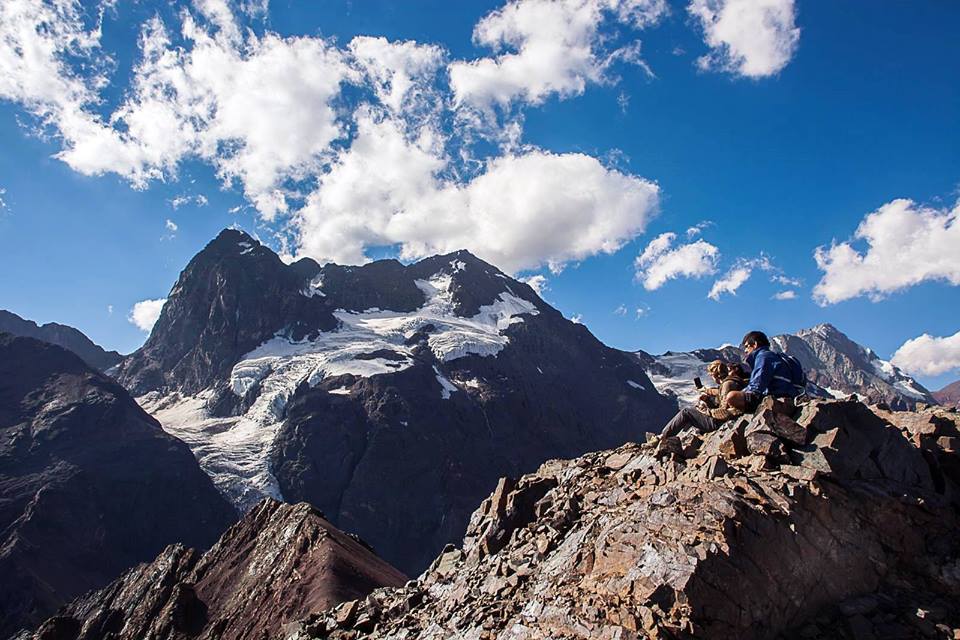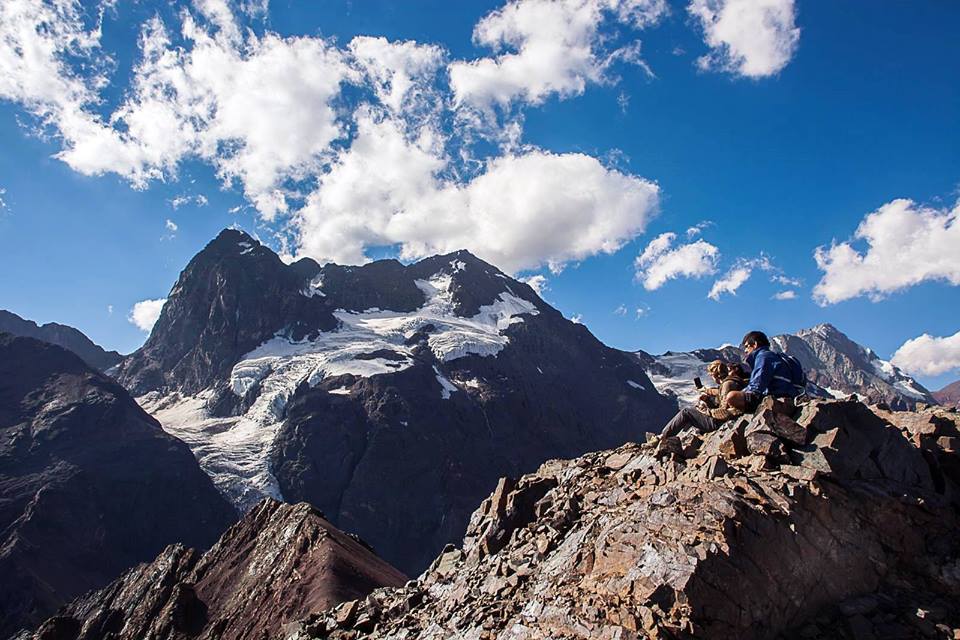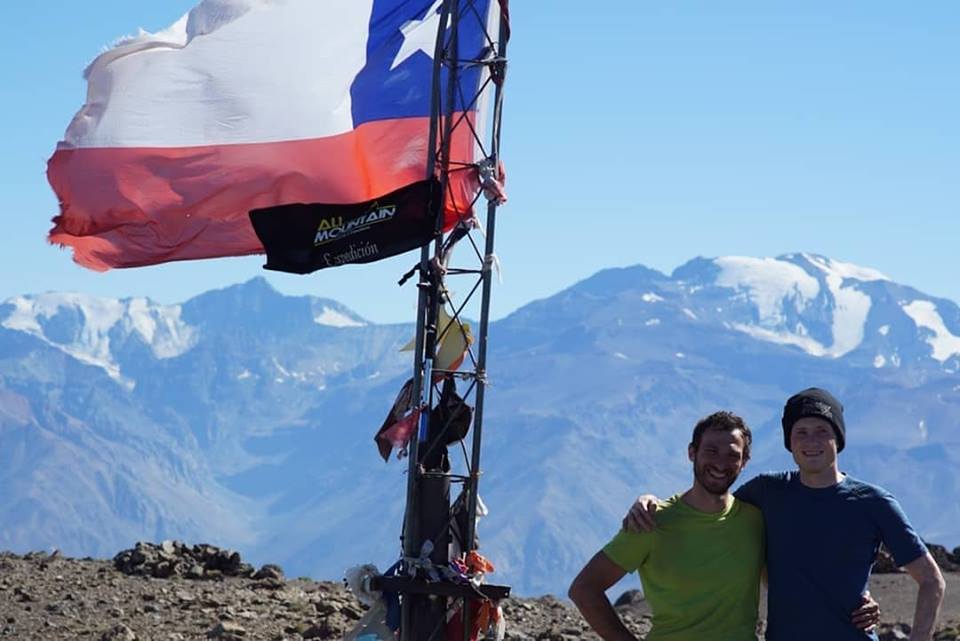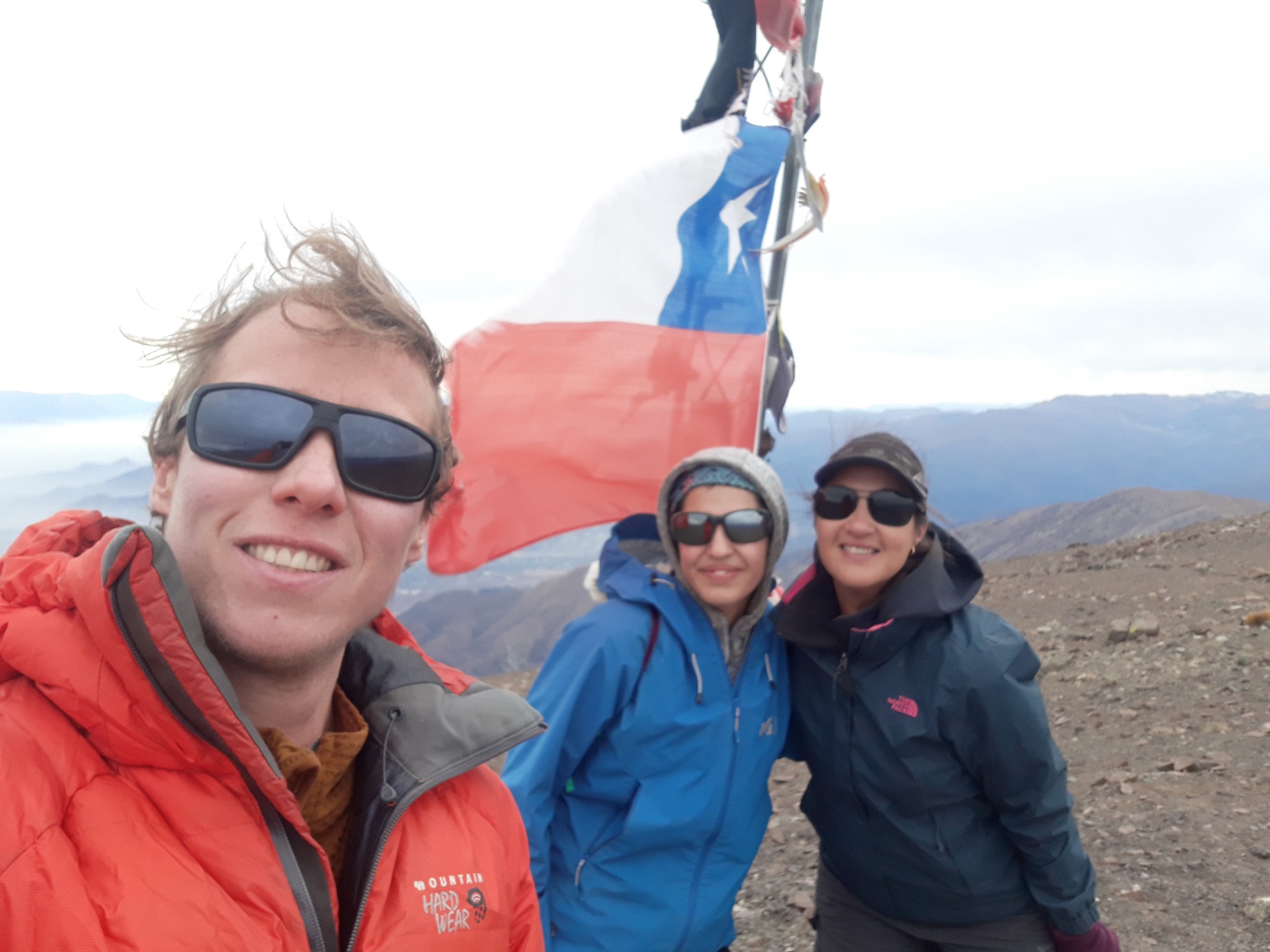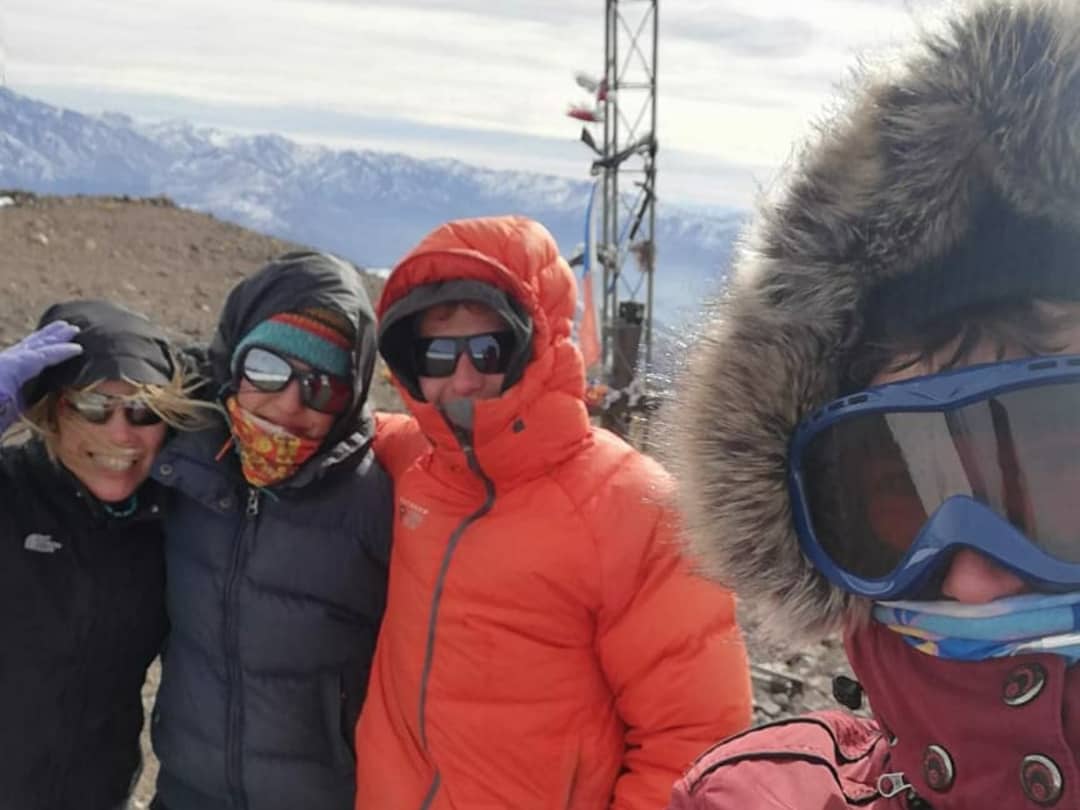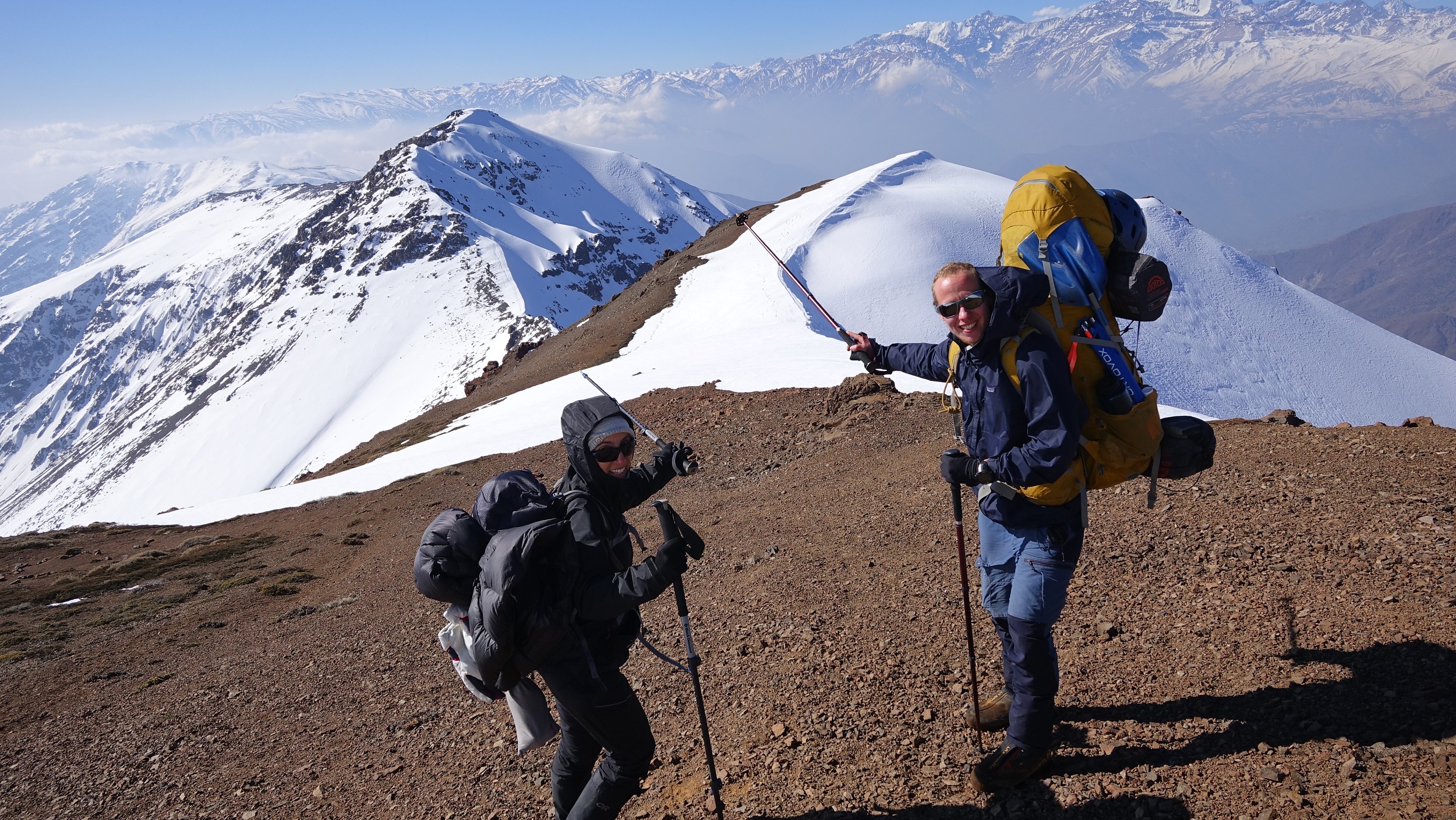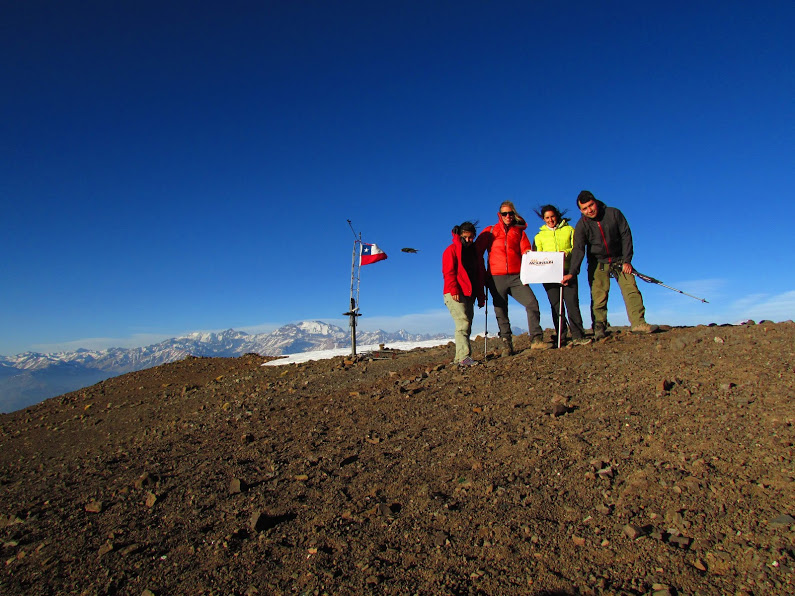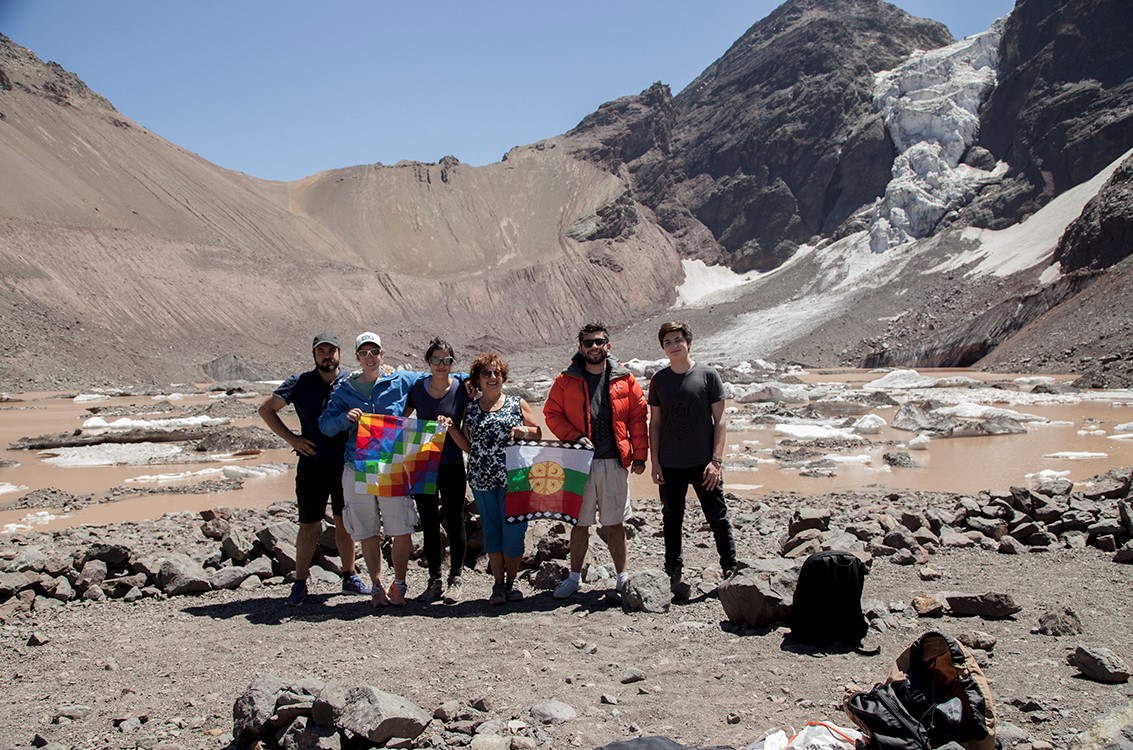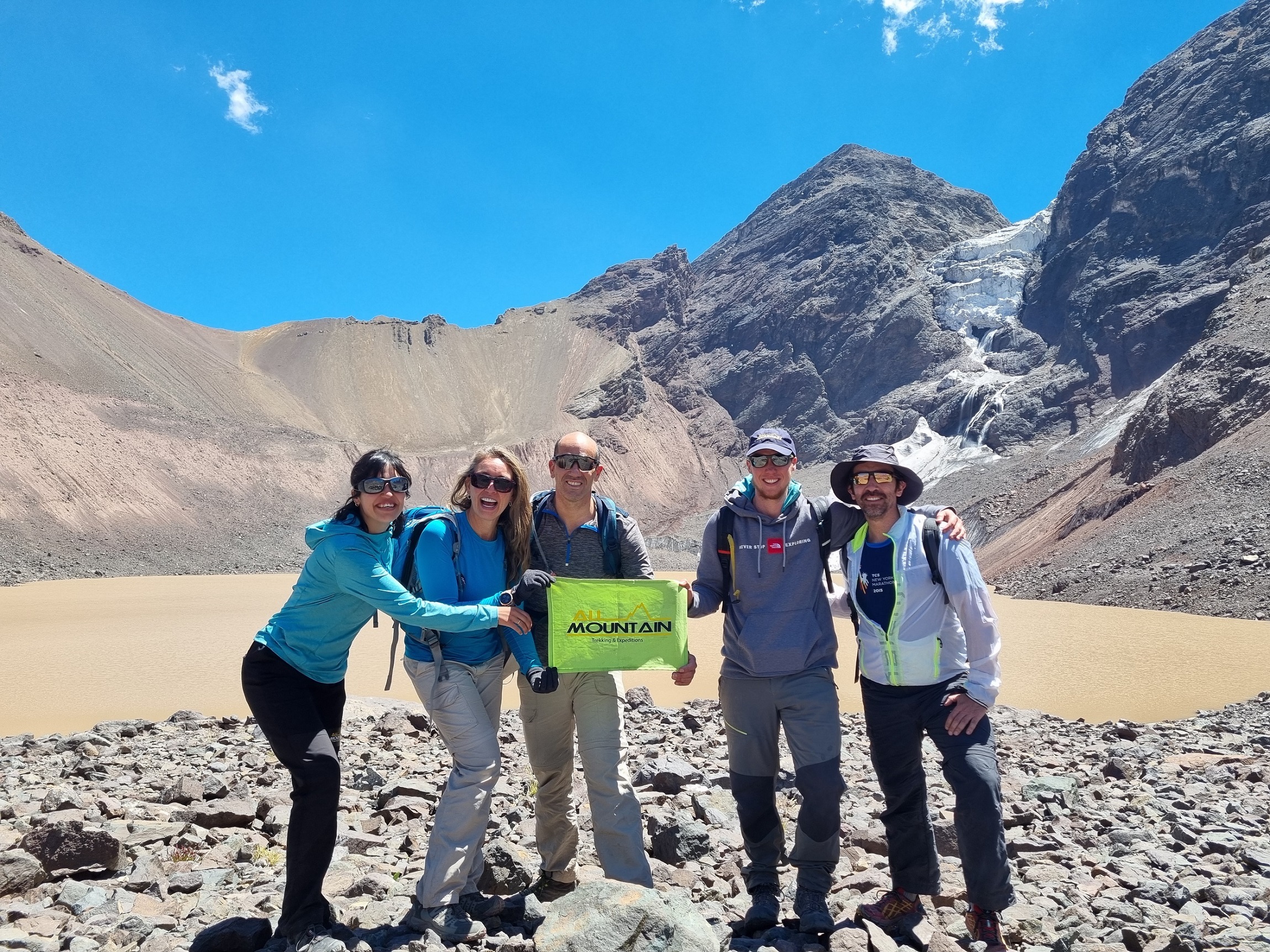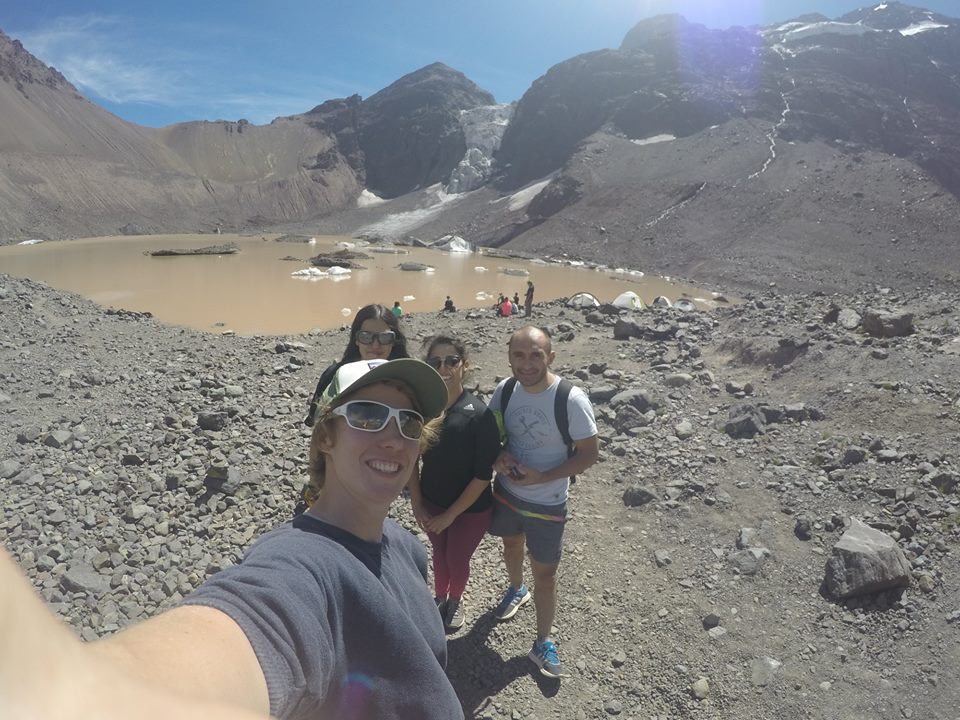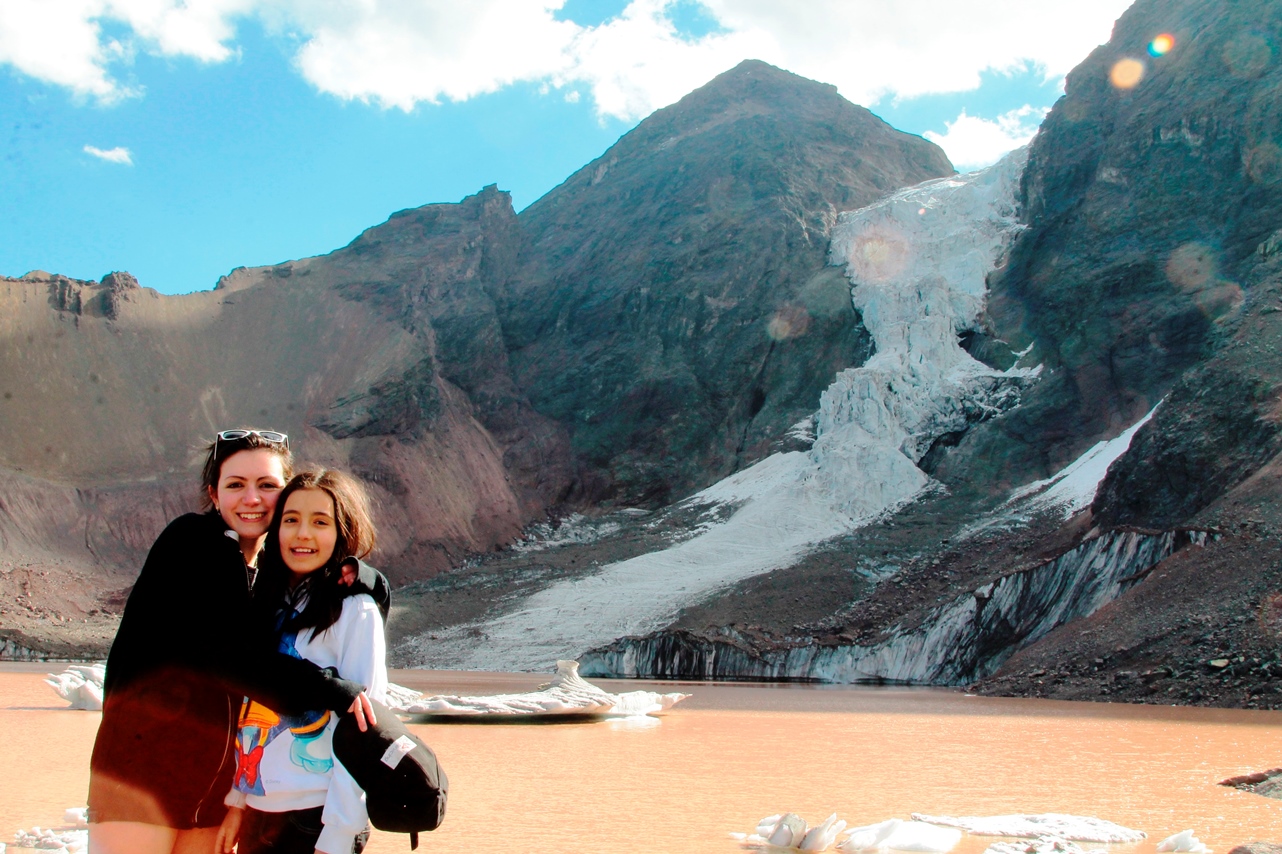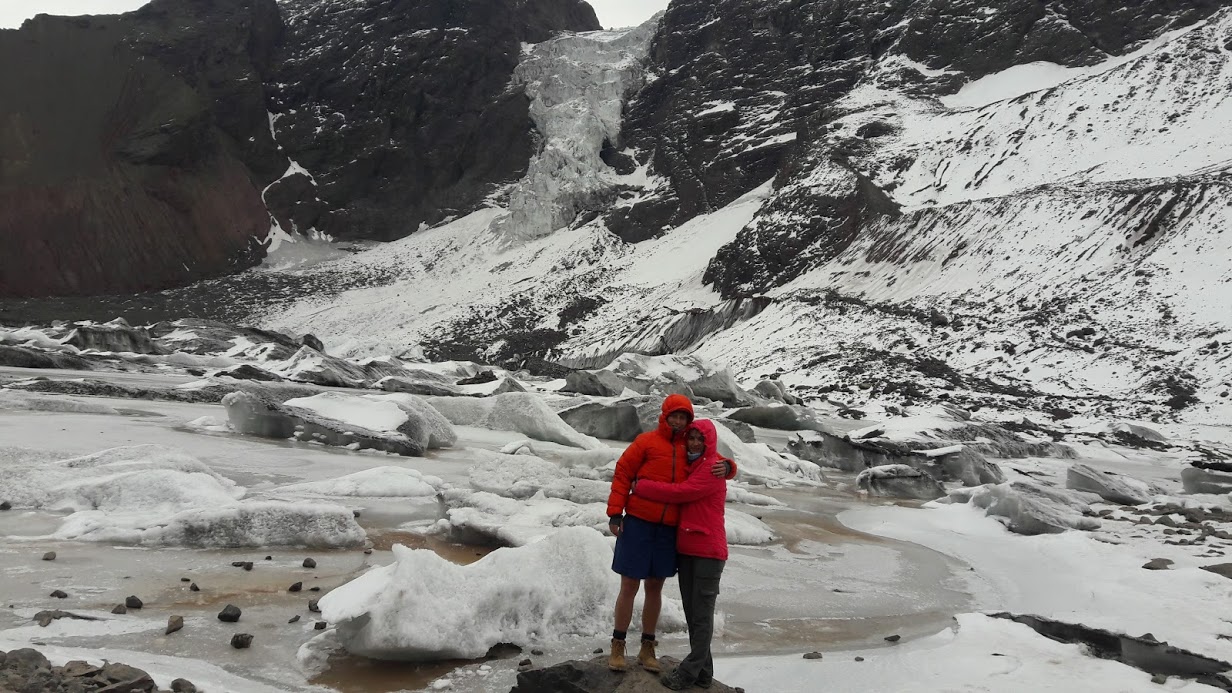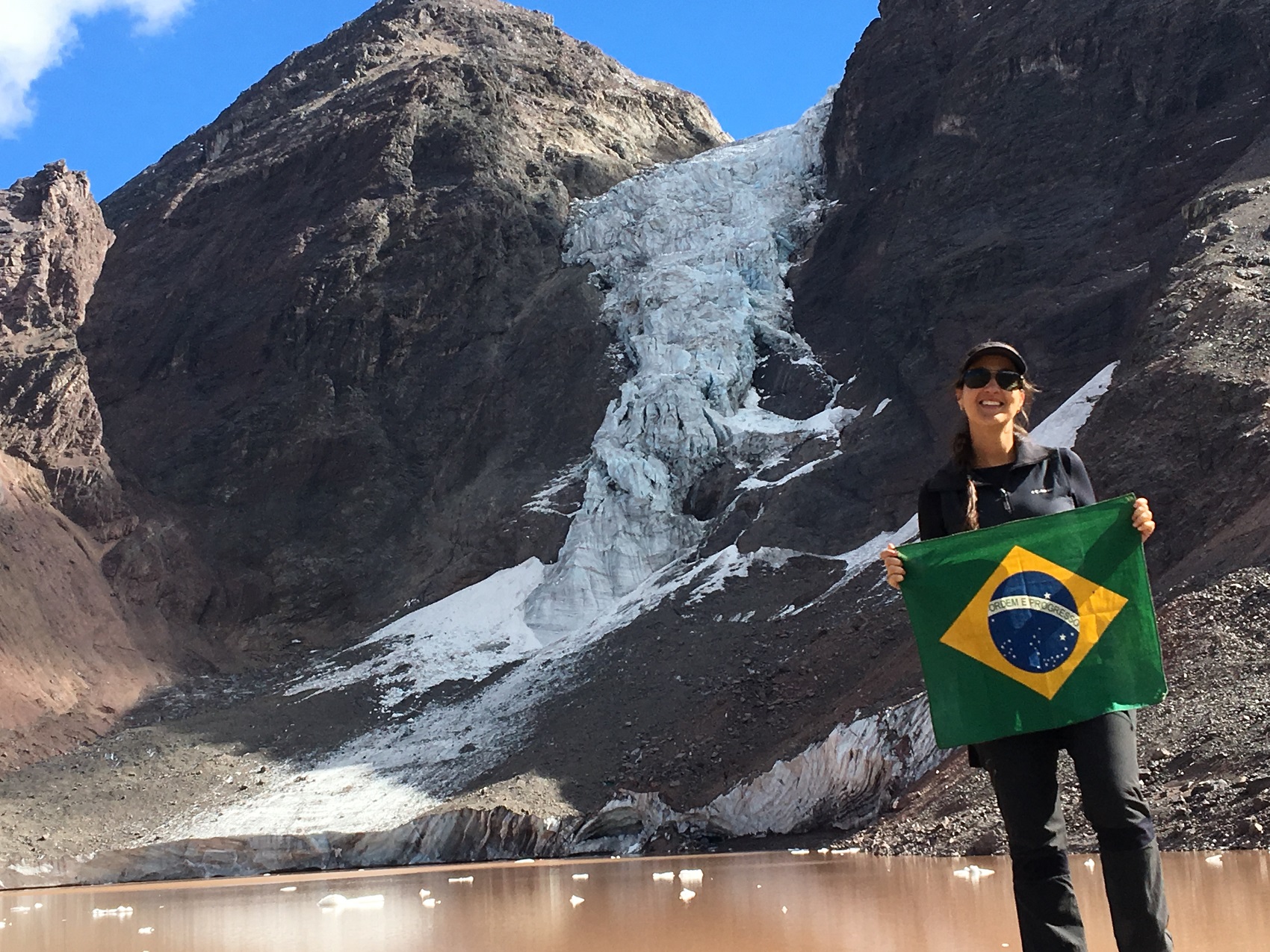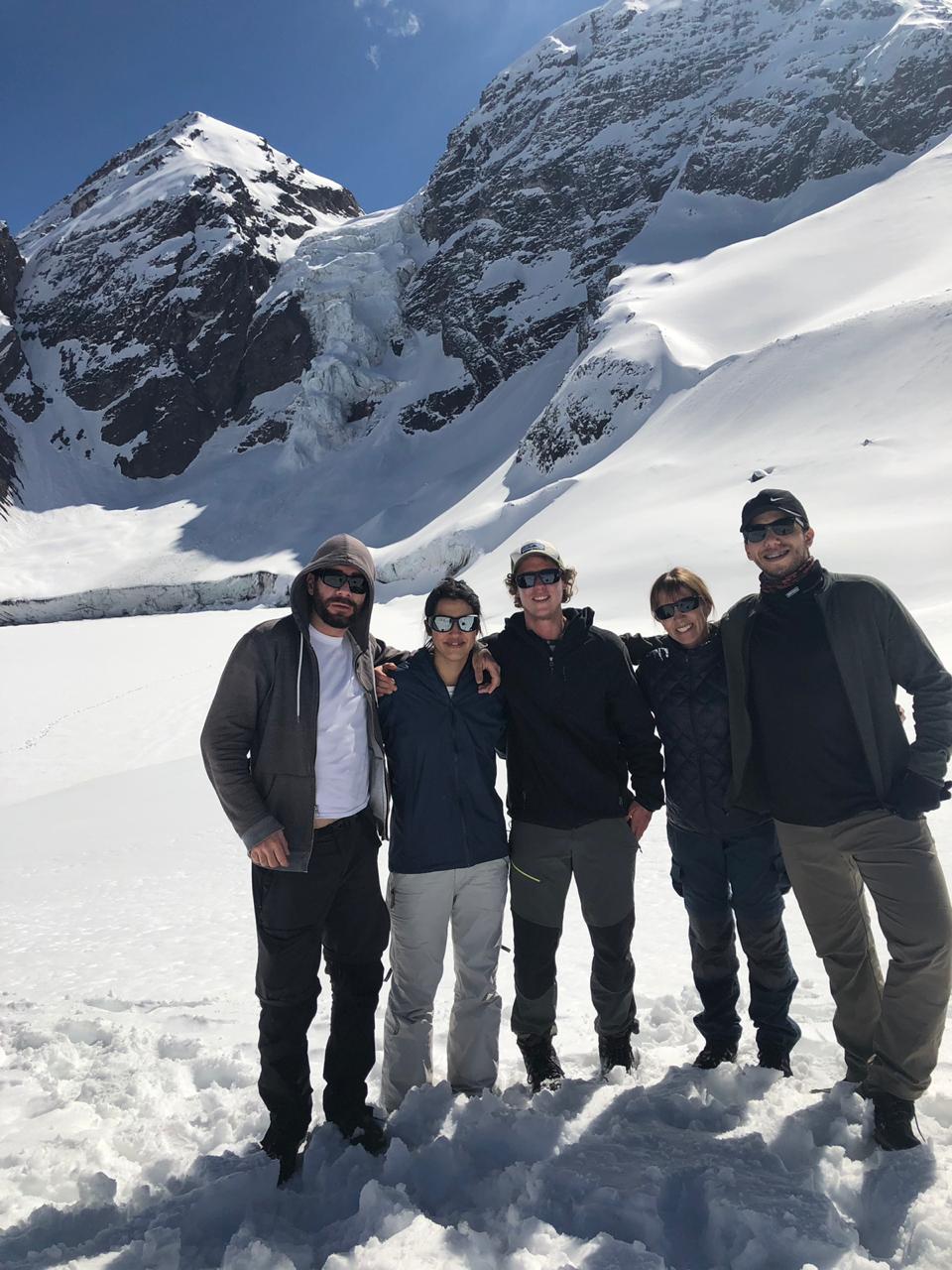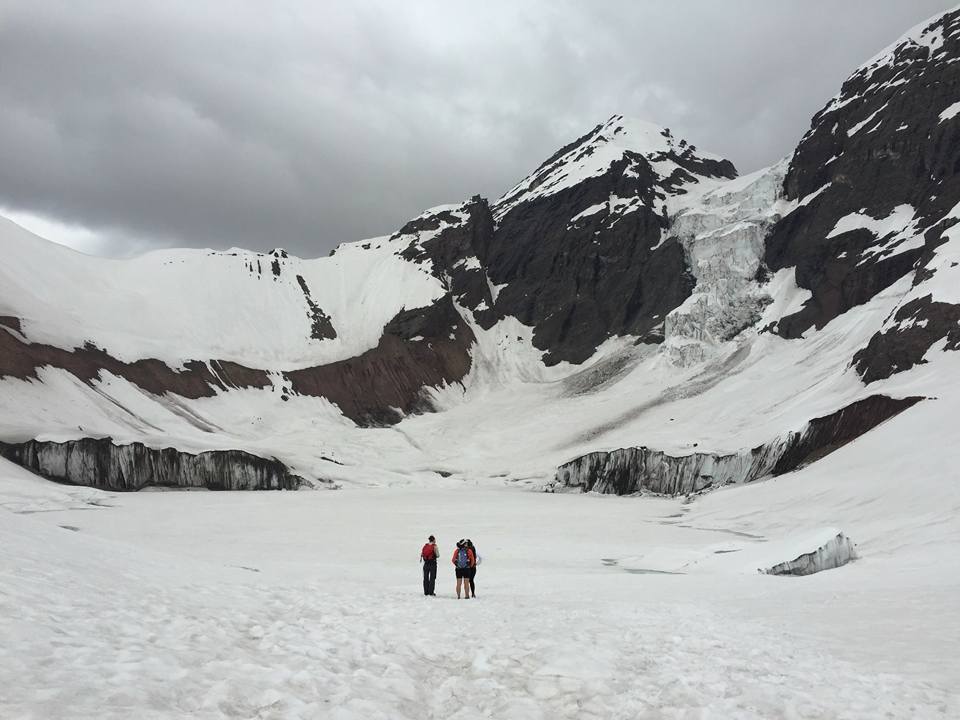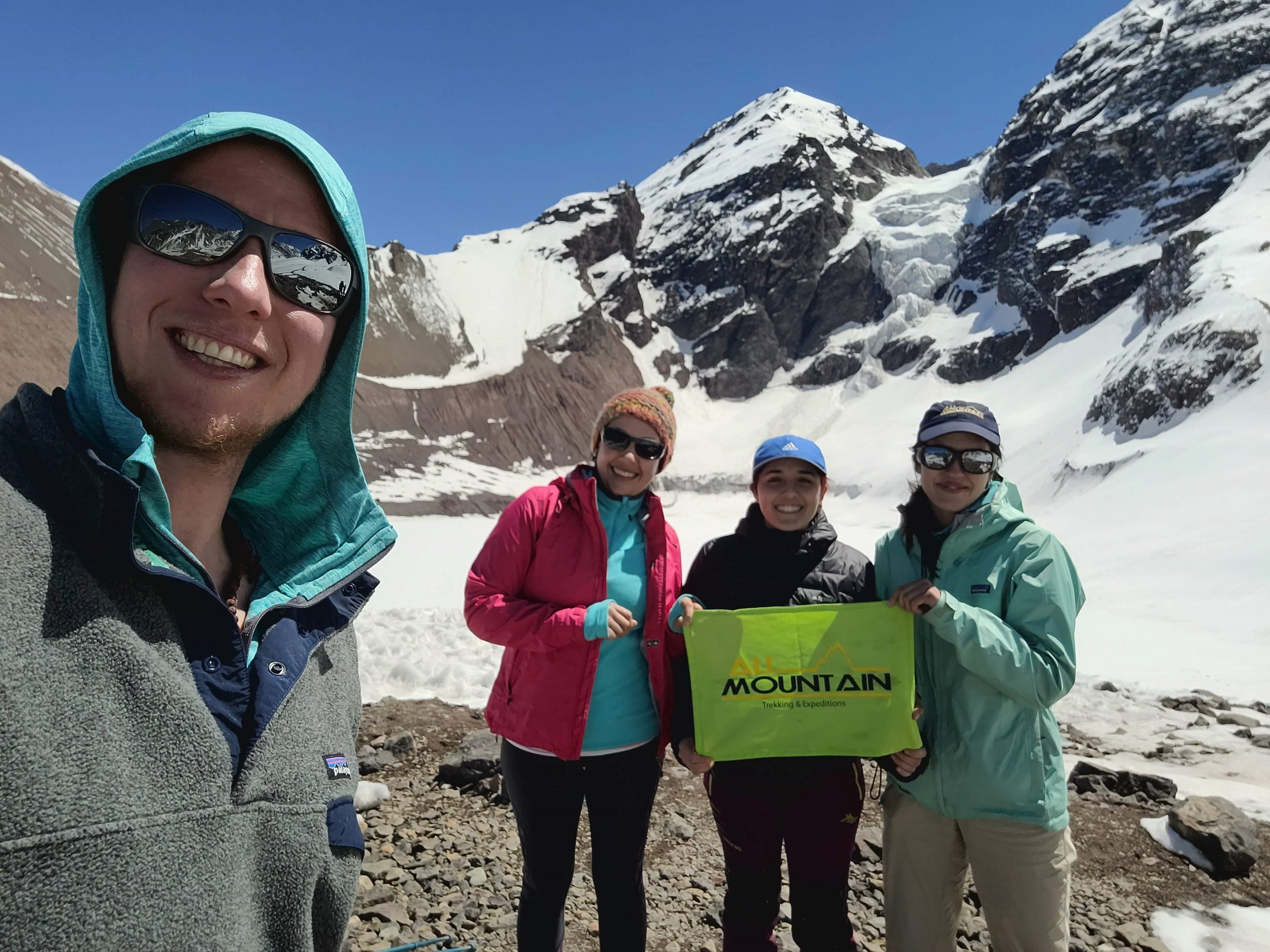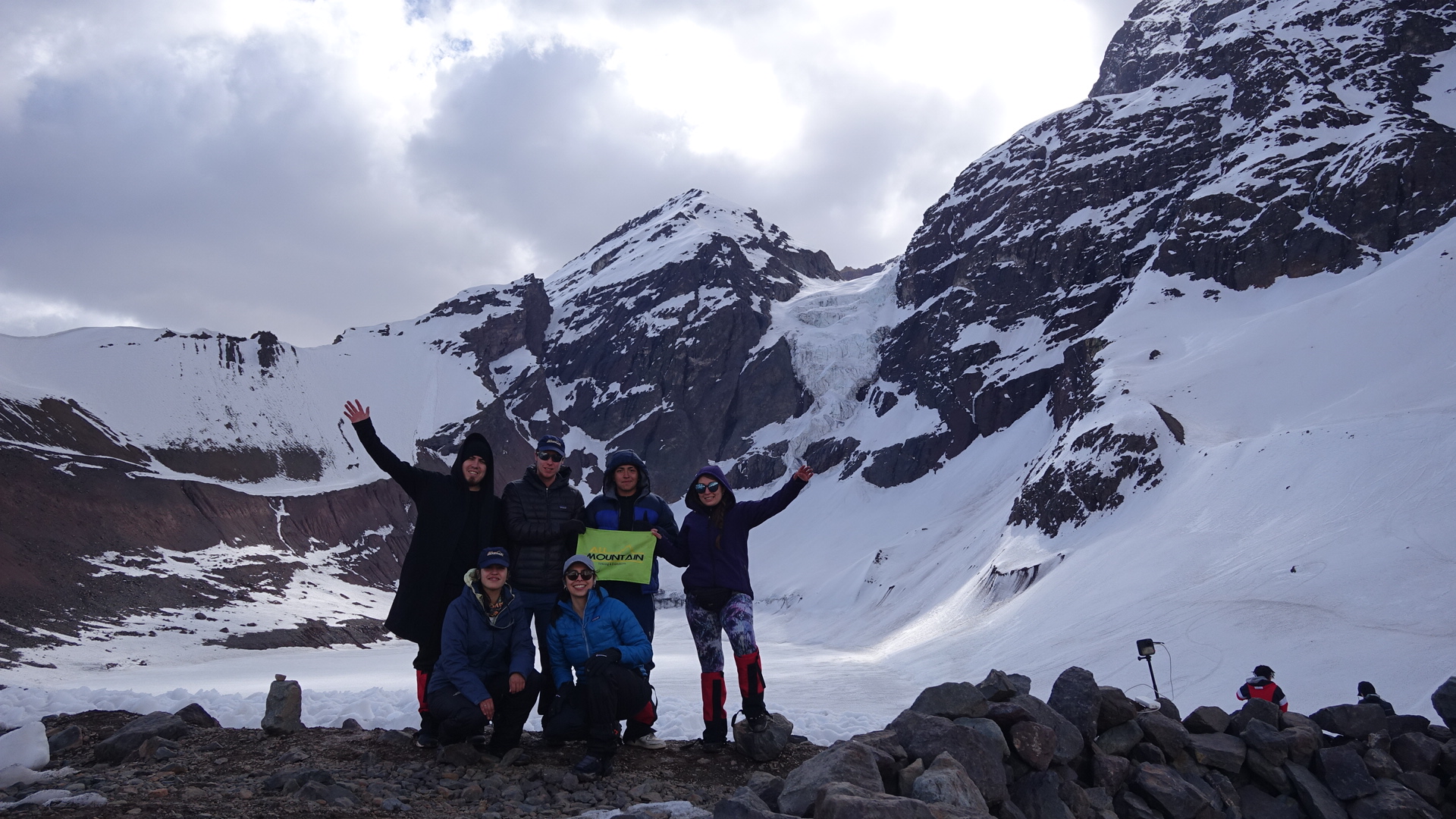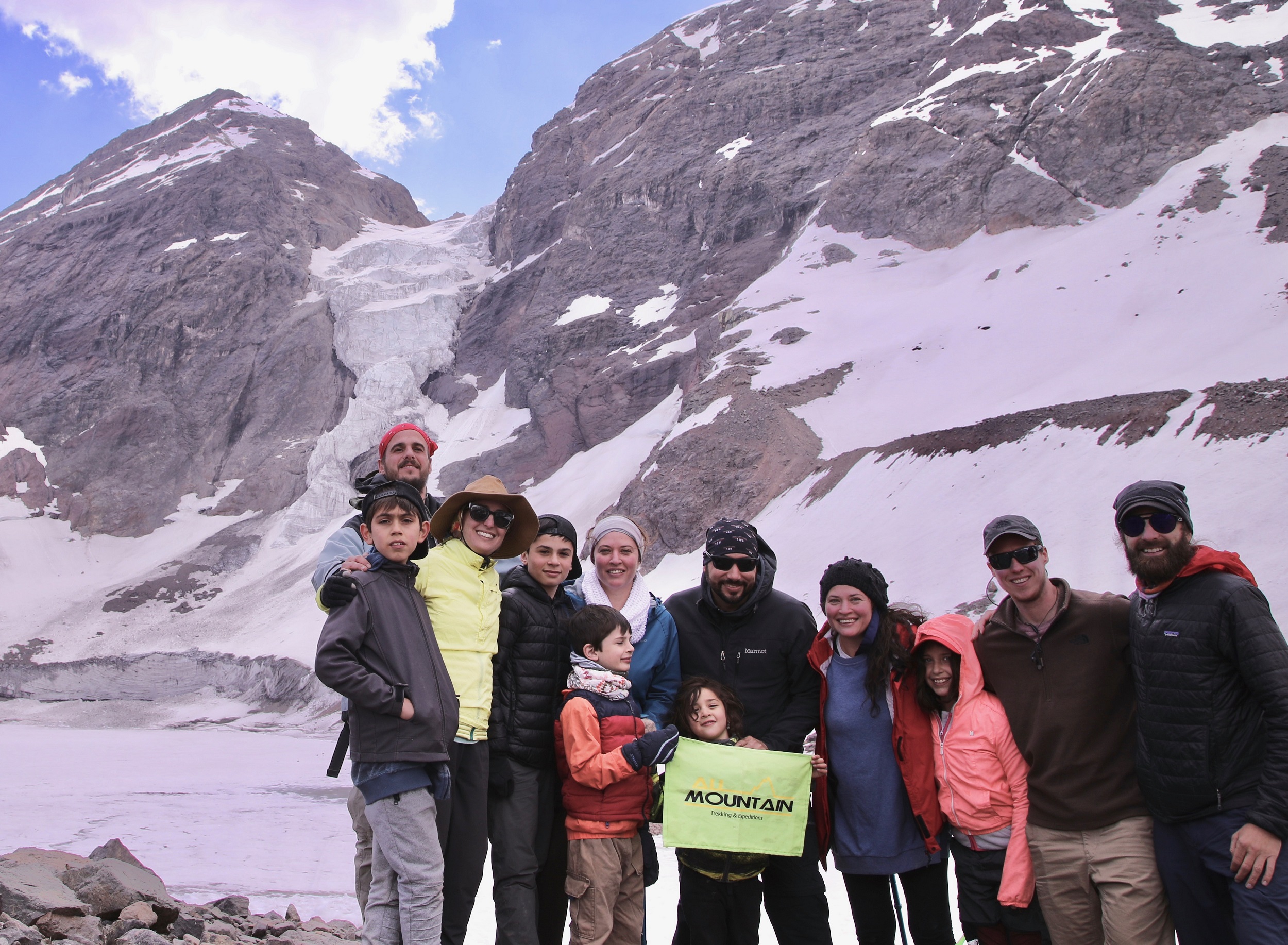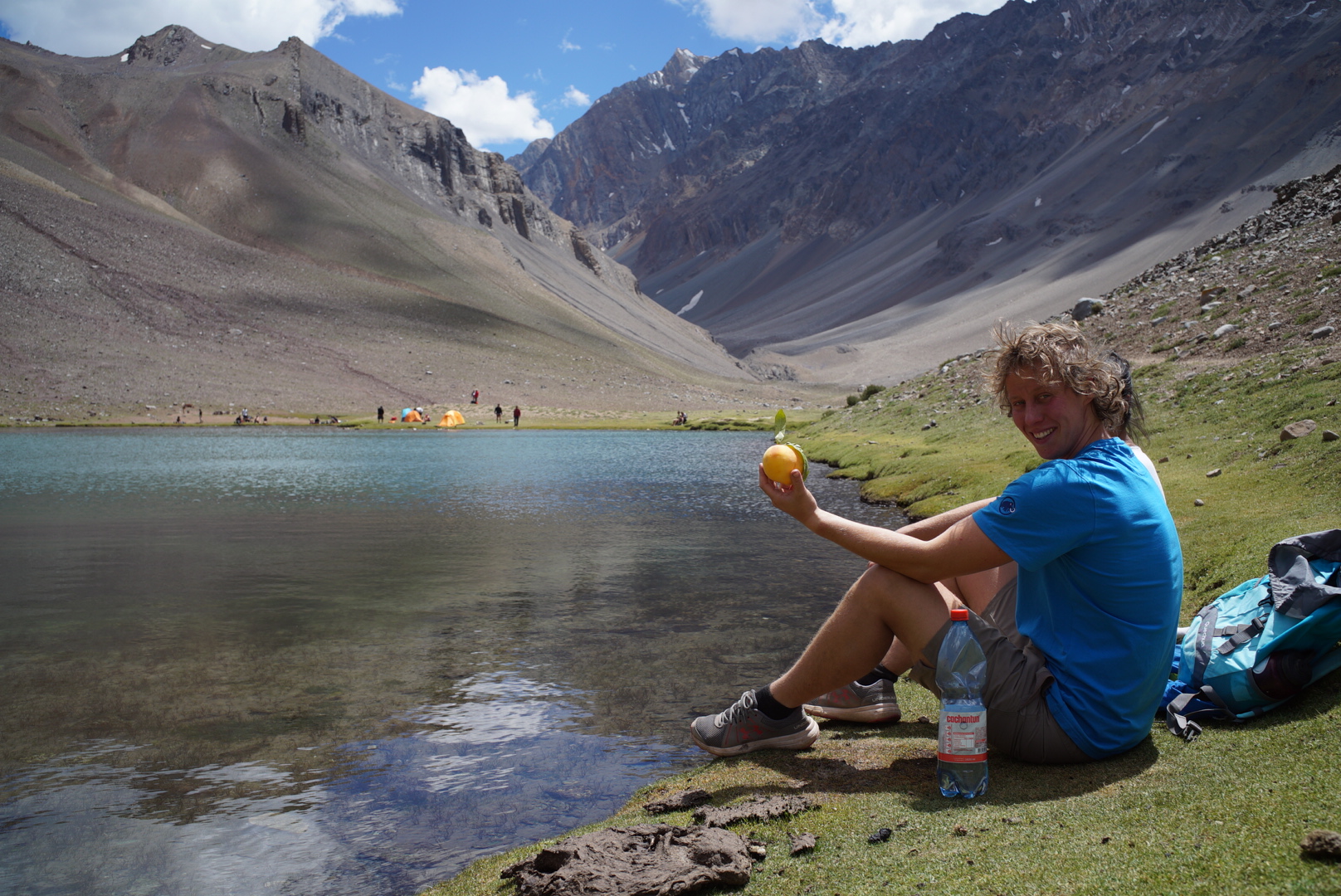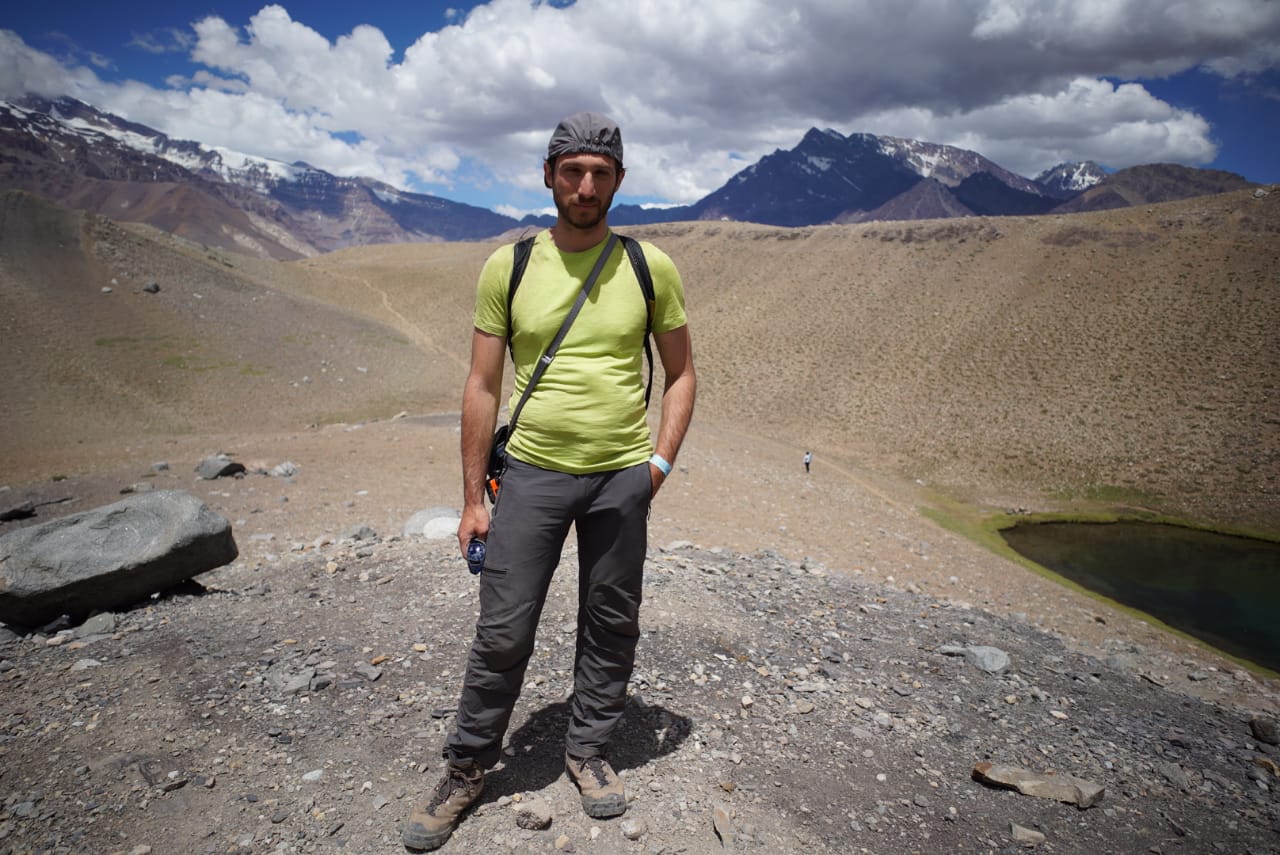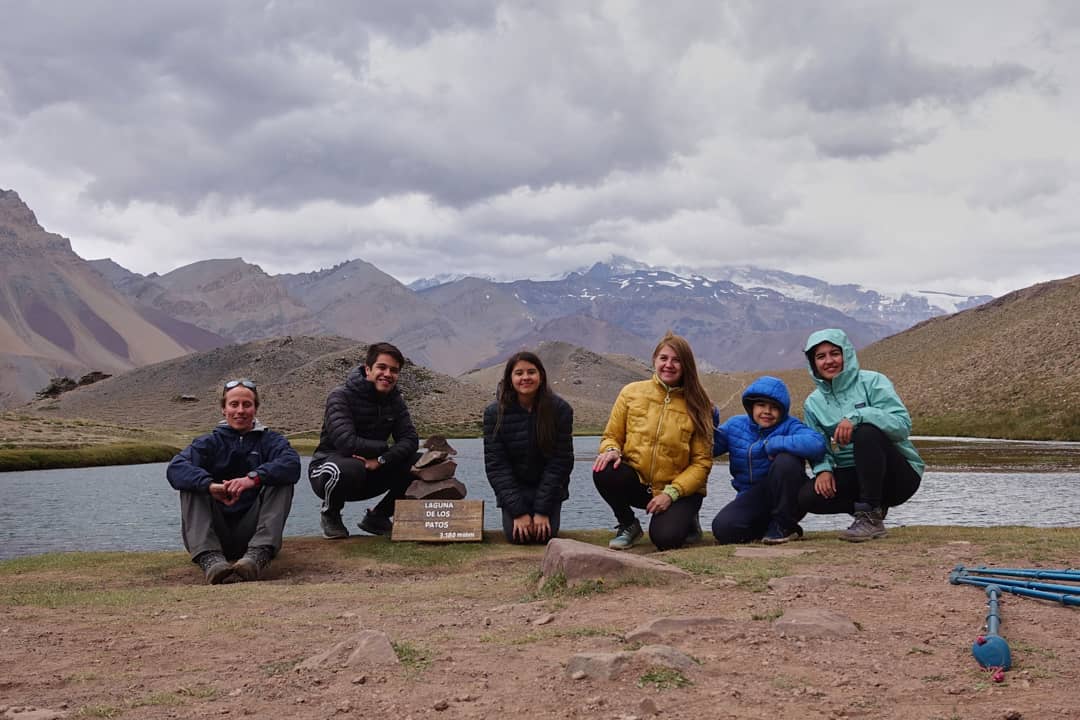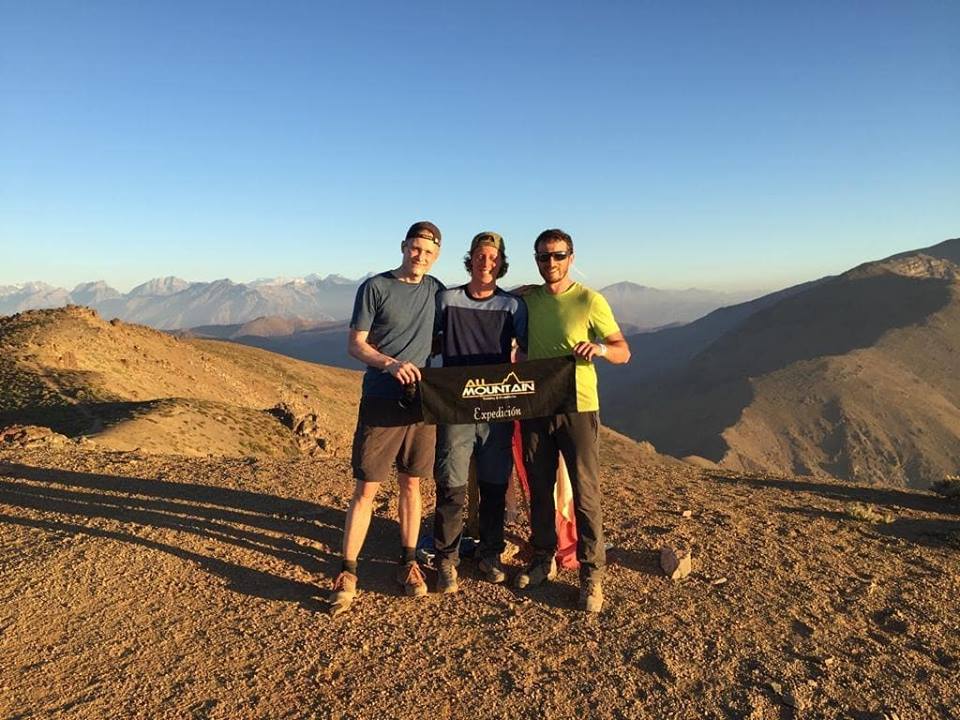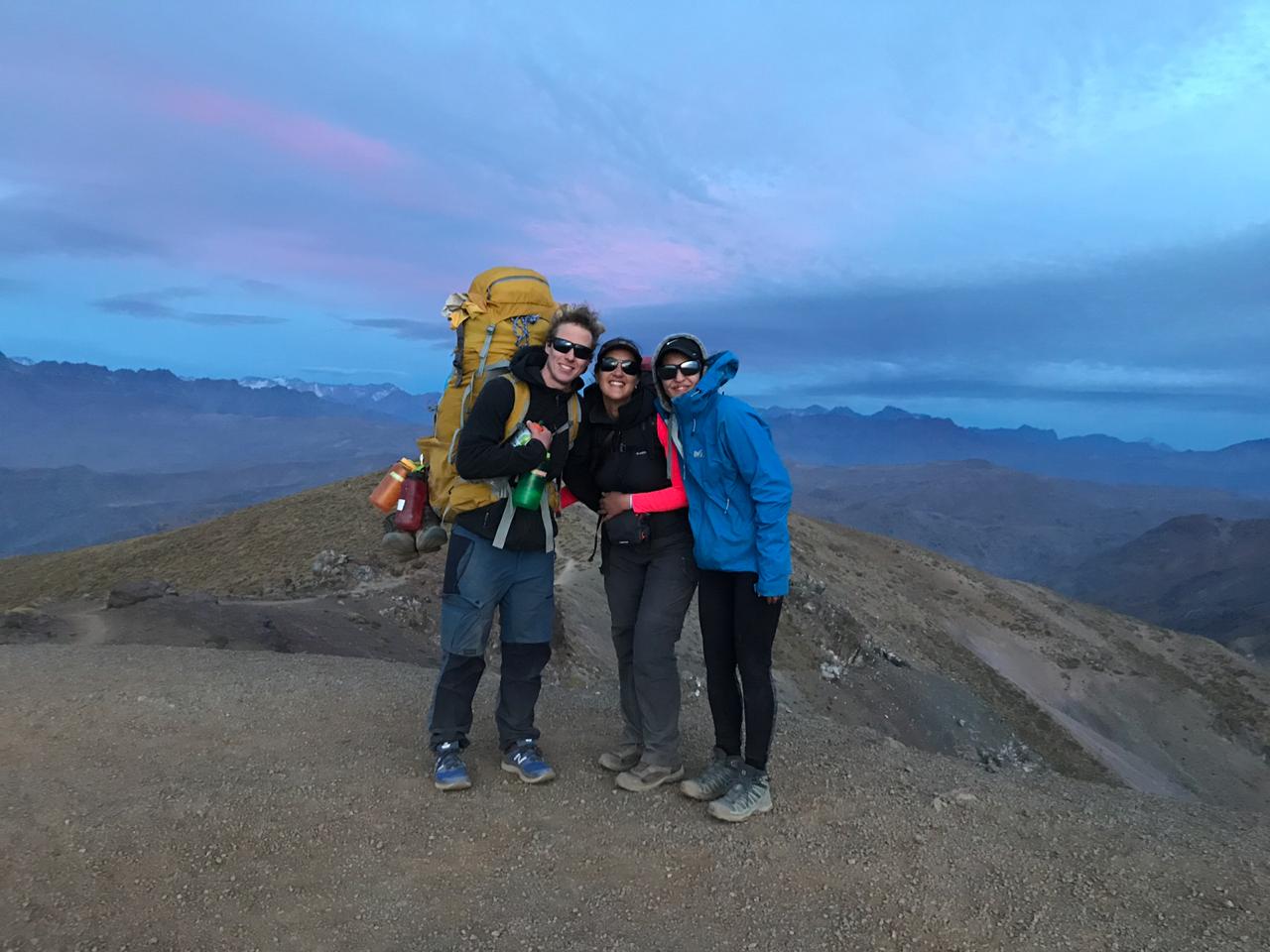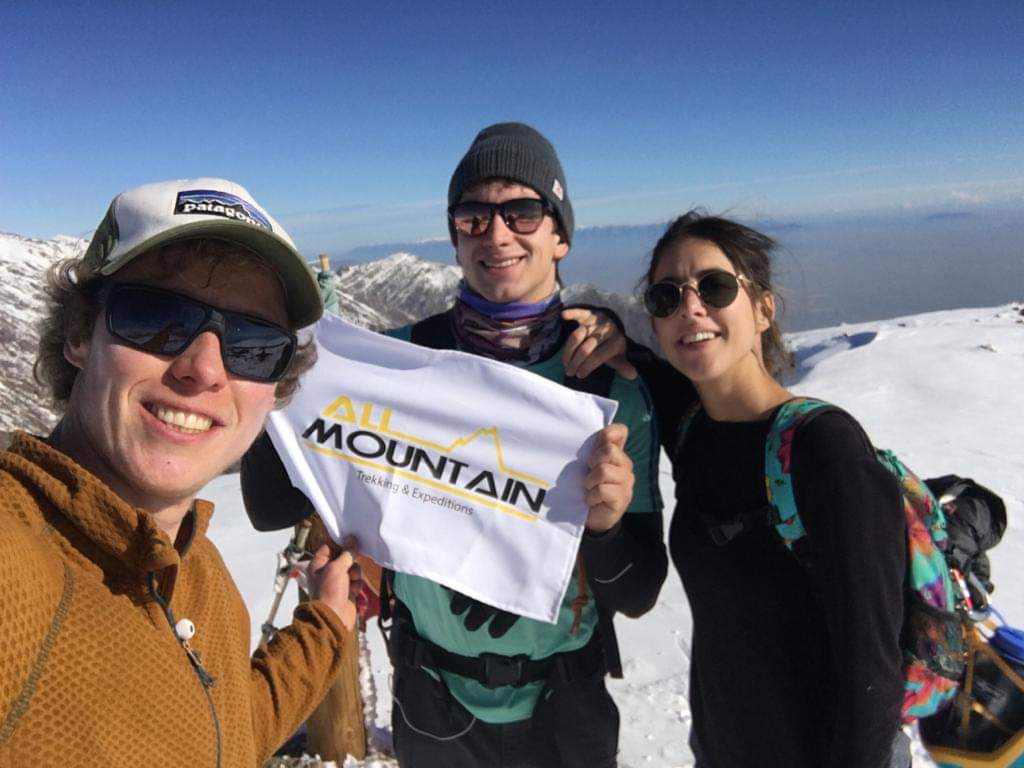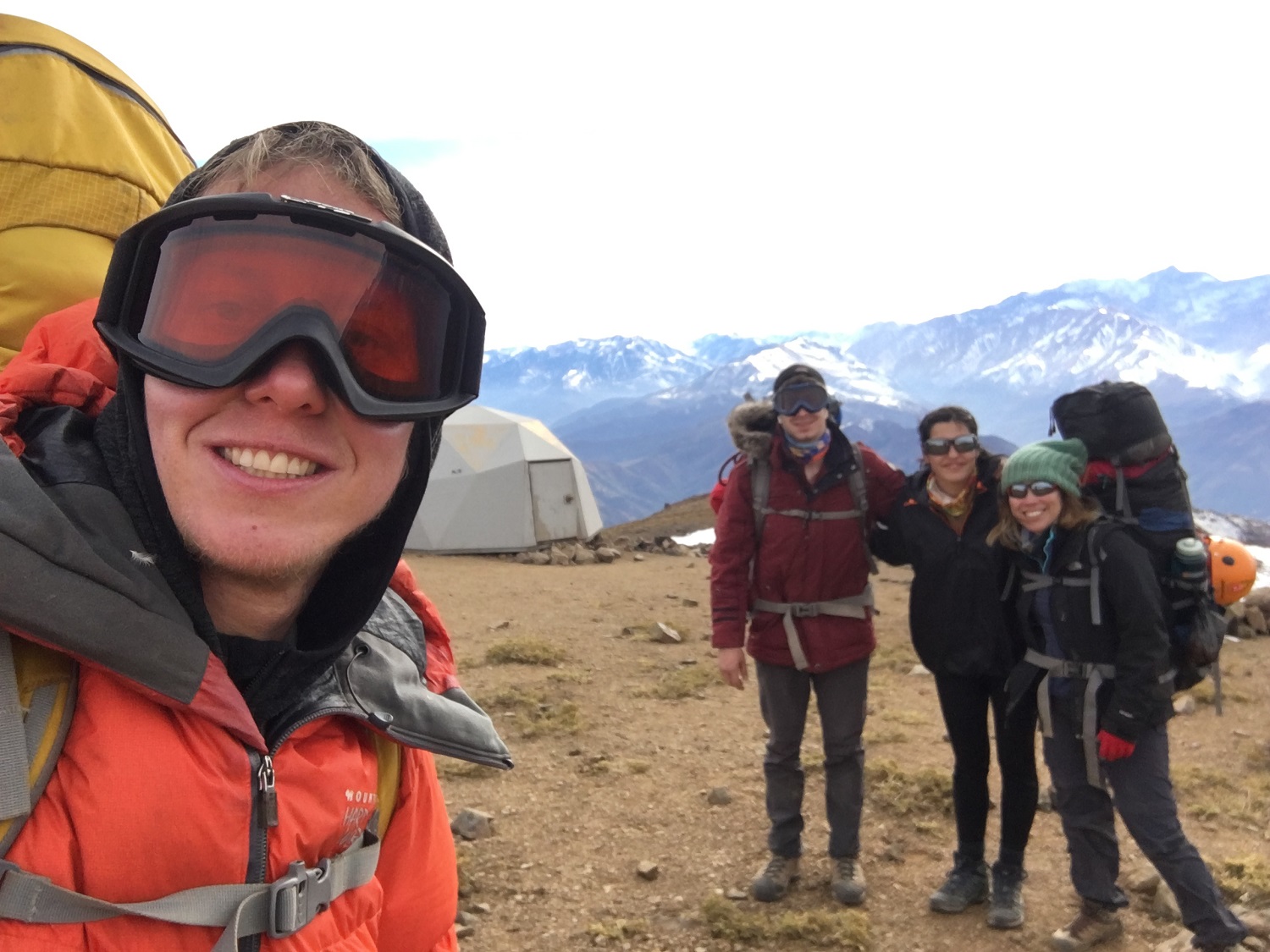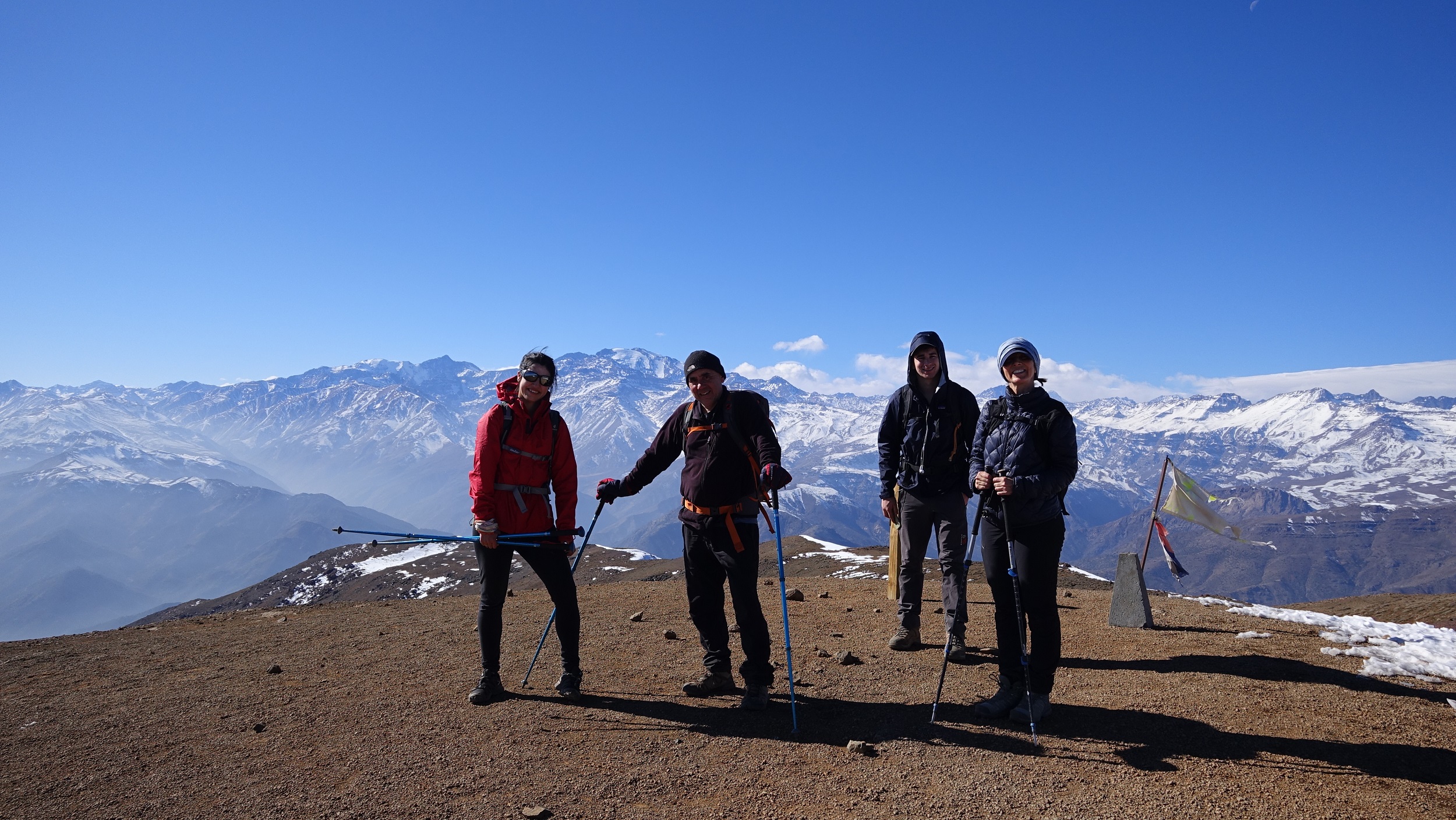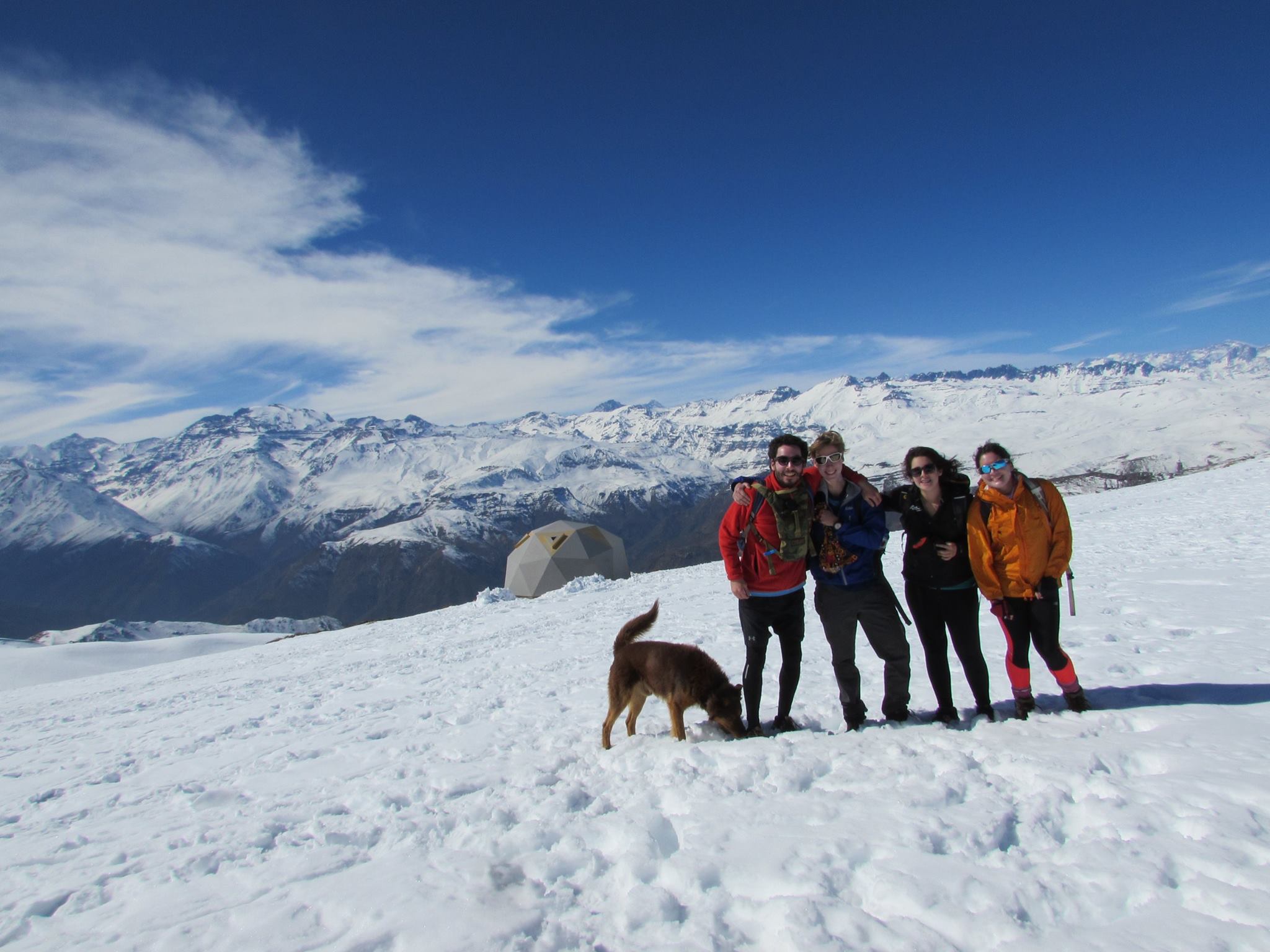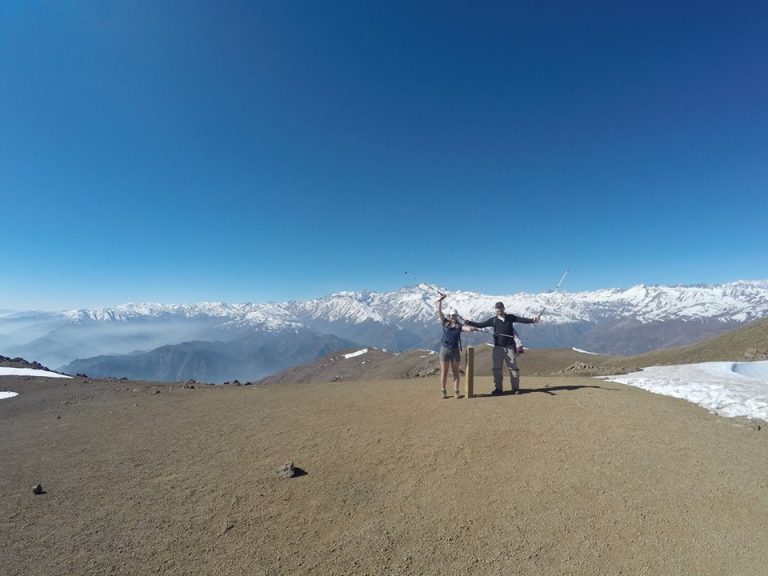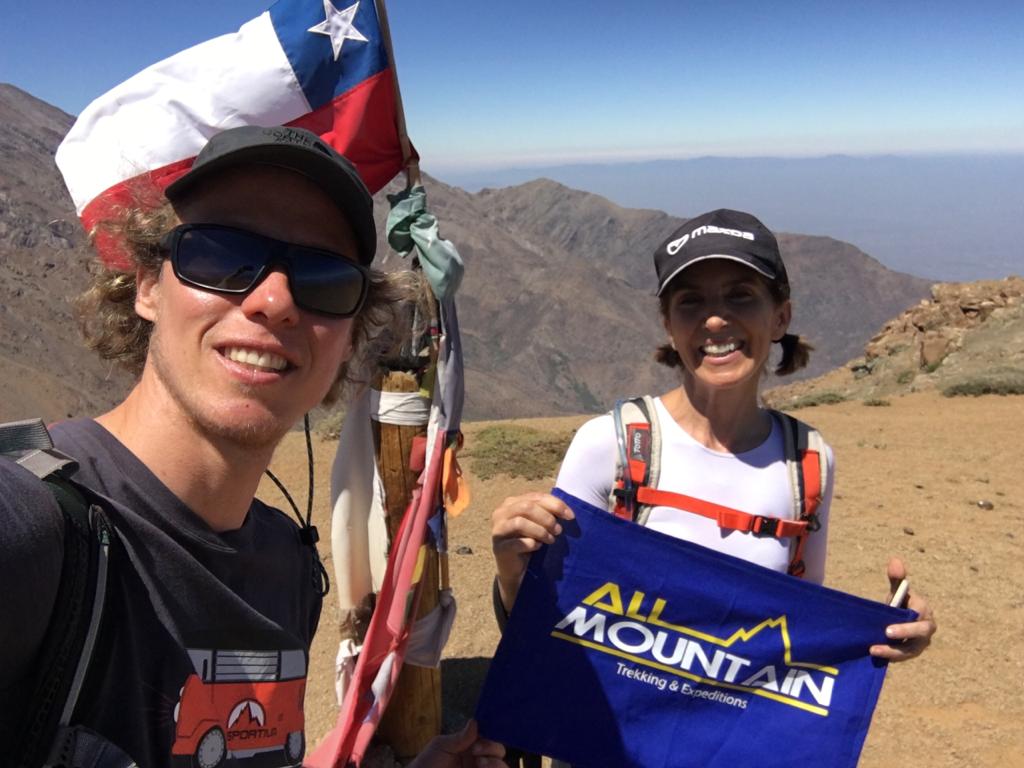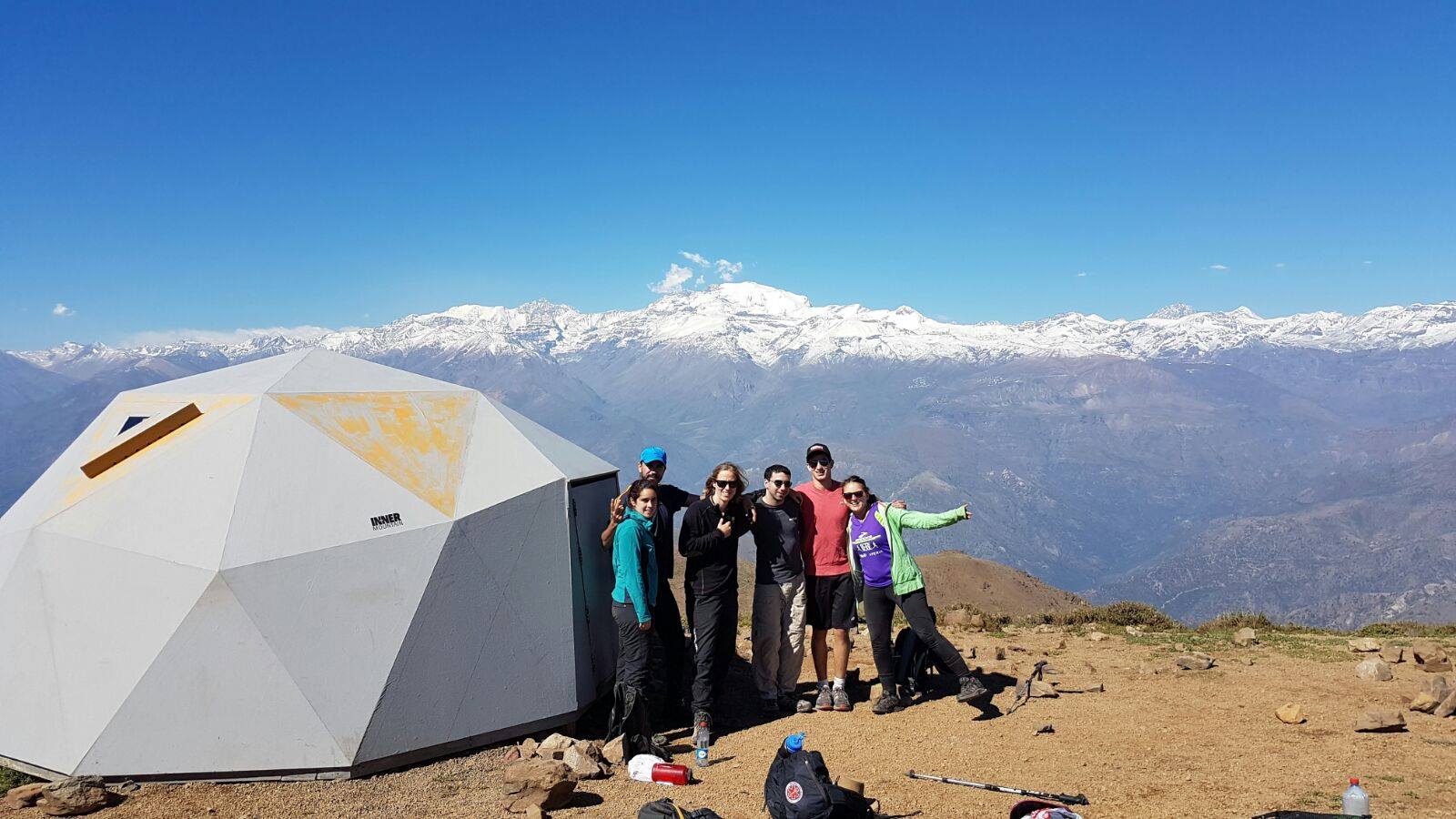 Mt. Canoitas (2.650 msnm) – Metropolitan Region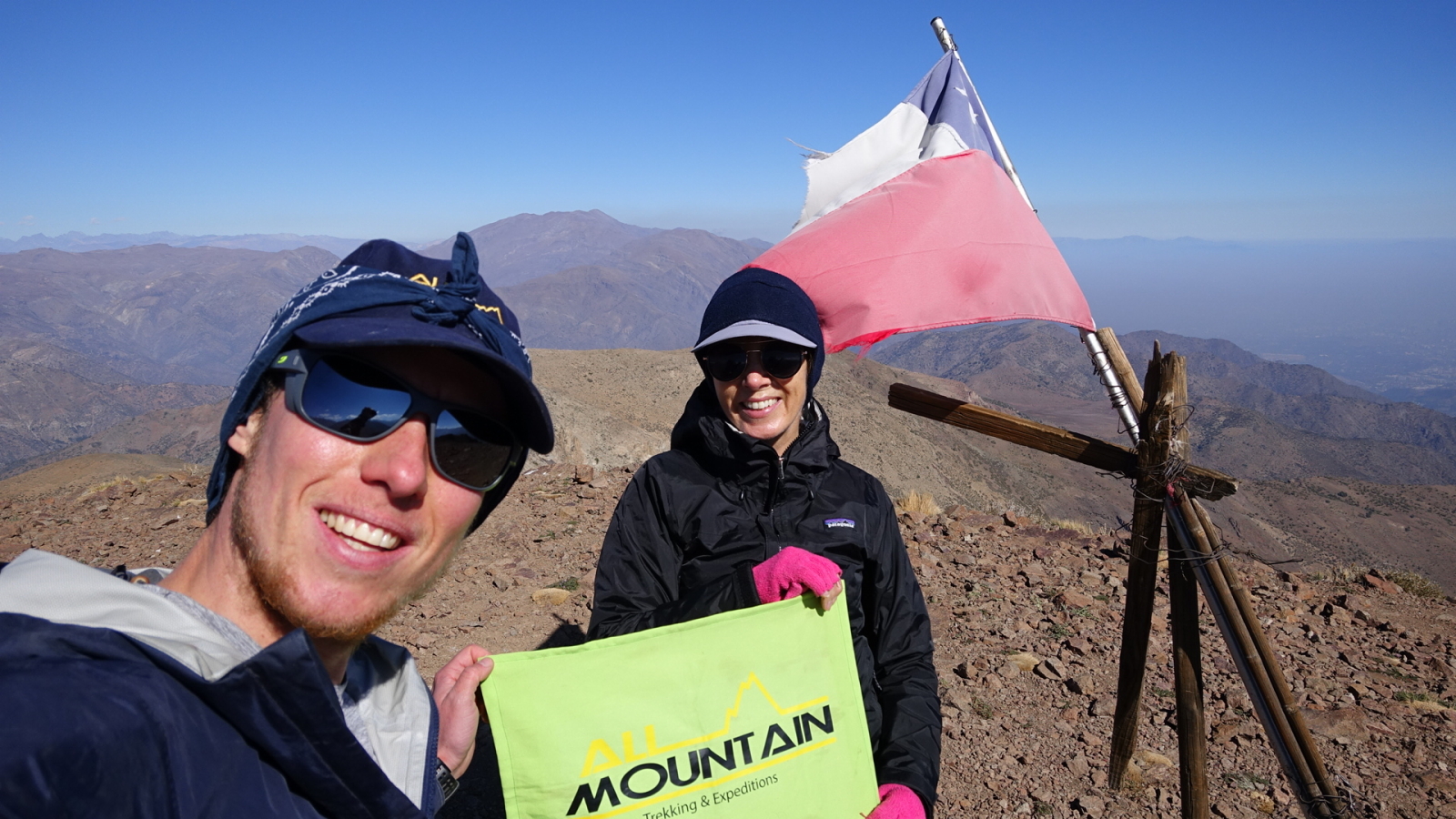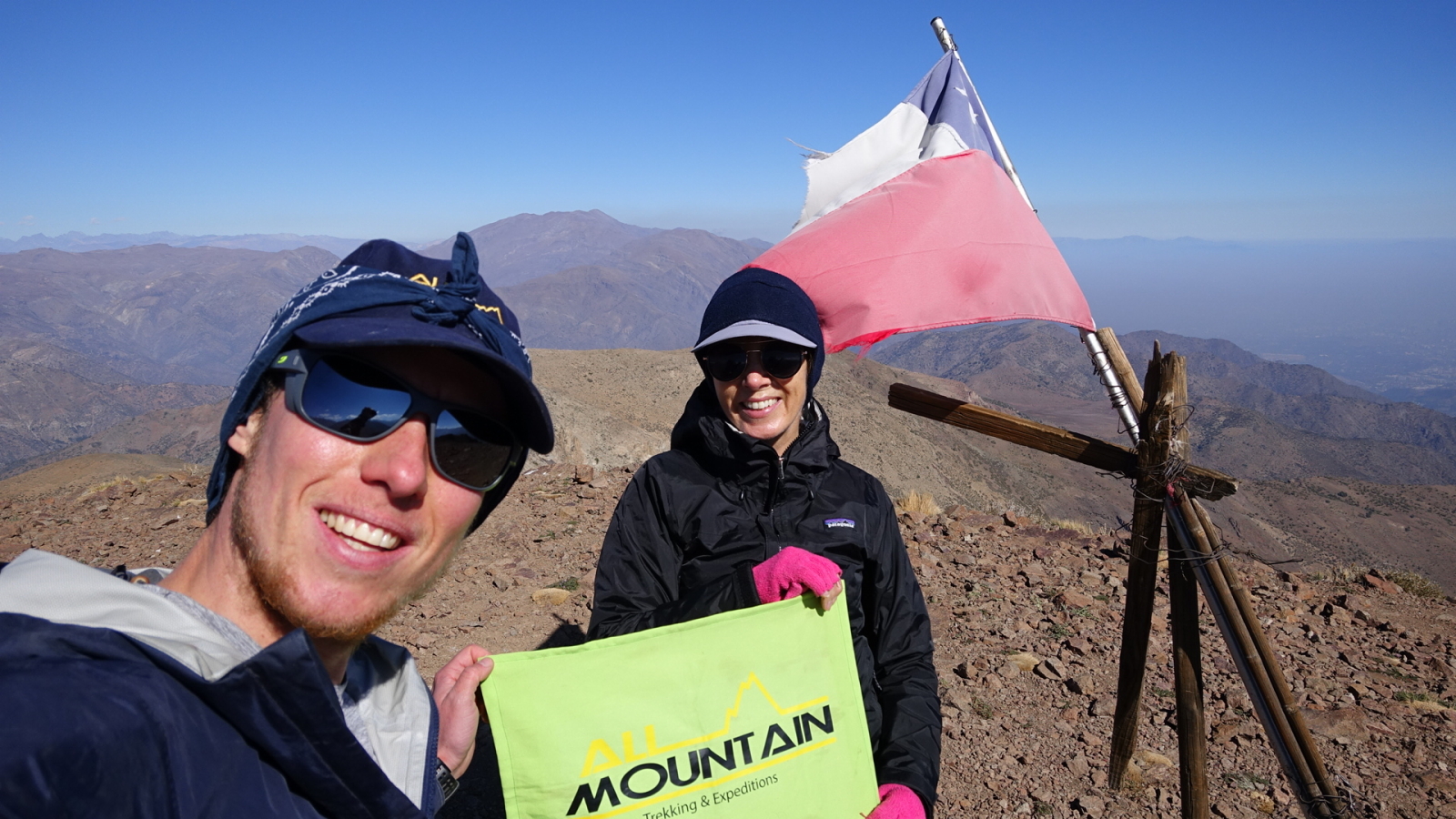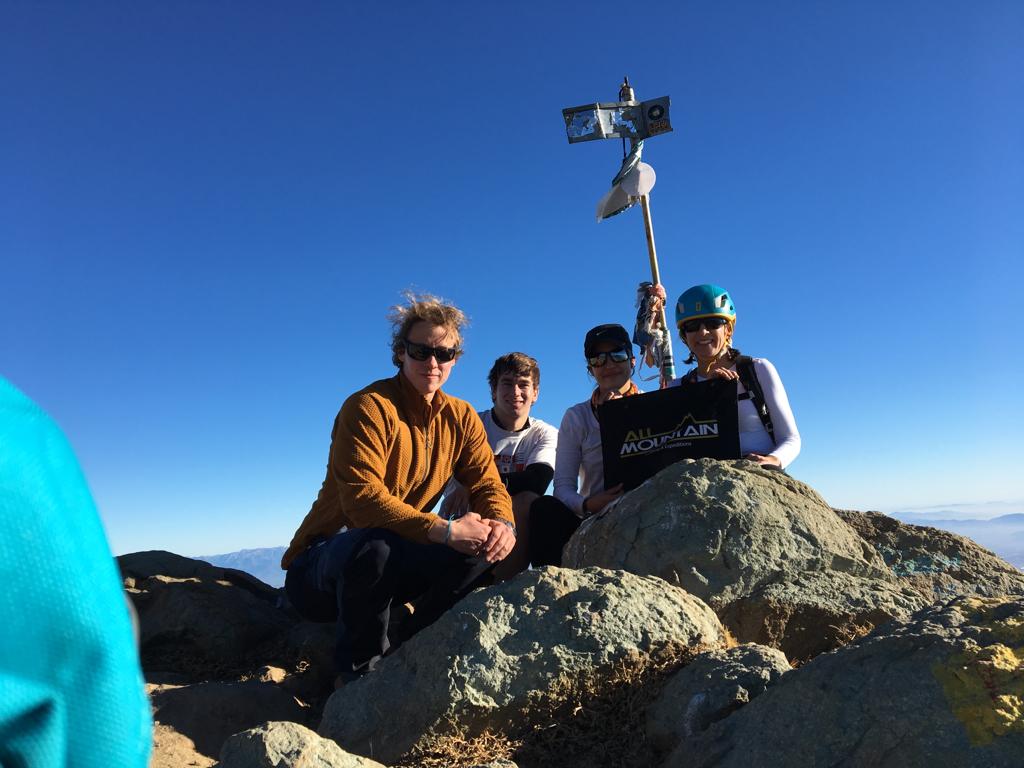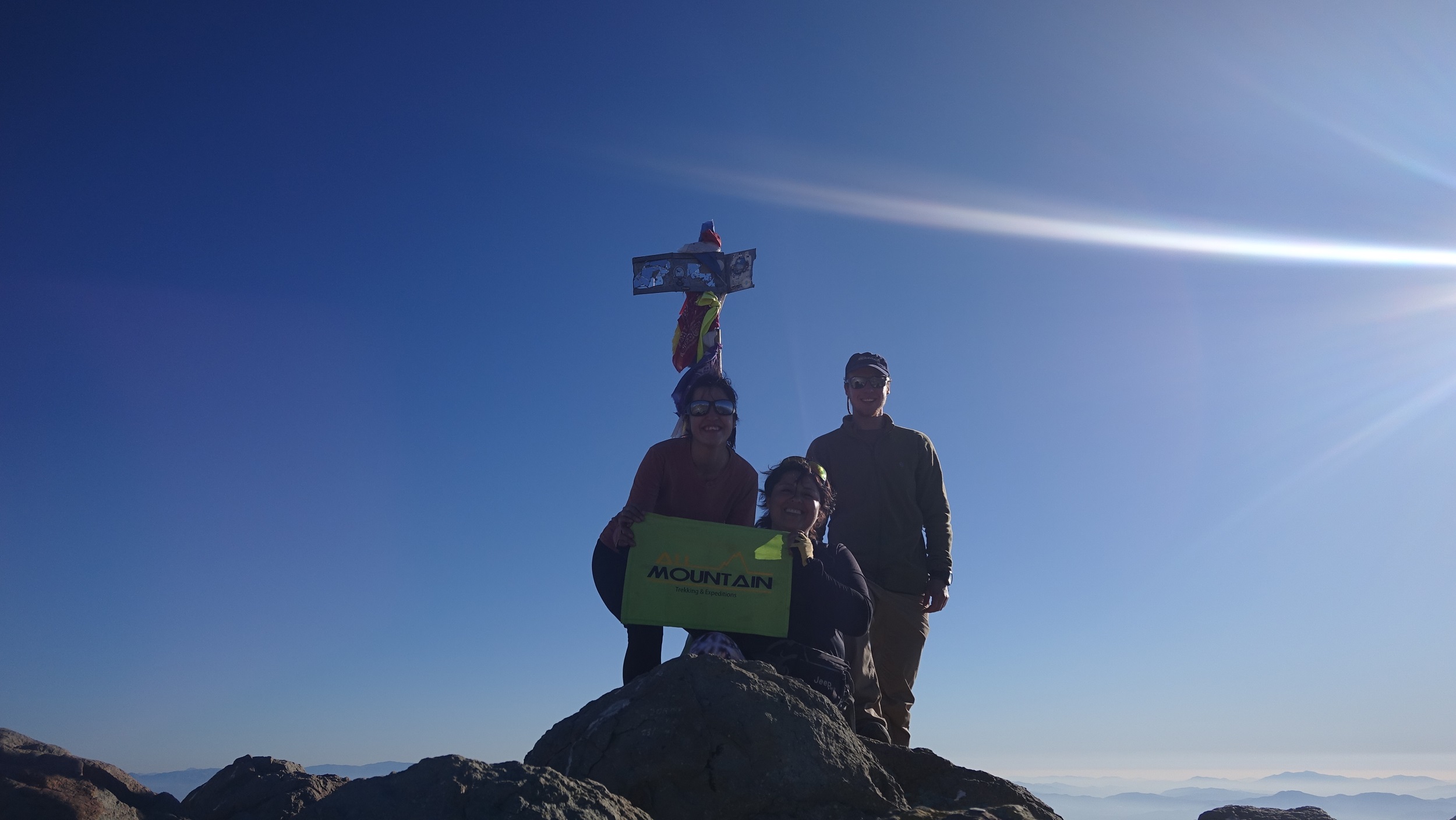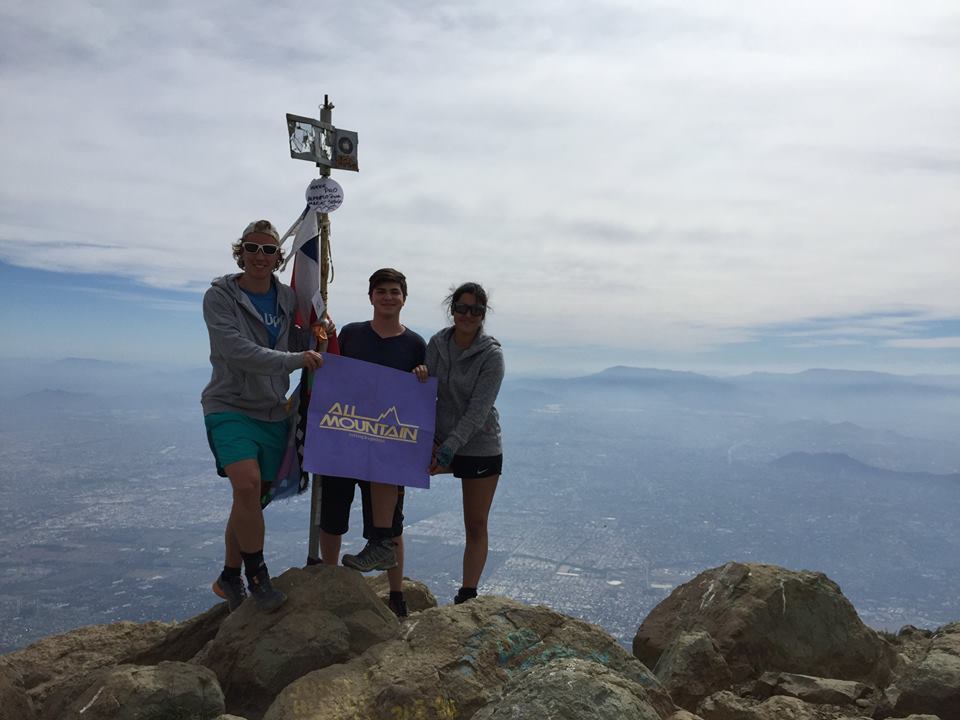 Mt. Purgatorio (2.428 masl) – Metropolitan Region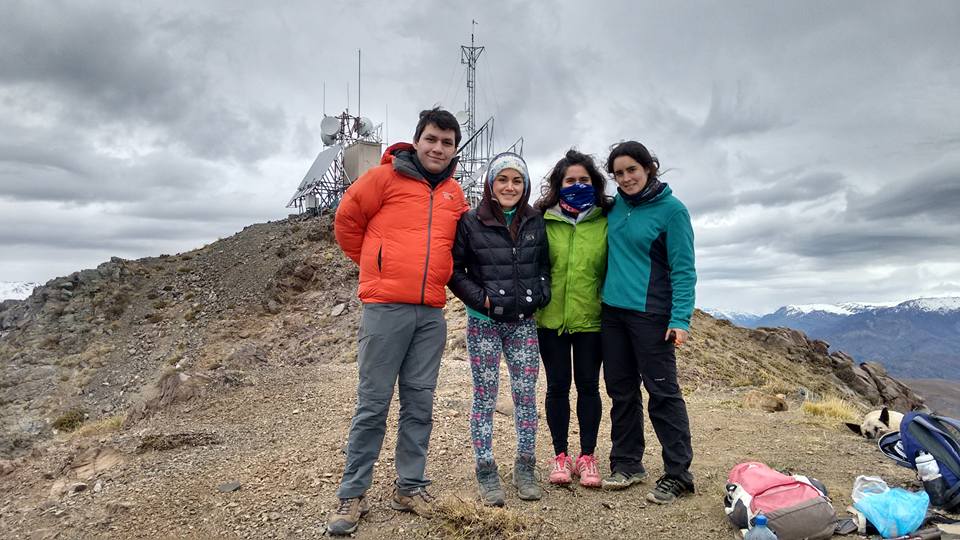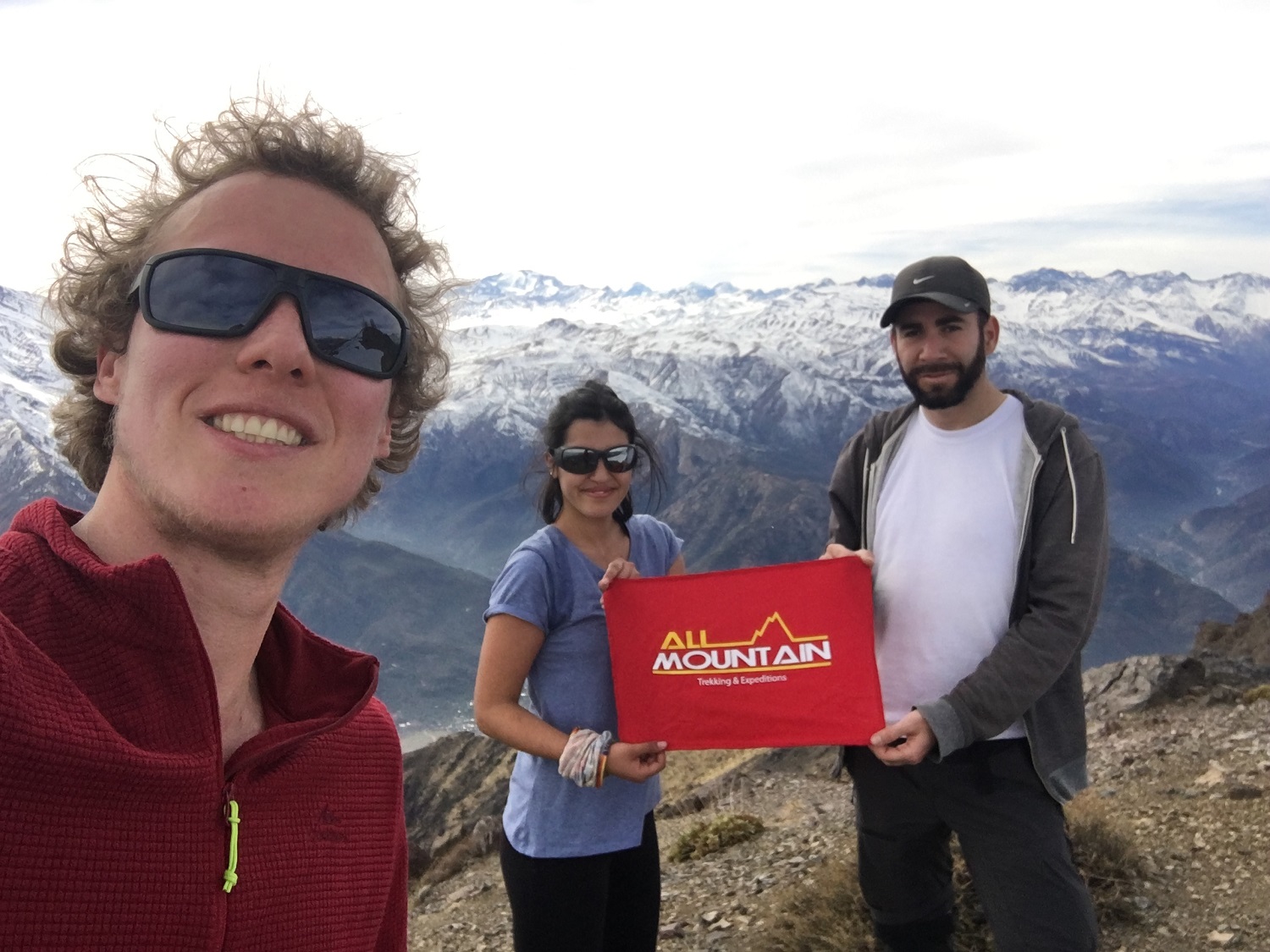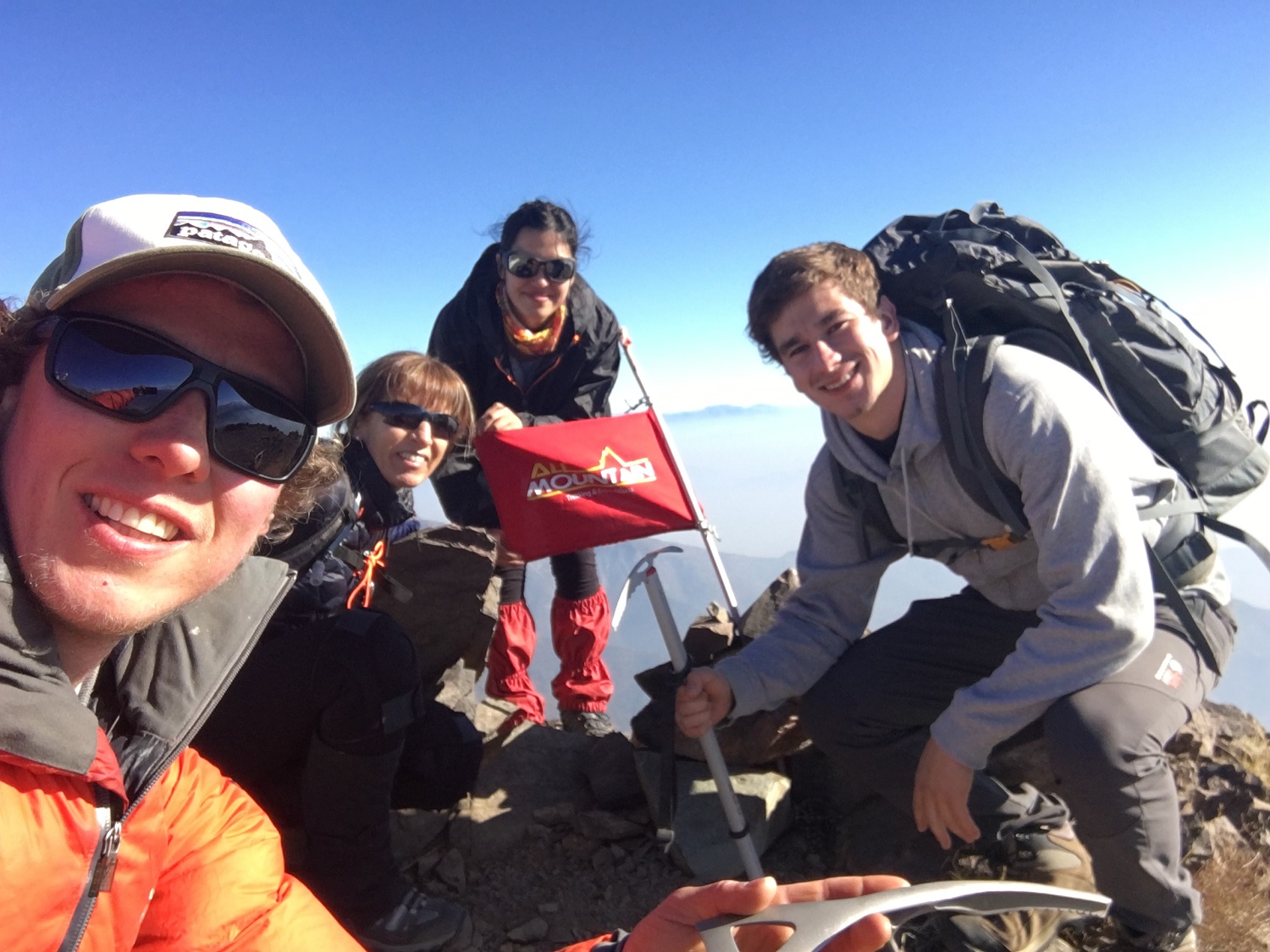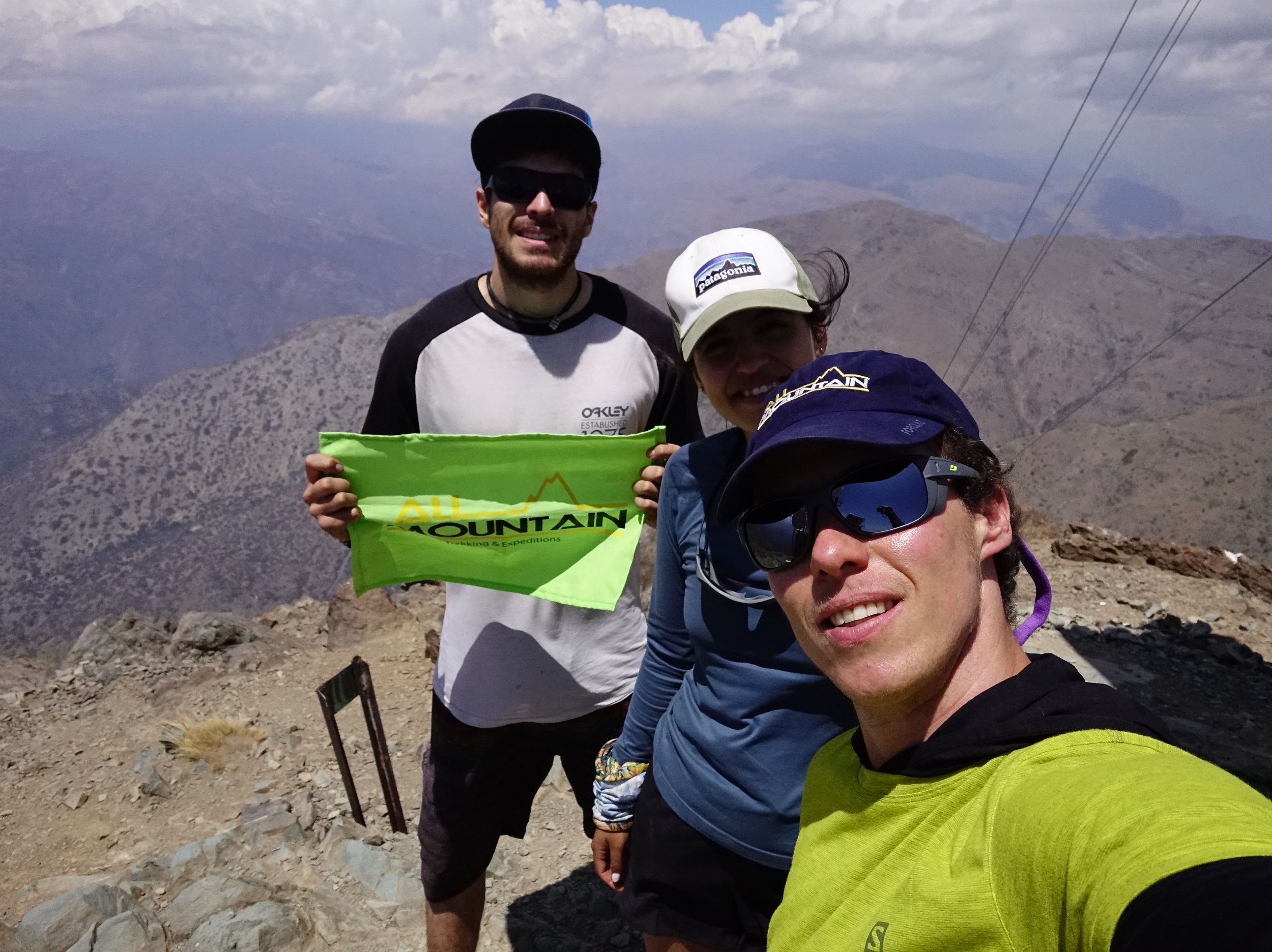 Mt. Papagayo (2.424 masl) – Metropolitan Region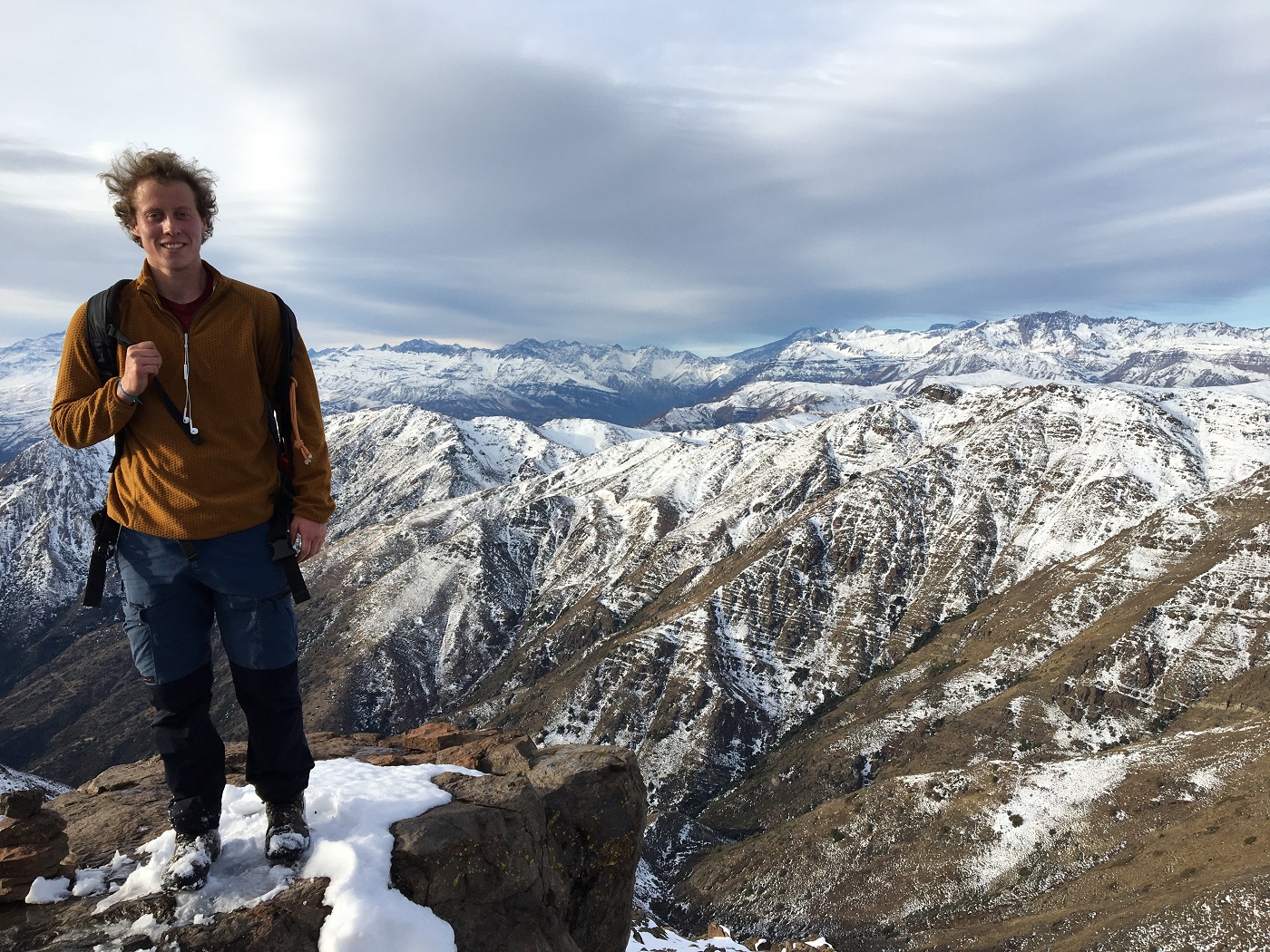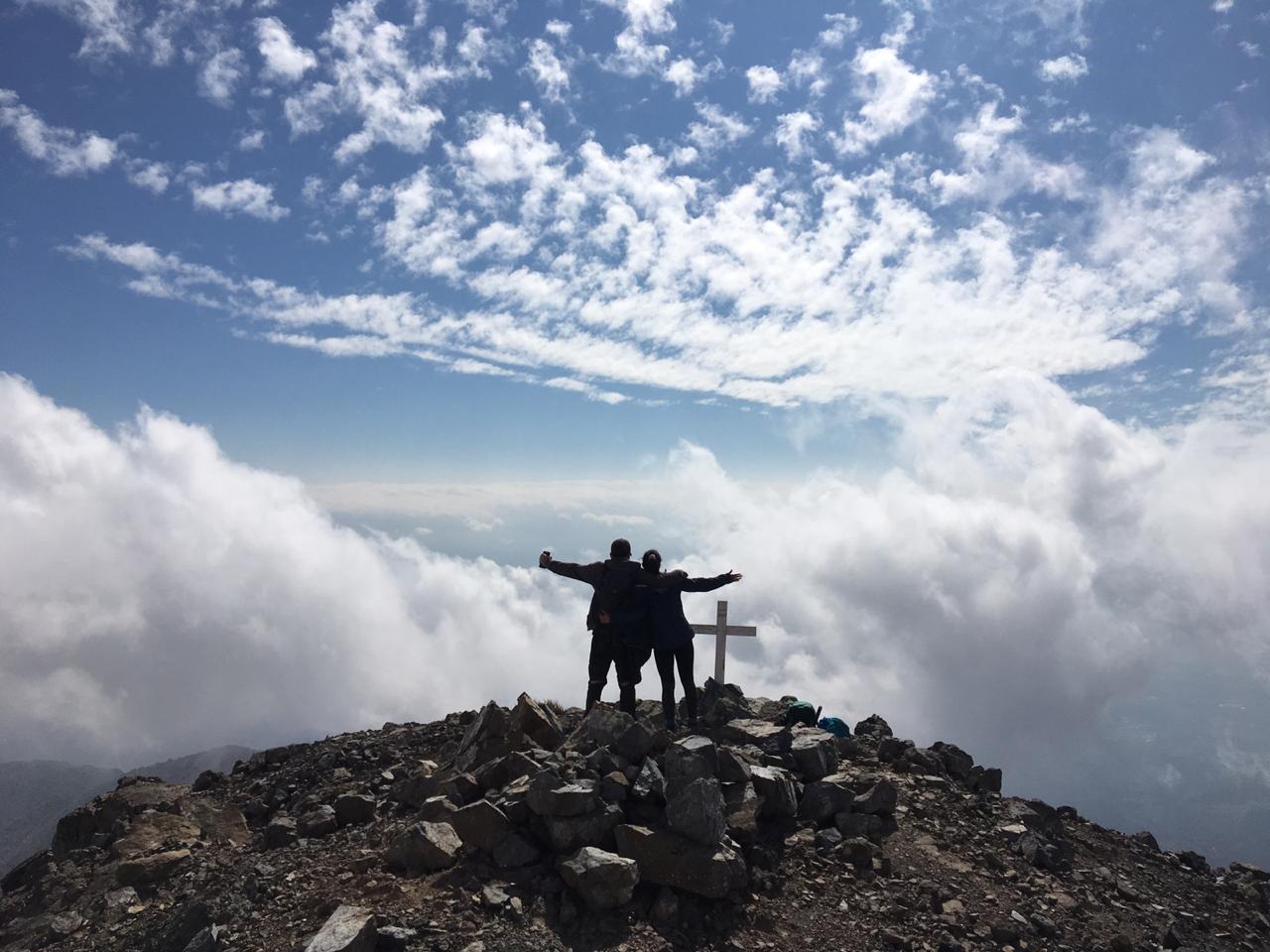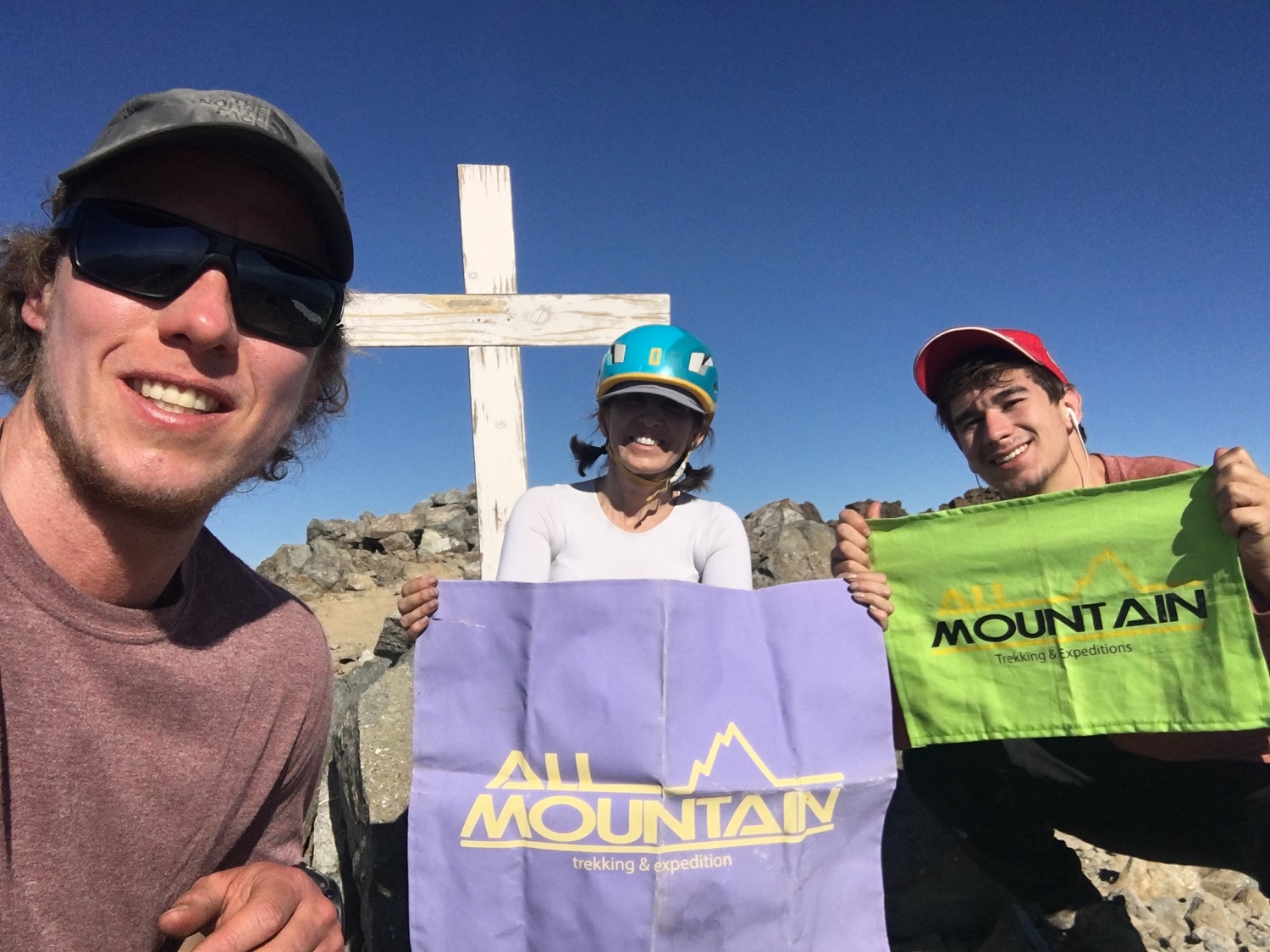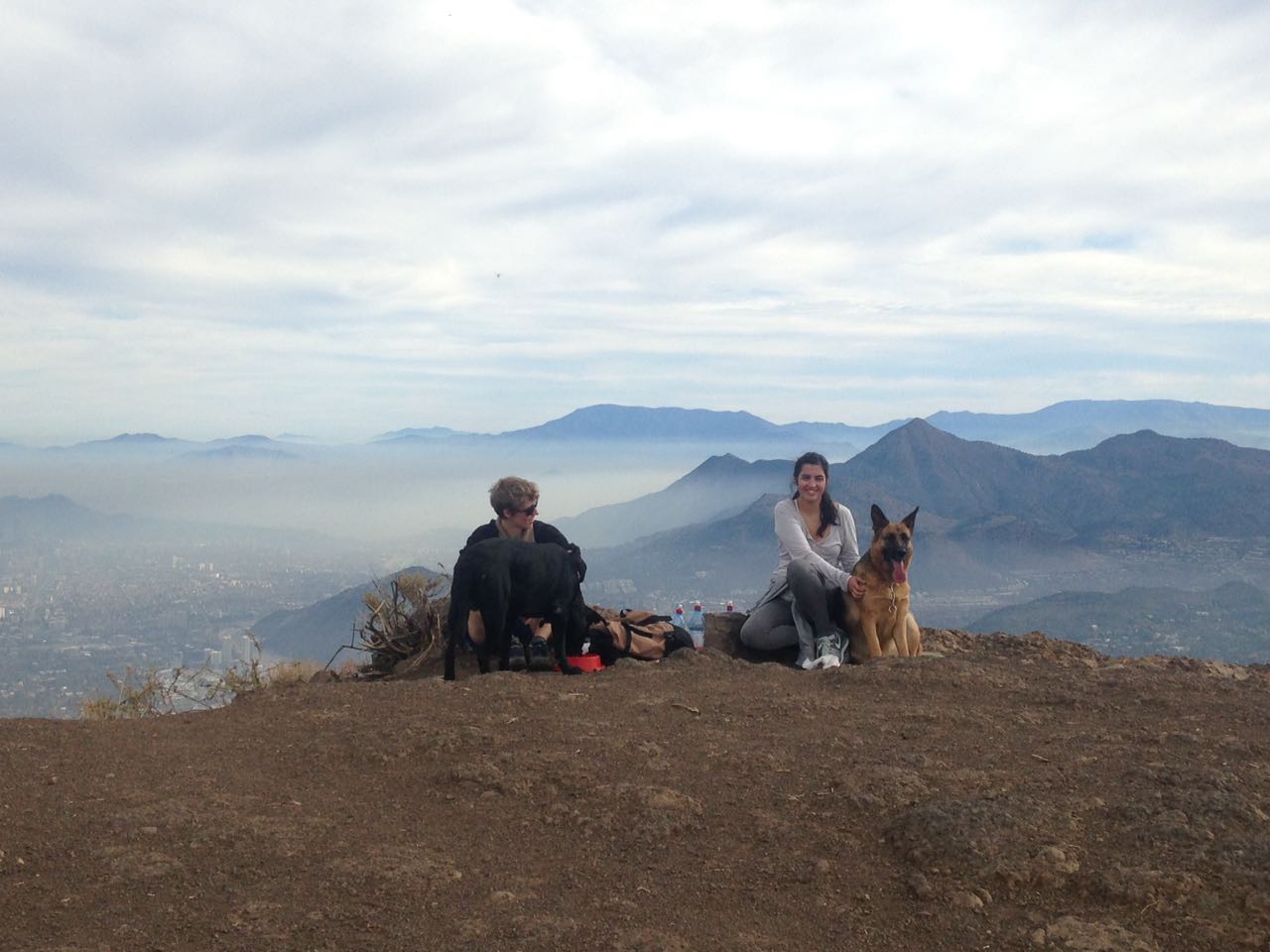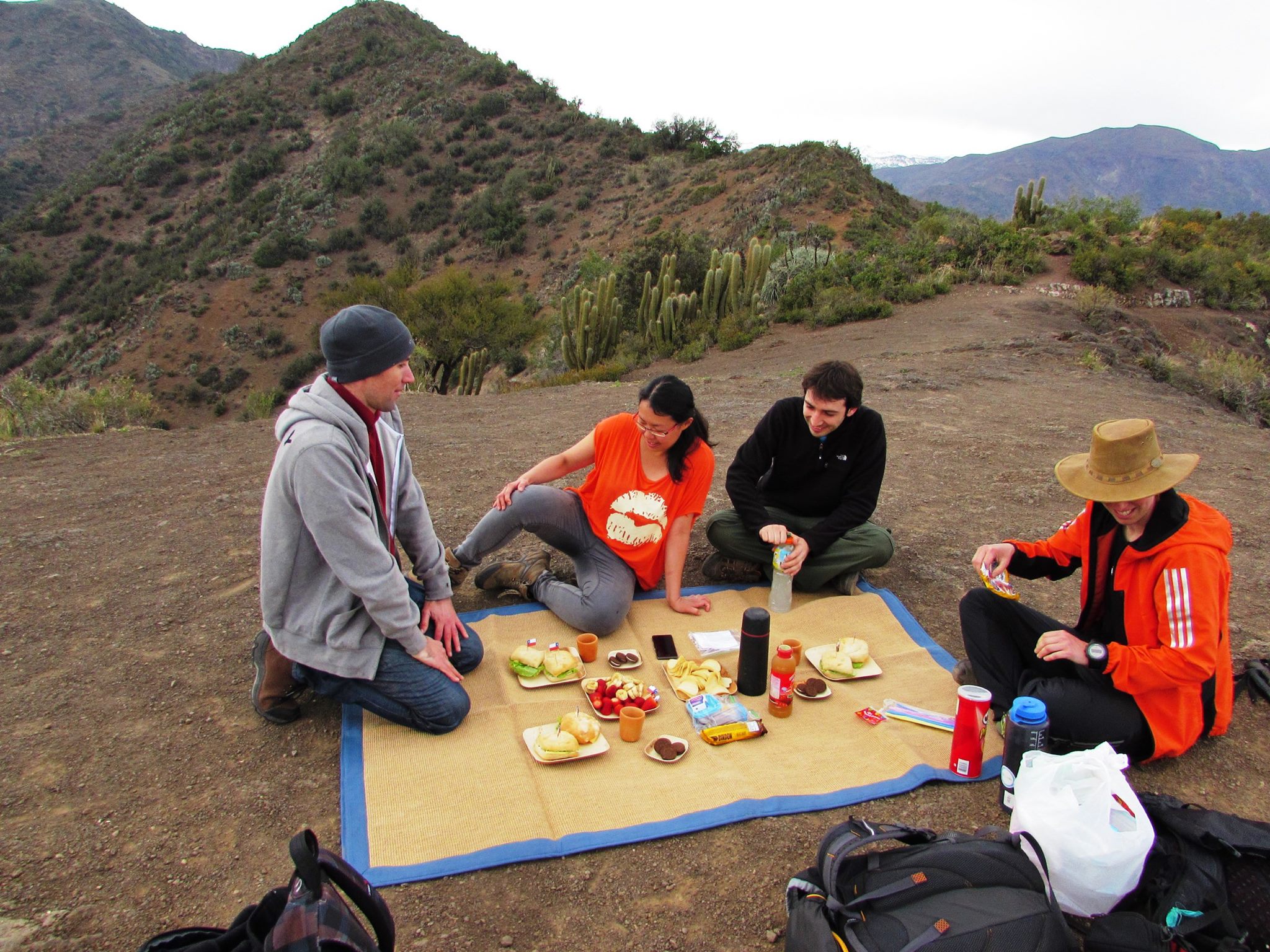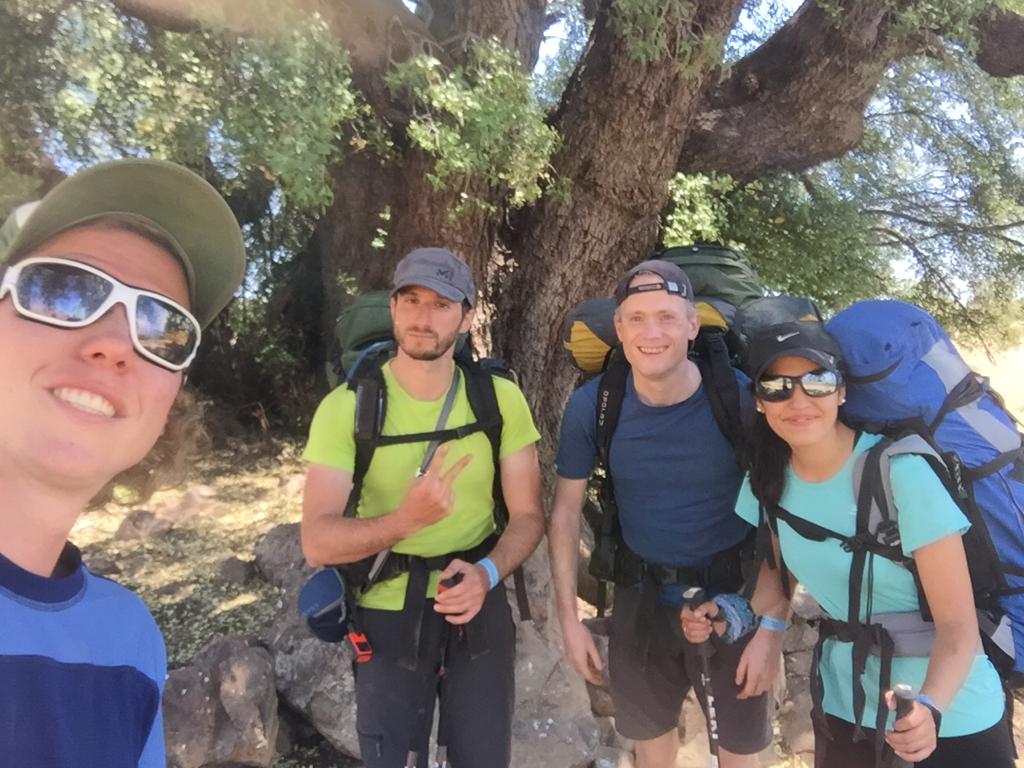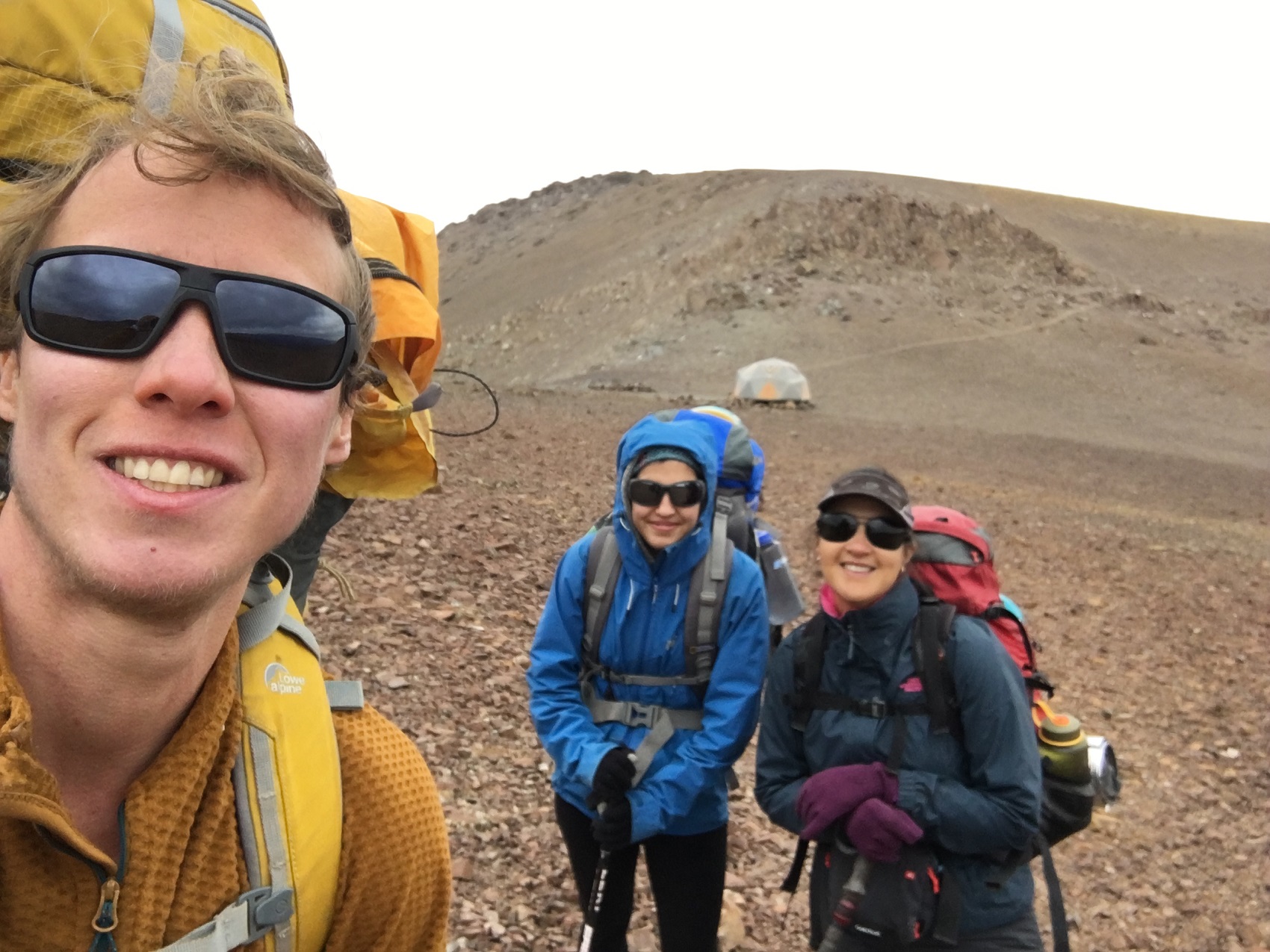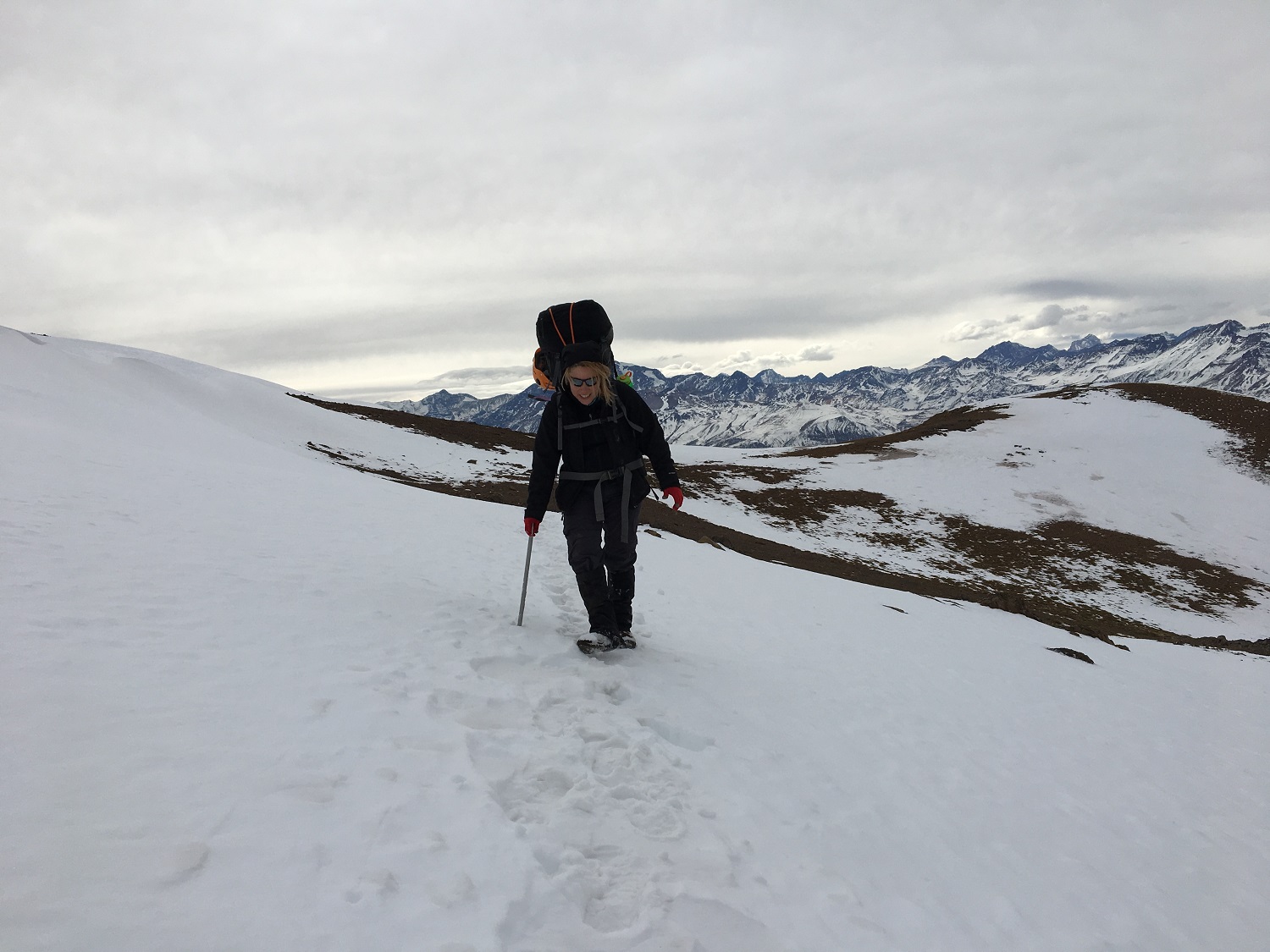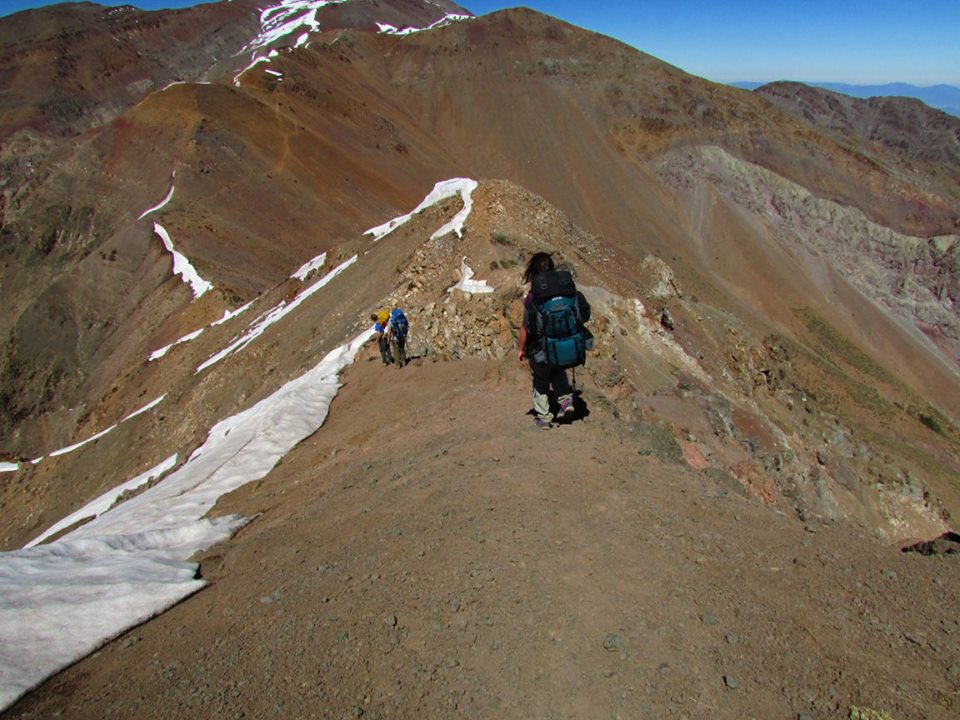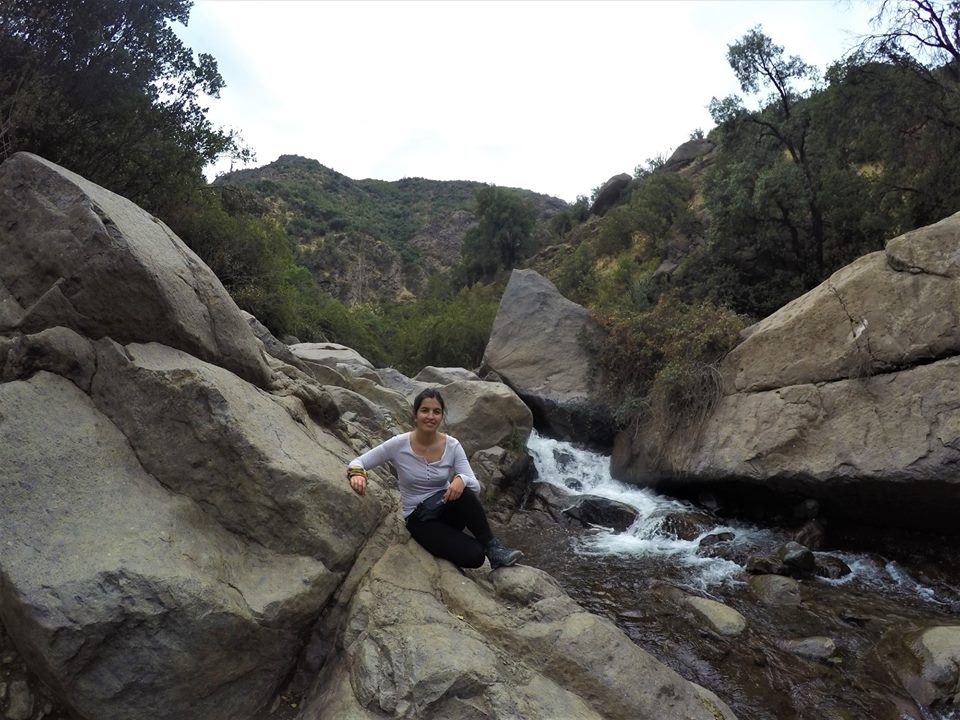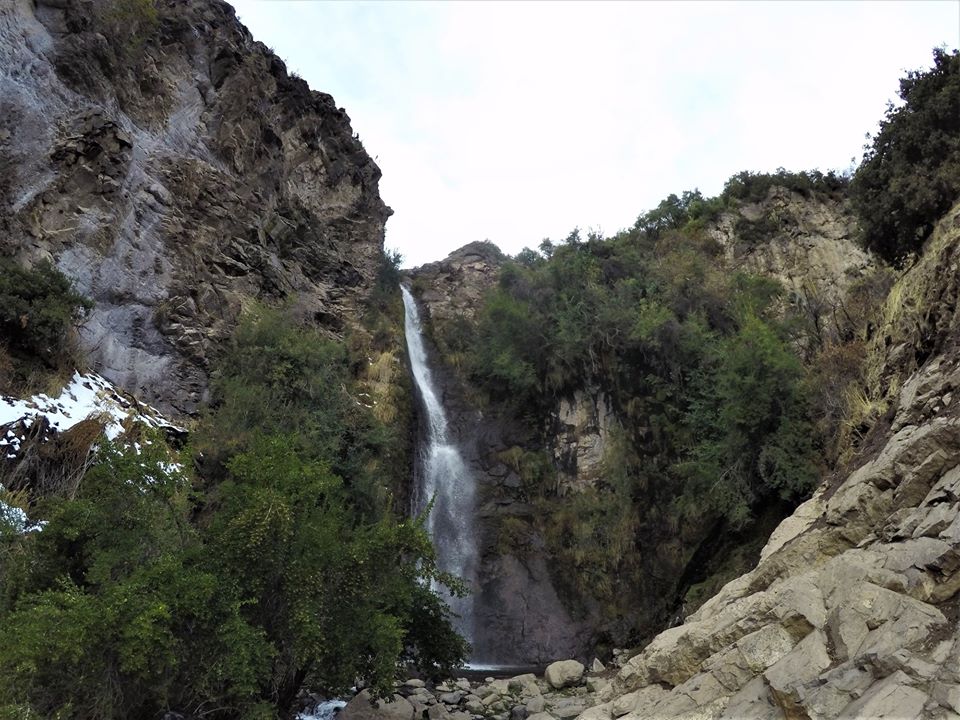 ———-›› South zone of Chile ‹‹———-
Puyehue Volcano (2.236 masl) – Los Lagos Region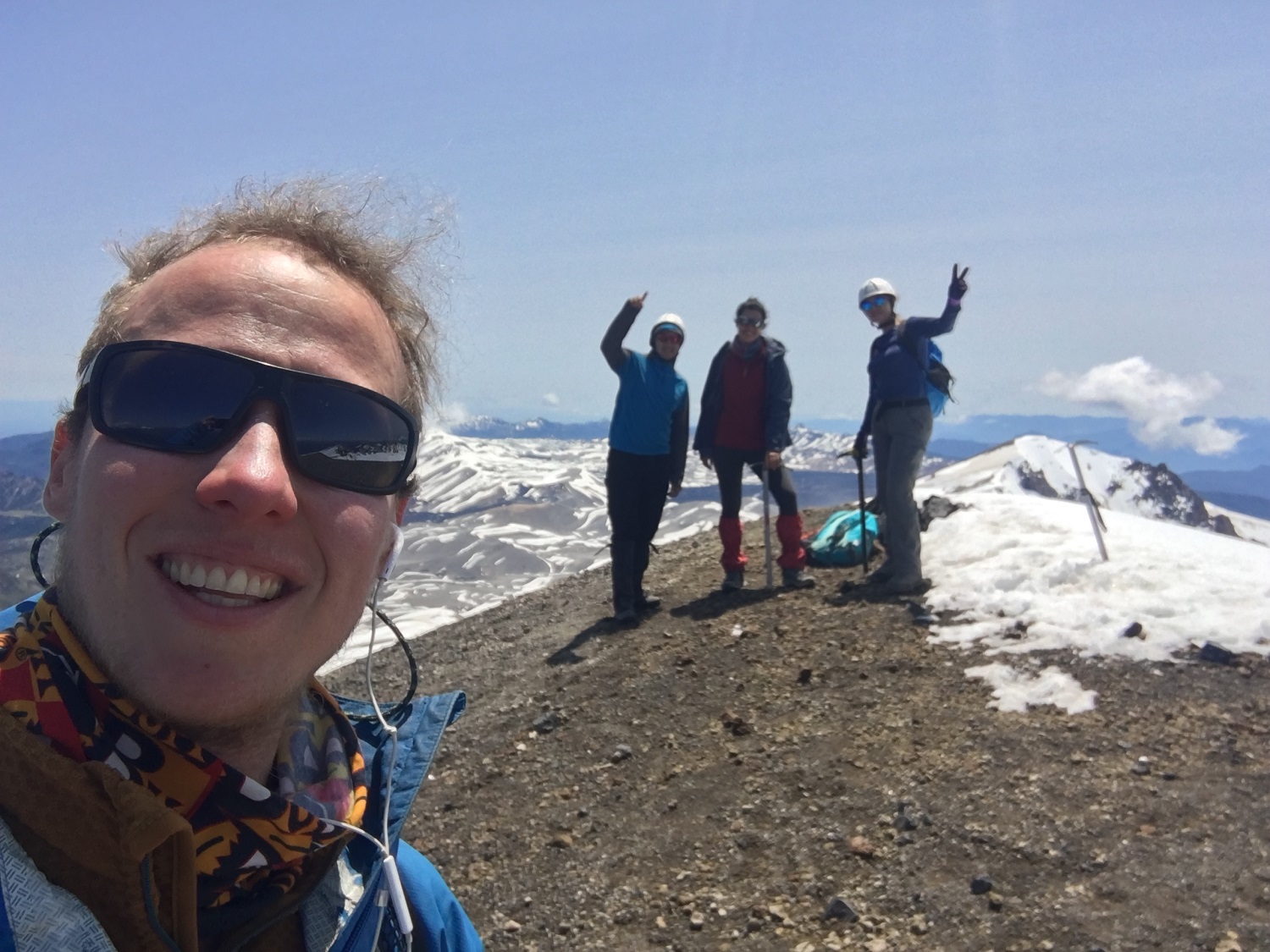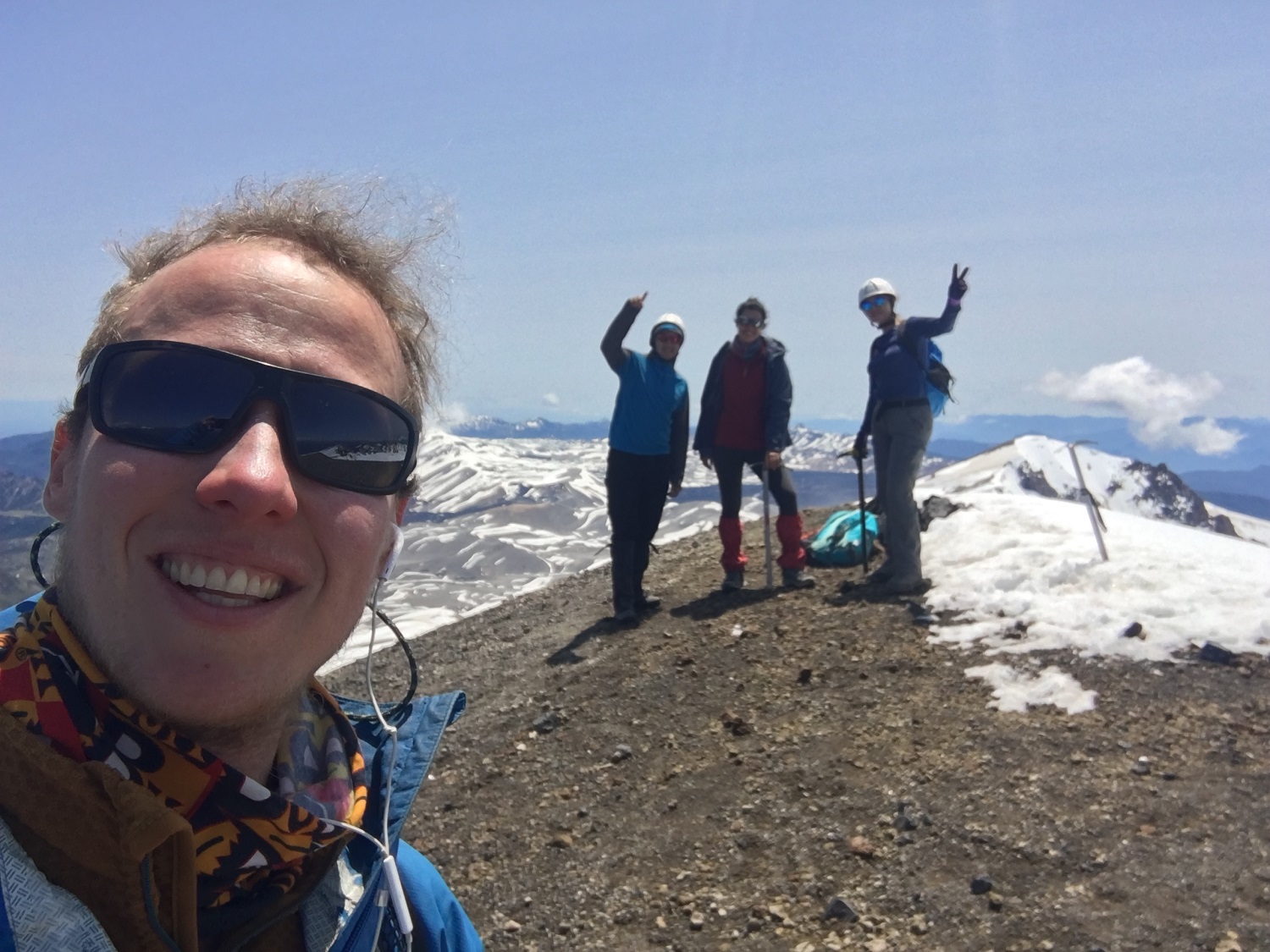 Mt. Sarnoso (1.630 msnm) – X Región de Los Lagos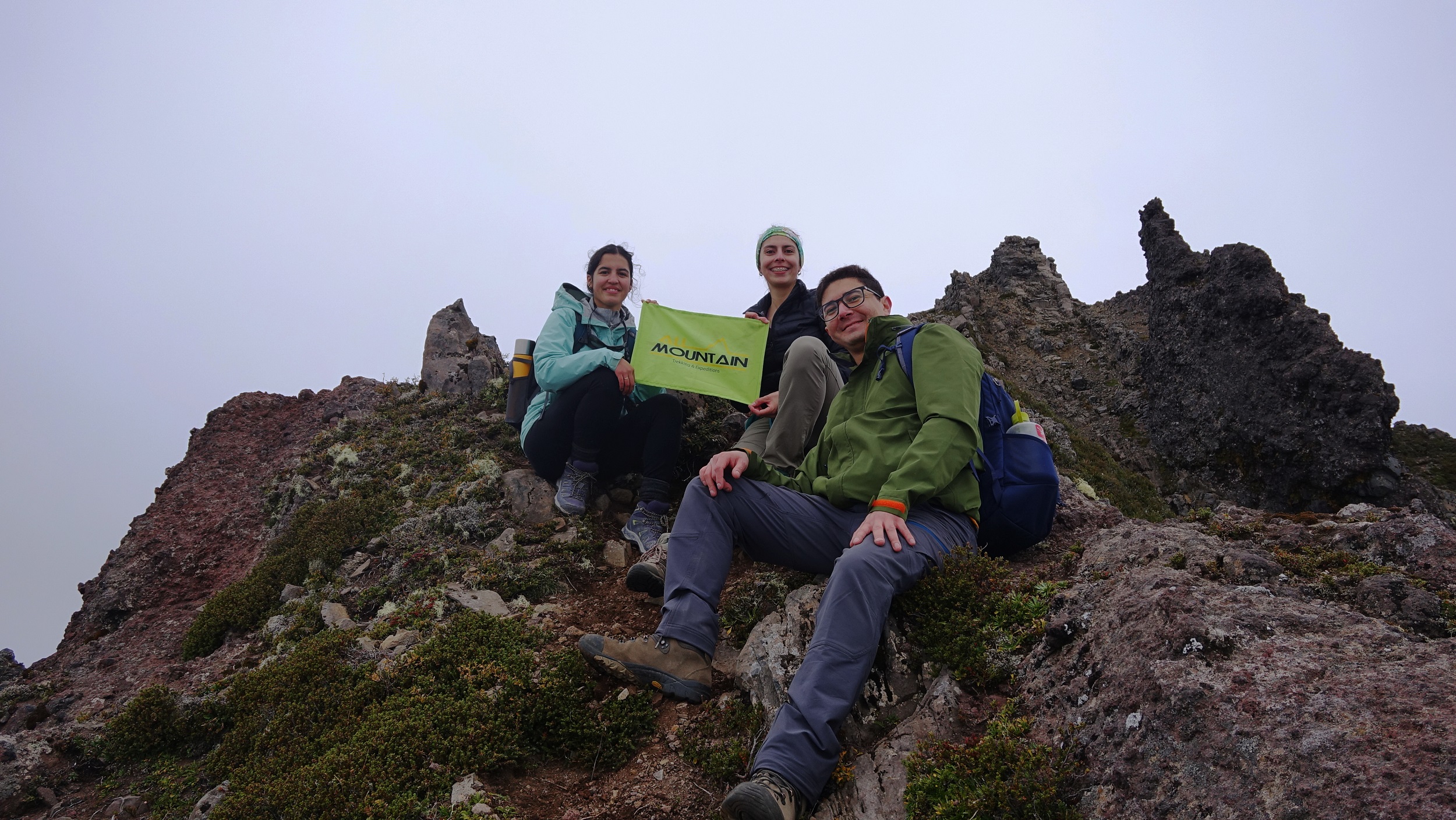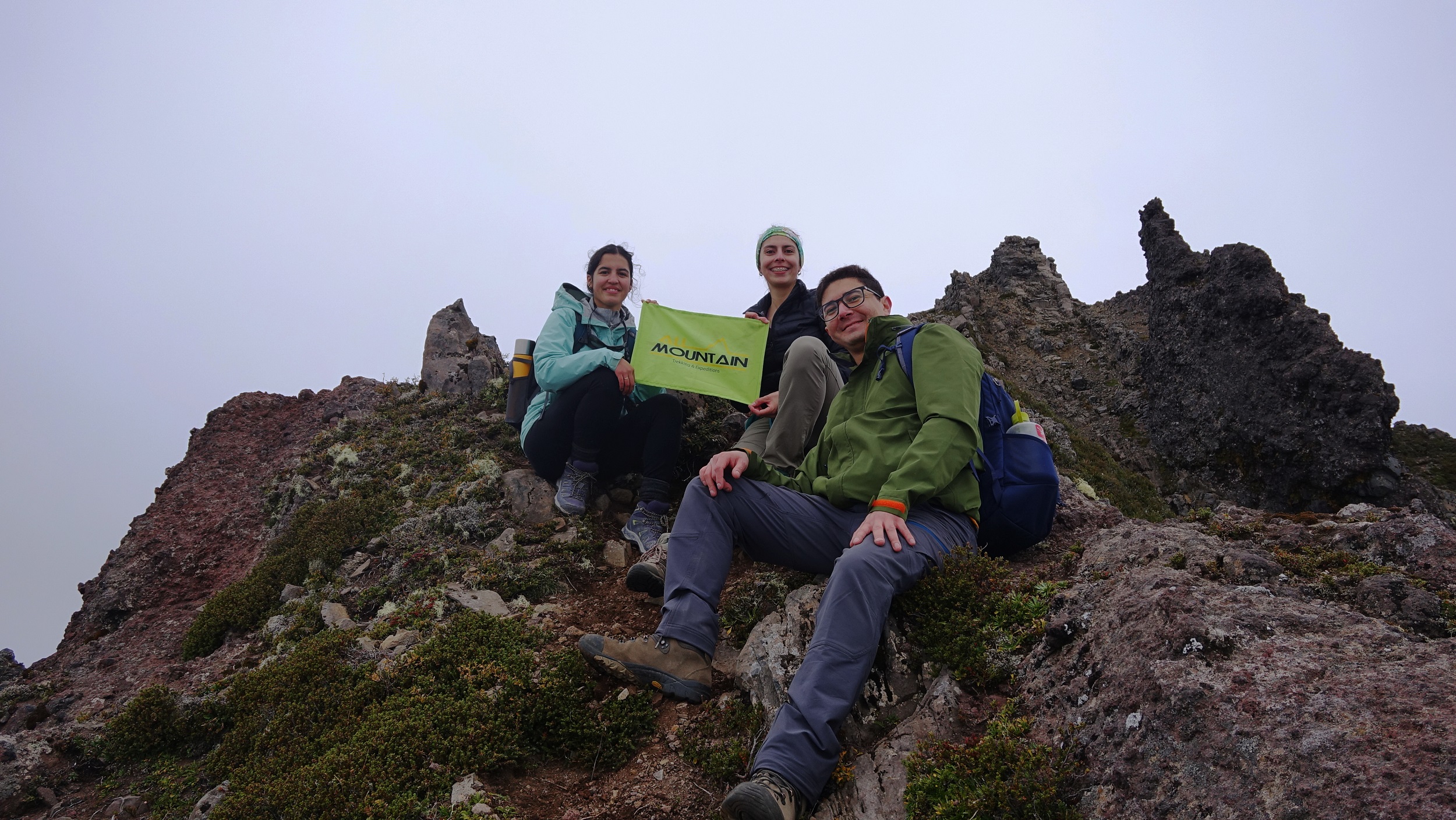 Trinidad Lagoon, La Junta, Cochamó – Los Lagos Region