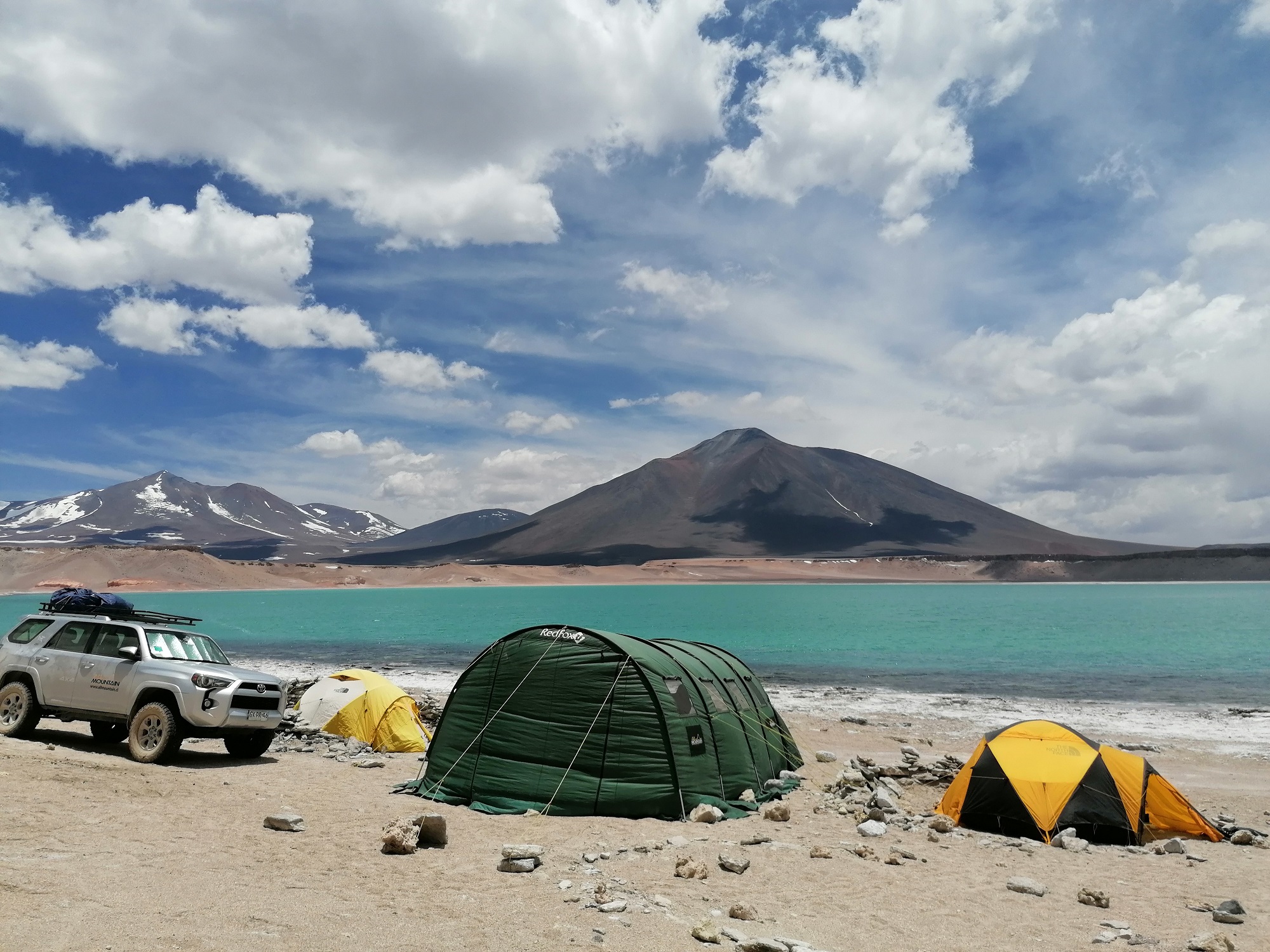 We invite you to get to know us a little better!
We are a company that provides a different kind of service and makes each client live a unique experience in the mountains, in a safe, professional and, of course, full of companionship.
In Allmountain we are professionals in the field of adventure tourism, standing out especially for being a company that gives security and confidence to our customers. We love our work, which we reflect in every activity we do, from start to finish.
Our focus is luxury adventure tourism, which makes each Trekking, Expedition, Climbing, Traverse and Adventure or Mt.Tour unique and very comfortable.
Our service makes the difference:
We only work with 4×4 vehicles
that are comfortable and with great capacity to travel on mountain roads. All our 4×4 vehicles are properly equipped for high mountain roads.
We work with groups that, in general, do not exceed six people per activity
(which helps us to provide a more personalized service, in which a more familiar and concentrated atmosphere is generated).
All our activities include a assistant guide. This way, in case of emergency, our clients or team will never be left alone.
Allmountain is certified by Sernatur
(Certification of Tourist Guides; Certification in Adventure Tourism, sub-areas of: High Mountain, Hiking, Trekking, Climbing) and is currently registered in the Registry of Tourism Service Providers of the same institution.
Allmountain is a registered trademark in INAPI
(National Institution of Industrial Property). In this way our customers can clearly identify our brand and services and with this they can have an idea of the quality of the products or services we offer.
Our guides are people with experience in the tourism industry and have the required certifications in the field of first aid in remote areas
to work in these activities (certifications that, in addition, are being updated), such as:
Our guides are professionals in the field of Adventure Tourism and have the appropriate certifications to work in the mountaineering area.
 Guide Training ASP – IML (International Mountain Leader) – UIMLA (Union of International Leader Associations).
Wilderness First Responder Certification – WFR NASAR INTERNATIONAL 80H (WEC Program).
Stop the Bleed Course Certification.
Management of advanced evacuation systems in accordance with ICAR/TER/MED.
Our guides have more than 10 years of experience in the tourism industry.
In each activity,
we privilege the provision of a sustainable service:
we use recyclable and organic products, we promote the principles of NDR (Leave No Trace), etc.
If you want to participate in a Trekking or Expedition
and you do not have the technical equipment to do so, Allmountain includes them in each activity
(if required). Example: tent, crampons, ice axe, helmet, plastic boots, among others.
In Allmountain Chile you can find everything you were looking for to live a unique mountain experience. Whether enjoying a day trekking, an expedition to a great volcano, an unforgettable rock climbing, a crossing and adventure or contemplating and relaxing in a Mountain Tour, in Allmountain Chile more than an adventure, we want to give you an unforgettable experience, in a professional and safe environment.
We invite you to enjoy and get to know the mountain safely!!
We will be waiting for you with all the motivation.