Destination: Carpa Summit
Country: Chile
Region: Metropolitana
A hill known by few
The Carpa hill is the most visible summit in cordon of the spaniards, this hill is a beautiful alternative ascent by the day, both in winter and in summer, this has the adventage of being a hill little crowded, ideal for those who they prefer to be and feel closer to nature.

On the route to the summit of Carpa Hill, we can find the monument to the wrecked glider and, also, with the summit of the Conchalí hill (2,552 masl). In addition, we can observe the beautiful sclerophyllous forest of the area, see majestic condors and see the incredible Andes Mountain Range.
It's a trekking that you will enjoy from beginning to end!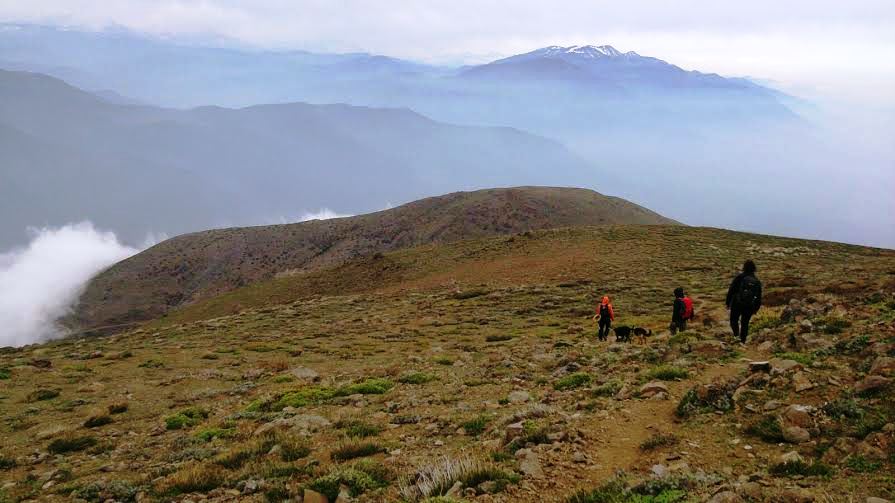 ---
DIFFICULTY (1-5)
Physical: 2.7
Technique: 1.5
Exposition: 1.4
---
PROPER TIME
This trekking can be done throughout the year. In winter, the circumstances of bad weather and snow that is present in the place must be considered.
---
ITINERARY
PICK UP: Domicile or meeting point agreed with the client
DROP OFF:  Domicile or meeting point agreed with the client
TIME OF ACTIVITY: Full day
---
PRICE
PERSON                                          CLP
  1 Person                                              $95.000.-
                                                             2 a 3 persons                                       $60.000 (each person)
                                                           4 a 5 persons                                        $48.000 (each person)
**All our services include a bill or invoice and are subject to IVA, in compliance with Chilean tax legislation.
---
PHOTOS
---
RESERVOIR
To make your reservation valid you must deposit 50% of the total amount of the expedition. To do this, write to our email info@allmountain.cl and we will indicate the form and payment information.
** The payment of the reservation made from abroad is made through Paypal: When this form of payment is used, 15 USD (which corresponds to the Paypal charge when making payments from abroad) will be added.