Ubication: Santiago- Cajón del Maipo- Santiago.
Country: Chile
Region: Metropolitana
Breathe pure air, breathe mountains.
El Morado Glacier (name that was attributed to the dark color of the rock on which the thousand-year-old glacier rests) is a natural monument at an altitude of approximately 3,100 meters. At present, it is administered by CONAF.
This Glacier is located in the famous sector of Cajón del Maipo, which, in turn, is located in the southeastern zone of the metropolitan region. Why is it called Cajón del Maipo? For being a valley surrounded by large mountains, lush forests and flowing rivers that make them one of the main destination near Santiago, ideal for lovers of outdoor activities and adventurers who not only seek entertainment but also history.
Join us and discover the thousand wonders offered by the mysterious Cajón del Maipo and this impressive glacier, which is only hours away from the great capital city of Santiago de Chile.
** To take into account: As in all our tours, trekking and expeditions, our service is personalized, ensuring an incredible experience with maximum safety and comfort. In addition, we guarantee an environment of great professionalism but also of companionship, motivation and joy.
Live the mountain like never before with Allmountain Chile!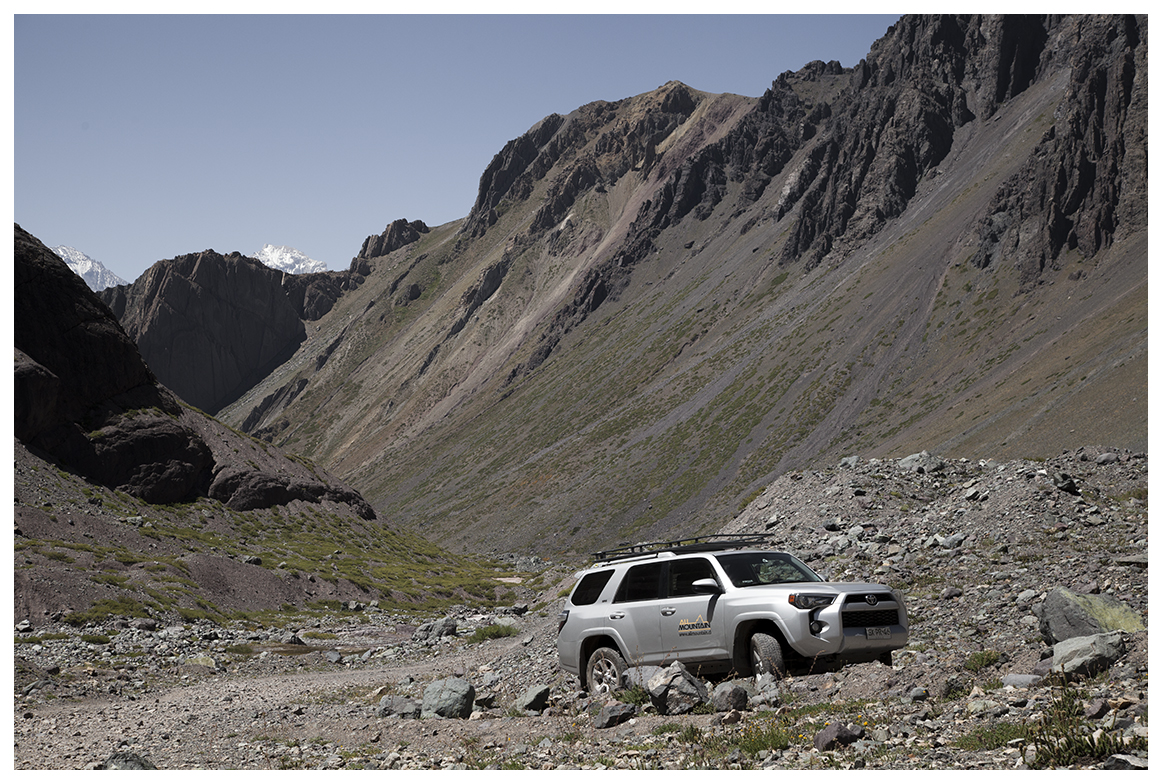 ---
PRICES
   PERSONS                                               CLP
         1 Person                                                   $190.000.-
                                                2 persons                                            $ 102.000 per person
                                             3 persons                                       $ 72.000 per person
                                                           4 persons                                         $48.000 per person
                                                           5 persons                                          $42.000 per person
**Prices may vary if an alternative meeting point is agreed.
**All our services include a bill or invoice and are subject to IVA in compliance with Chilean tax legislation.
---
ITINERARY
The day starts by picking up our passengers at their respective hotel, hostel, residential or meeting point that agrees with them. Then, we will go to the Cajón del Maipo sector, which is located in the southeastern zone of the Metropolitan Region.
At the end of the Cajón del Maipo, we will arrive at the beautiful Valley of Las Arenas, where we will make an approach living the experience of 4×4 traction. Then, we will stop to hydrate and feed ourselves and start the trekking to the El Morado Glacier, which is located at an altitude of 3,100 meters above sea level. Upon arriving at the Glacier, we will witness the incredible postcard that this great place gives us. Then, we will return to the point where the vehicle was parked, to go to the old town of San José de Maipo, where we can enjoy the crafts and people of the place. Finally, customers are left in their respective hotel, hostel, residential or meeting point agreed with them.
---
MAPS
---
PHOTOS
---
RESERVATIONS
To make your reservation valid you must deposit 50% of the total amount of the expedition. To do this, write to our email info@allmountain.cl and we will indicate the form and payment information.
** The payment of the reservation made from abroad is made through Paypal: When this form of payment is used, 15 USD (which corresponds to the Paypal charge when making payments from abroad) will be added.