¡Live a day surrounded by a landscape that will impact you!
Location: Cajón del Maipo, Región Metropolitana, Chile (108 miles of Santiago city, almost a  2:30 hours of trip).
Type of Activity: Mountain Tour/hiking/Panoramic
---
PROPER TIME
This Panoramic Mountain Tour is ideal to be done in the winter season (between the months of June-September) .
---
A DIFFERENT PANORAMIC MOUNTAIN TOUR
WHAT MAKES DIFFERENT OUR MOUNTAIN PANORAMIC TOUR EMBALSE EL YESO WITH OTHER TOURS?
We assure you a totally personalized and complete experience. You will visit this wonderful place, without hurry, without meeting detention times, as it often happens in the tours of very large groups. You can have a great day on the mountain, including the transfer from your home, hostel or hotel to the Embalse, round trip.
IN THIS MOUNTAIN TOUR WE WILL BE SURPRISED BY:
⇒  The history of Las Cáscaras of Embalse El Yeso: These are currently abandoned buildings where the workers who built El Embalse for 10 years (between 1954 and 1964) and who also served as a military refuge took refuge. At this point, we will stop to visit these facilities and nourish ourselves with history.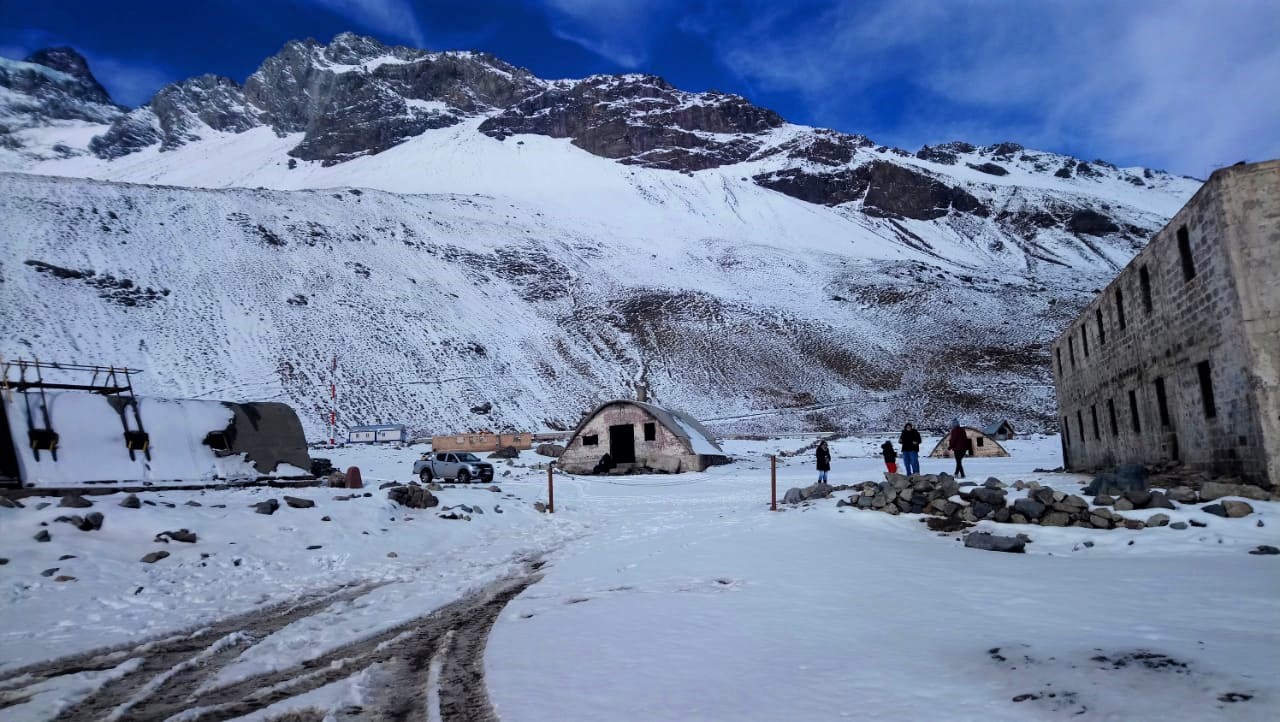 ⇒ The magnitude and pulchritude of Embalse El Yeso: the turquoise color of its waters and the majestic and towering mountains that surround it covered with an immaculate blanket of snow, offering a totally incredible postcard. We will walk in a light hiking for 1 hour and enjoy, without hurry, that magical place. The reservoir is located 108 kilometers from the city of Santiago (equivalent to 2.30 hours of travel). This Reservoir is the main water reserve of the Metropolitan Region and is located at 2,500 meters of altitude. It was built in 1964, taking 10 years to complete. It is currently the most important source of water reserve in the Metropolitan Region of Santiago of Chile, which contains more than 253 million cubic meters of water.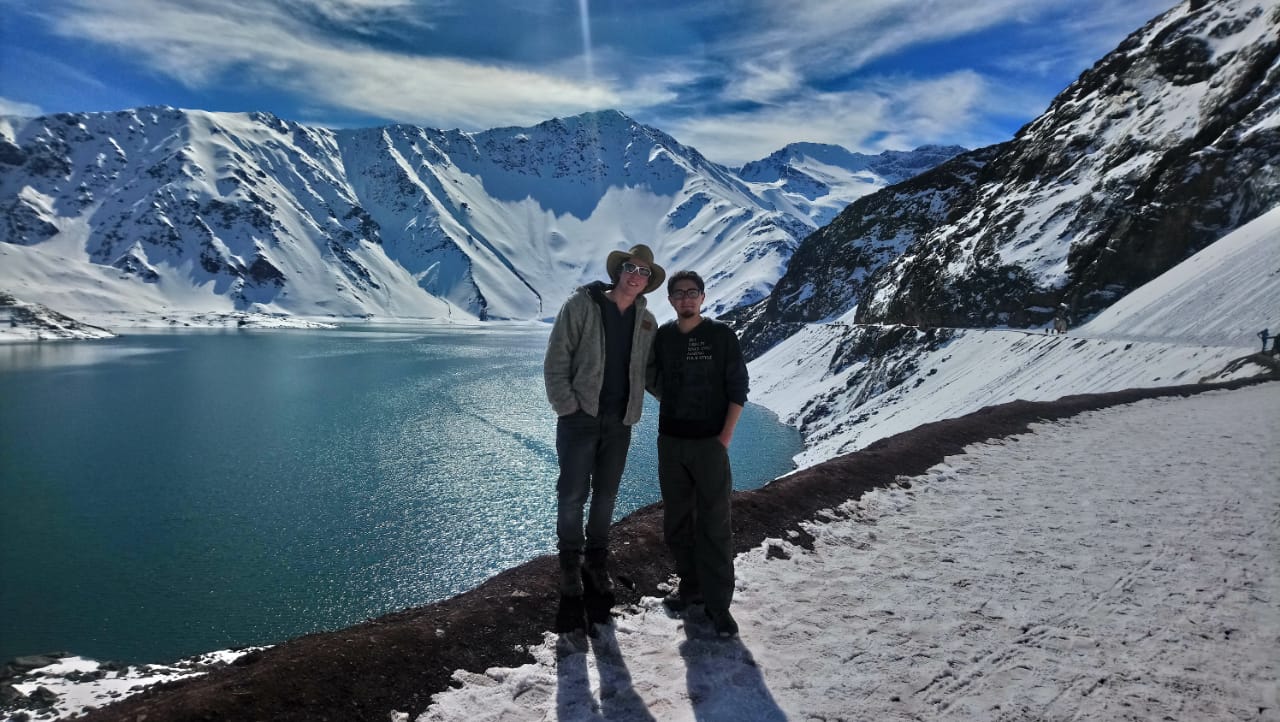 ⇒A rich appetizer at the end of the hiking:Varied, for all tastes, which will surprise as a reward at the end of hiking. The place we chose for this appetizer will be a special one that is located at the end of our hiking, away from the noise and clogging of the crowd, where the word "enjoy" will make more sense than ever.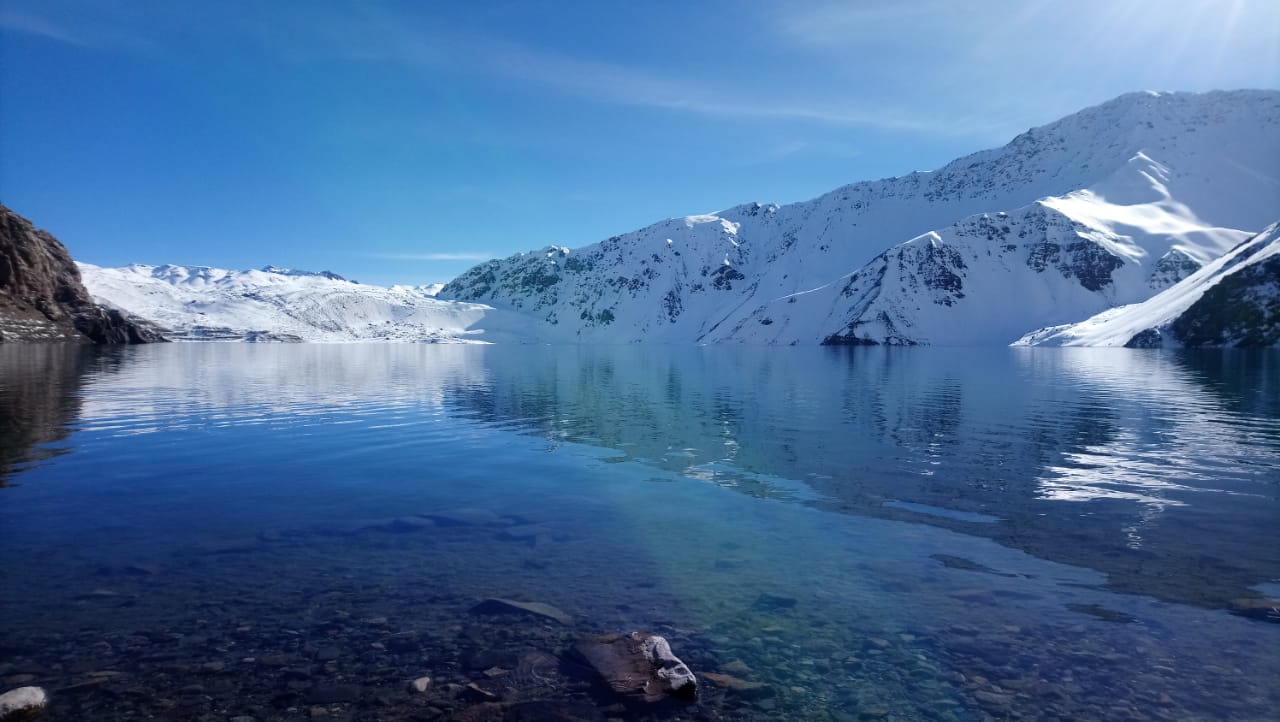 ---
ITINERARY
PICK UP:   Domicilio, hotel, hostal, hospedaje or meeting point agreed with the client.
DROP OFF:  Domicilio, hotel, hostal, hospedaje or meeting point agreed with the client.
DURATION OF ACTIVITY: Full day (one day)
---
PHOTOS
---
PRICES

Hi, sorry for the inconvenience! We are rectifying our 2021 prices to adapt to the new requirements of the health authority and comply with the Covid-19 prevention measures. If you like, write us at info@allmountain.cl or talk to us by WhatsApp to request a quote for this beautiful tour in Cajón del Maipo.
**All our services include a bill or invoice and are subject to IVA, in compliance with Chilean tax legislation.
---
RESERVATIONS
To make your reservation valid you must deposit 50% of the total amount of the expedition. To do this, write to our email info@allmountain.cl and we will indicate the form and payment information.
** The payment of the reservation made from abroad is made through Paypal: When this form of payment is used, 15 USD (which corresponds to the Paypal charge when making payments from abroad) will be added.